IT Teams Concerned with Influx of Wearable Technology in the Workplace
The influx of wearable technology in the workplace is causing security, support and bandwidth issues, according to Ipswitch's 2015 Wearable Technology Survey. The survey revealed that issues emerging from wearable devices connecting to company networks are creating concerns for IT teams.
IT pros indicated their top concerns with a high adoption of wearable technology in the workplace were security breaches at 61 percent, more work to support more devices at 45 percent and decreased network bandwidth at 36 percent. When asked if they had IT policies in place to manage the impact of wearable technology, nearly two-thirds (66 percent) did not, while about one-quarter (24 percent) did have such a policy.
Even though wearable technology has yet to break through to the mainstream, 15 percent of all respondents noted that their companies provided wearable technology to its own workers. According to survey respondents, the most popular wearable technology in the workforce included watches such as the Apple Watch (46 percent), fitness bands like Fitbit (42 percent) and health monitoring devices like QardioArm (17 percent).
While wearable technology might be convenient for the user, it's inconvenient for IT teams. Fortunately, IT teams can be better prepared to deal with employees having multiple devices by using tools to provide total visibility into network discovery and dependency mapping. A clear picture of what is happening helps ensure that wearable technology isn't going to affect network or application performance.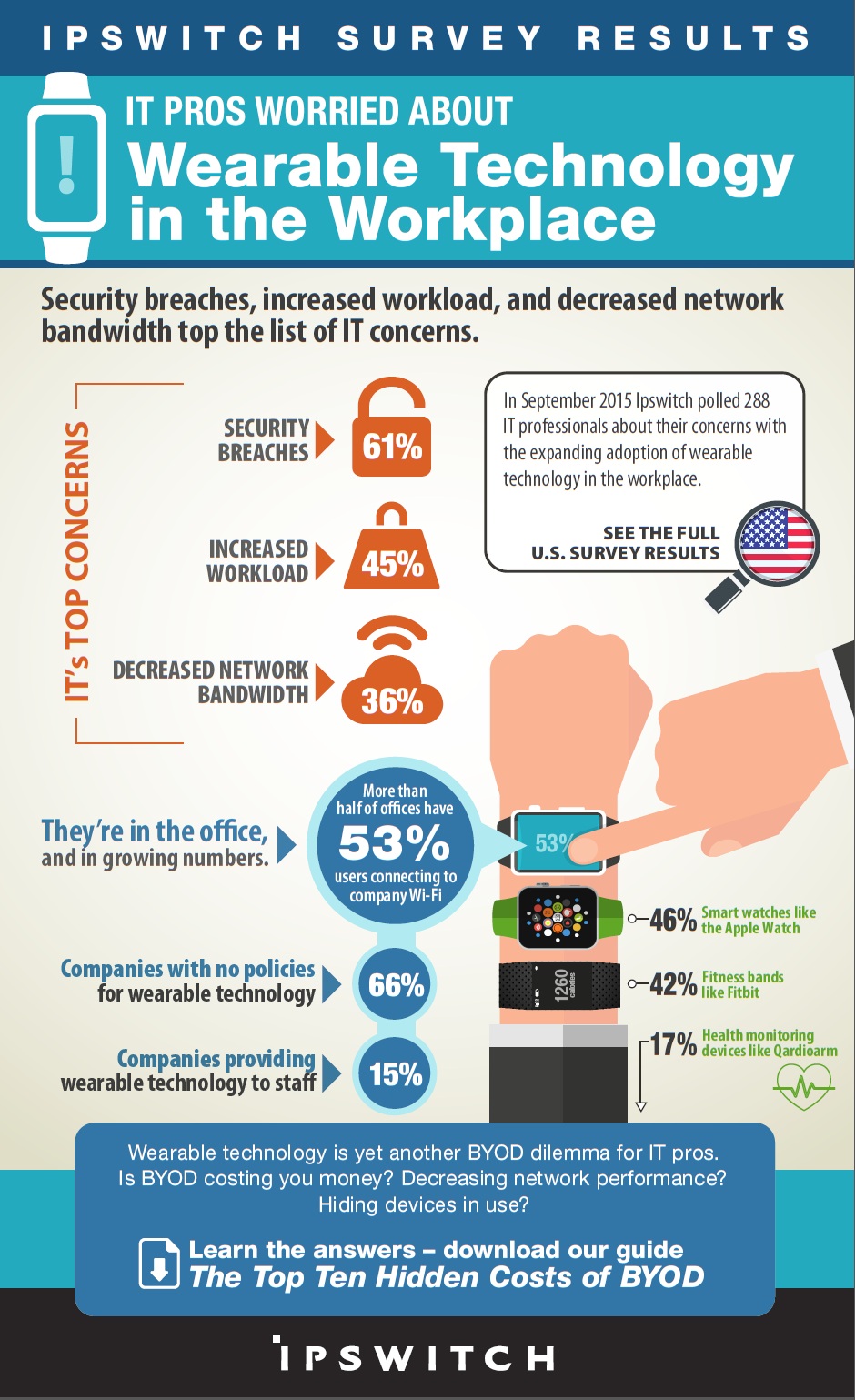 Aaron Kelly is Product Management Executive at Ipswitch.