APM
Bridge the Customer Experience Gap - or Start Paying Your Taxes
In the small hours when we should be snoozing peacefully, 1 in 9 of us admit to waking up and fumbling for the mobile.
Tech somnambulism aside, you'd think it would be easy for businesses to exploit the obsession we have with our mobile appendages. But, and as most of us know, tapping into customer behavior carries a significant price tag. The average cost of developing a mobile application could be upwards of (insert big $ figure here), with much of the cost consumed by factors beyond app functionality. Including, but not limited to security and authentication, 3rd party integration, testing, enterprise data access and storage, scalability – it's a long list.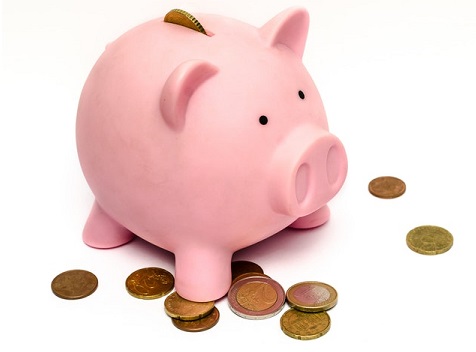 So the question is - are organizations realizing the business returns from mobile app development? Well, maybe not – especially with one survey illustrating that while mobile accounts for 59% of ecommerce access across all devices, it still only captured 38% of revenue.
The reason for this gap is not that customers don't trust mobile or that technology is deficient. The problem is that too few businesses have clear insight into what constitutes a great customer experience. Sure, we can deliver great app smarts, but if that functionality doesn't convert into higher margins at lower cost its value could be questionable. Never forget too that although mobile significantly increases our ability to engage more often with customers, the actual revenue per interaction is falling. That's a bitter pill to swallow, but potentially worsened by the brand and reputational fall-out from any one sub-optimal engagement – the "experience tax."
So how do we avoid the penalties? It all comes down to doing three things really well.
Walking in the shoes of the customer
The best way to determine customer experience is to get up close and personal so to speak - physically using an actual mobile app under a variety of real-world scenarios and conditions. That's all fine in principle, but there are just too many bases to cover and customers (gotta love 'em) will always find to ways to work over an application in places and at times you never considered. Like attempting to cash in loyalty points from an area with spotty network coverage or ordering a pizza when a freak rain storm takes down a data center and cloud availability zones.
Not every situation can be anticipated of course, but today's experience-centric monitoring software can plug many gaps. For example, providing session playback information to show how easy (or annoying) it is for a customer to navigate within and across a mobile app. Add in performance related data like detailed end-to-end response times and teams have richer feedback needed to improve designs.
Finding the secret sauce - customer context
Question: when and what type of pizza are you most likely to order? Short answer: it depends. On whether you're a sports fan, a vegetarian, on your way home from work, what you've ordered in the past etc. etc.
Leading performers leverage data points like these together with analytics to understand the context of customers and then better serve them. Once again, IT operations can play an important role, combining and correlating information to surface critical digital experience insights.
Take for example the ability to analyze essential application performance KPI's – like page load times, latency etc. That's great, but now correlate these with seasonal revenue capture patterns from a mobile app and we have the context needed for some serious experience bridge building – like predicting demand and optimizing investments in real-time. Insights like these can also become the trigger points for more effective analysis – such as when and where to initiate synthetic monitoring to better determine how a planned application will perform in production.
Monitoring journeys over touchpoints
In all likelihood, a mobile customer engagement will represent one touchpoint in a series of interactions over a period of time. Consider for example an auto insurance claims process. While the initial claim might be made via a mobile app (or web app, or call to a call center), the customer will rate the experience over a series of interactions perhaps spanning many months and involving multiple parties and processes (e.g. claims department, auto repair shop). Therefore, what becomes even more important than monitoring performance at a touchpoint level, is gaining visibility and insight across many processes comprising multiple apps, API's and backend systems.
Interestingly, this notion of building journey maps to visualize the customer experience is well understood in marketing, with many high performing organizations are actively mapping the customer journey. Here, IT operations can become an important contributor. However, doing so means building capabilities that identify and analyze performance gaps at the most critical points in the customer experience – across channels, devices, departments, process handoffs and application components.
In the age of the consumer, going digital counts for little if you can't build, maintain and enhance what's most important – customer experience. So seek out new methods and practices that determine customer experience across end-to-end journeys, find the gaps and constantly work to bridge them.
To learn more about enhancing the customer experience, read the eBook: Power Digital Performance and Outstanding Customer Experiences with a New Model for APM