PLATINUM SPONSORS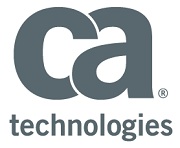 CA Technologies provides IT management solutions that help customers manage and secure complex IT environments to support agile business services. Organizations leverage CA Technologies software and SaaS solutions to accelerate innovation, transform infrastructure and secure data and identities, from the data center to the cloud. Application Performance Management (APM) from CA Technologies helps make every user interaction a loyalty-building experience. Designed to scale to your organization's needs, CA APM can manage billions of transactions from any device, automatically correlating multiple metrics to help you sort through the data and act decisively to protect the customer experience. For more information, visit www.ca.com/apm.
GOLD SPONSORS

AppDynamics is the next generation application performance management solution that simplifies the management of complex, business-critical apps. No one can stand slow applications — not IT Ops and Dev teams, not the CIO, and definitely not end users. With AppDynamics, no one has to tolerate slow performing apps ever again. AppDynamics customers include Netflix, Priceline, TiVo, AMICA Insurance, Hotels.com, StubHub, Staples, Insight Technologies, and Cornell University. For more information, visit www.appdynamics.com.


Over the past 25 years, SL Corporation has become the most knowledgeable and responsive provider of real-time monitoring, analytics, and visibility solutions. SL's flagship product, RTView, addresses a broad spectrum of enterprise visibility challenges spanning application performance monitoring (APM), business service management (BSM), business activity monitoring (BAM), and component-level infrastructure monitoring. RTView has also become the de facto standard for enhancing visibility into TIBCO middleware, Oracle Coherence in-memory data grids, and complex distributed applications. For more information, visit www.sl.com


Turbonomic's autonomic cloud platform enables heterogeneous environments to self-manage to assure performance of any application in any cloud. Turbonomic's patented autonomic decision engine dynamically analyzes application demand and allocates the full supply chain of all shared resources to all applications in real time, to maintain environments continuously in a healthy state. According to Inc. 500, Turbonomic is one of the fastest growing technology companies in the virtualization and cloud space. Turbonomic's autonomic platform is trusted by thousands of enterprises to accelerate their adoption of virtual, cloud, and container deployments for all mission critical applications.
SILVER SPONSORS
eG Innovations is dedicated to helping businesses across the globe transform IT service delivery into a competitive advantage and a center for productivity, growth and profit. Many of the world's largest businesses use eG Enterprise Universal Insight and Correlative Intelligence technologies to enhance IT service performance, increase operational efficiency, ensure IT effectiveness and deliver on the ROI promise of transformational IT investments across physical, virtual and cloud environments. For more information, visit www.eginnovations.com.

Click here to find out how you can become a sponsor of APMdigest.