PLATINUM SPONSORS
As the world's largest and most trusted cloud delivery platform, Akamai makes it easier for its customers to provide the best and most secure digital experiences on any device, anytime, anywhere. Akamai's massively distributed platform is unparalleled in scale with over 200,000 servers across 130 countries, giving customers superior performance and threat protection. Akamai's portfolio of web and mobile performance, cloud security, enterprise access, and video delivery solutions are supported by exceptional customer service and 24/7 monitoring. For more information, visit www.akamai.com.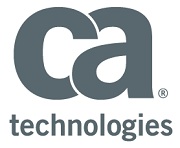 CA Technologies creates software that fuels transformation for companies and enables them to seize the opportunities of the application economy. Software is at the heart of every business in every industry. From planning, to development, to management and security, CA is working with companies worldwide to change the way we live, transact, and communicate – across mobile, private and public cloud, distributed and mainframe environments. Application Performance Management (APM) from CA Technologies helps make every user interaction a loyalty-building experience. Designed to scale to your organization's needs, CA APM can manage billions of transactions from any device, automatically correlating multiple metrics to help you sort through the data and act decisively to protect the customer experience. For more information, visit www.ca.com/apm.


IBM's Application Performance Management portfolio helps businesses manage and optimize applications of all types ranging from large scale enterprise applications to dynamic cloud based web and mobile applications. IBM offers a single platform spanning end user experience management (browser , mobile and synthetics), application-aware infrastructure and resource monitoring, application topology discovery and visualization, transaction tracking, code level diagnostics and integrated search and predictive analytics. IBM offers flexible deployment models - SaaS, PaaS (e.g., IBM Bluemix), On Premises or Hybrid depending on user needs and buying centers. With IBM Performance Management you can find root cause 90% faster, improve availability by 60-90% and reduce outages by 50% . IBM's performance management solutions have a huge global customer base ranging from small/medium businesses to large enterprises managing mission critical applications across the globe. For more information, visit www.ibm.com.


Paessler AG's PRTG Network Monitor is a Unified Monitoring solution. It is a flexible and generic software for monitoring IT infrastructure. Founded in 1997 and based in Nuremberg, Germany, Paessler AG remains a privately held company that is recognized as both a member of the Cisco Solution Partner Program and a VMware Technology Alliance Partner. For more information, visit www.paessler.com.


GOLD SPONSORS

ManageEngine is bringing IT together for IT teams that need to deliver real-time services and support. Worldwide, established and emerging enterprises - including more than 60 percent of the Fortune 500 - rely on our real-time IT management tools to ensure tight business-IT alignment and optimal performance of their IT infrastructure, including networks, servers, applications, desktops and more. ManageEngine is a division of Zoho Corporation with offices worldwide, including the United States, the Netherlands, India, Singapore, Japan and China. For more information, visit www.manageengine.com


Over the past 25 years, SL Corporation has become the most knowledgeable and responsive provider of real-time monitoring, analytics, and visibility solutions. SL's flagship product, RTView, addresses a broad spectrum of enterprise visibility challenges spanning application performance monitoring (APM), business service management (BSM), business activity monitoring (BAM), and component-level infrastructure monitoring. RTView has also become the de facto standard for enhancing visibility into TIBCO middleware, Oracle Coherence in-memory data grids, and complex distributed applications. For more information, visit www.sl.com


SILVER SPONSORS
eG Innovations is dedicated to helping businesses across the globe transform IT service delivery into a competitive advantage and a center for productivity, growth and profit. Many of the world's largest businesses use eG Enterprise Universal Insight and Correlative Intelligence technologies to enhance IT service performance, increase operational efficiency, ensure IT effectiveness and deliver on the ROI promise of transformational IT investments across physical, virtual and cloud environments. For more information, visit www.eginnovations.com.


Riverbed enables organizations to modernize their networks and applications with industry-leading SD-WAN, application acceleration, and visibility solutions. Riverbed's platform allows enterprises to transform application and cloud performance into a competitive advantage by maximizing employee productivity and leveraging IT to create new forms of operational agility. At more than $1 billion in annual revenue, Riverbed's 28,000+ customers include 97% of the Fortune 100 and 98% of the Forbes Global 100. For more information, visit www.riverbed.com.


Click here to find out how you can become a sponsor of APMdigest.