IBM's Application Performance Management is a cloud-native solutions that supports organizations application modernization journey and simplifies monitoring across hybrid and multi cloud environments. A single point solution which provides proven capabilities to monitor Kubernetes, containers, microservices, traditional applications including best in class monitoring of middleware stack.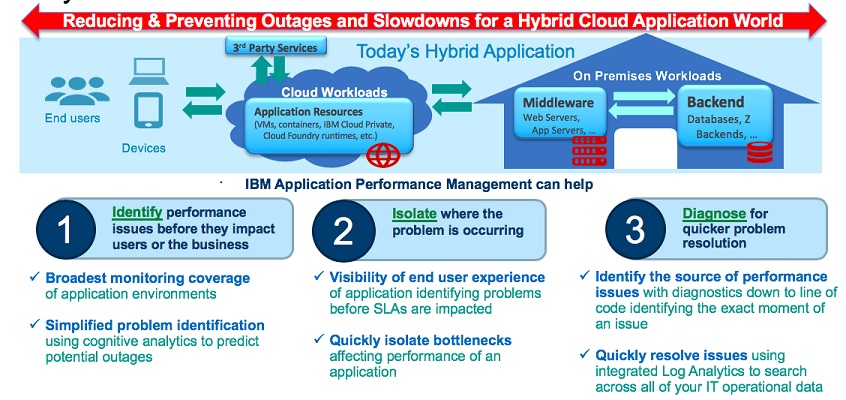 IBM's Application Performance Management portfolio helps businesses manage and optimize applications of all types ranging from large scale enterprise applications to dynamic cloud based web and mobile applications.
Key Features
■ End user experience management (browser , mobile and synthetics)
■ Application-ware infrastructure and resource monitoring
■ Application topology discovery and visualization
■ Transaction tracking
■ Code level diagnostics
■ Integrated search and predictive analytics
Flexible Deployment Models
■ SaaS, PaaS (e.g., IBM Bluemix): Learn more about the offering and pricing
■ On Premises or Hybrid : Learn more about the advanced product features and explore the functionality.