ITSM vs ITIL: How Are They Different?
There are many acronyms in the world of Information Technology, and these terms can be quite confusing. The two very important terms in the IT world are ITSM and ITIL which many organizations use every single day. Usually, the terms ITSM and ITIL are used interchangeably. But, do they mean the same?
The answer is no; there is a huge difference between ITSM and ITIL. To really understand these terms, one must know the definition and the relationship between these terms.
What is ITSM?
ITSM stands for Information Technology Service Management. It is a concept which refers to all the activities, processes, policies, and procedures performed by an organization to design, implement, improve, and support IT services. It is a strategic approach to managing information technology in organizations and deliver values to their customers.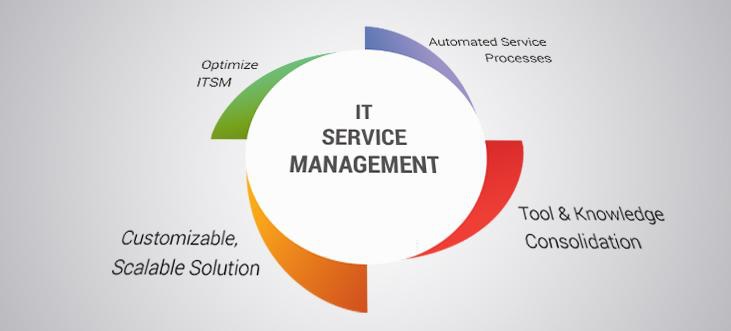 The Benefits of ITSM
The benefits of ITSM include the following:
1. Defined roles and responsibilities.
2. Better services at a low cost.
3. Increase in productivity.
4. Ability to identify and address problems.
5. End-user satisfaction
What is ITIL?
ITIL stands for Information Technology Infrastructure Library. It is a framework or a set of ITSM practices. The processes, procedures, and tasks in the ITIL framework are not organization-specific and are integrated with the organization's strategy.
ITIL framework is divided into sections of five, each covering a different ITSM lifecycle stage. These stages are:
1. Service Strategy
2. Service Design
3. Service Transition
4. Service Operation
5. Continual Service Improvement
These five sections provide comprehensive instructions each for IT process management.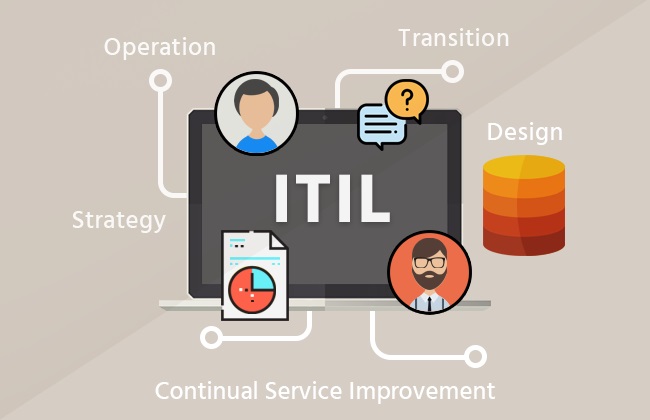 The benefits of ITIL
The benefits of ITIL include the following:
1. Stronger alignment between IT and the business
2. Establishing cost-effective systems for managing demand for services
3. Managing business risk and service disruption or failure
4. Results in better asset utilization
5. Consistent, repeatable processes
The Relationship Between ITSM and ITIL
ITSM and ITIL have a symbolic relationship. ITIL embodies everything in the ITSM definition. It provides guidance on how to work effectively, while ITSM is the way IT manages the delivery of services to business users.
The Differences Between ITSM and ITIL
The differences between ITSM and ITIL include the following:
ITIL is micro focused internally to IT and ITSM is macro focused to the business
1. ITIL is one of several frameworks that teaches the best practices to implement ITSM while ITSM is combining the use of that framework aligned with the various business perspectives to deliver quality IT services.
2. ITIL is micro focused internally to IT and ITSM is macro focused to the business.
3. ITSM describes the "what", while ITIL describes the "how."
4. ITSM is a set of methodologies that are applied to manage the services provided to the end user whereas ITIL is the best practice framework of ITSM. It helps in providing the necessary tools and techniques to provide those services effectively.
5. ITSM is an overall organizational implementation whereas ITIL is a collection of process standards that guide the delivery and support of IT services.
Other ITSM frameworks
In addition to ITIL, the following are other ITSM frameworks:
1. COBIT (Control Objectives for Information and Related Technologies)
2. FitSM
3. MOF (Microsoft Operations Framework)
4. Agile and DevOps
5. Lean
Conclusion
As, ITIL is the most popular approach to ITSM, it is often confusing. ITSM and ITIL are not actually different but are complementary to each other. ITSM is a set of practices, policies and procedures that help to manage the services delivered to end users, and ITIL is a framework that teaches the best practices to implement ITSM in an organization. To summarize, ITIL® is a set of guidelines for effective ITSM.