Positive Digital Shopping Experience Just as Important as Great Prices - Part 1
Brick-and-mortar retailers are more apt to grow and maintain a loyal customer base if they invest in the digital experience they offer shoppers both online and in-store, according to the Riverbed Retail Digital Trends Survey 2019.
A vast majority (89%) of respondents say a positive digital shopping experience impacts brand loyalty just as much as their prices, and 79% believe brick-and-mortar retailers have a short, three-year window to provide shoppers with strong digital experiences in order to remain competitive. This is significantly higher than what retailers said in Riverbed's survey last year, with 47% of retailers believing they only have three years to deliver a compelling digital shopping experience to stay competitive.
This study reveals that it's essential to provide consumers with engaging online and in-store digital experiences if brick-and-mortar retailers want to remain relevant — or risk losing their business. This doesn't mean retailers must invest in every new technology that comes along, but they do need to find the sweet spot that lives at the intersection of technology and consumer expectations, as well as having the underlying infrastructure to support these digital initiatives and ability to measure and manage the customer's digital experience.
Brick-and-Mortar Retailers Can Reboot with New Digital Experience Strategy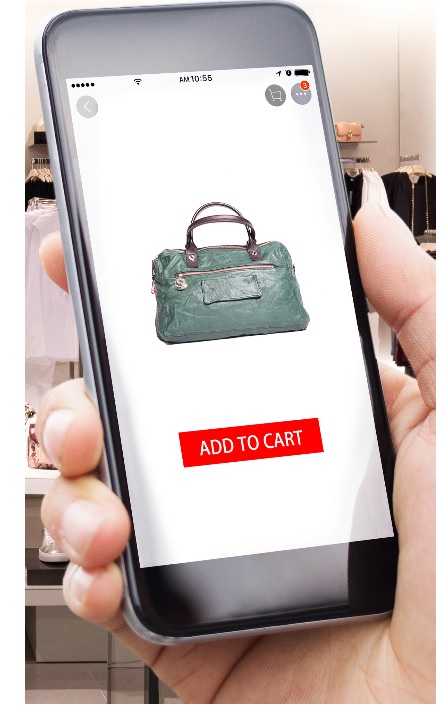 One of the biggest problems brick-and-mortar retailers face today is declining foot traffic, which is driving closures of physical stores. However, brick-and-mortar retailers have a huge opportunity to attract new customers to their stores, as 47% of consumers say they have specifically visited a store for the first time because of the enjoyable online digital experience that the brand provided. And that number jumps to 60% for Millennial shoppers, and 57% for German consumers.
As you might expect, when consumers were asked to rank the three most important online features, the ability for sites/apps to load quickly (57%) is considered most important, followed by an appealing design including photos/videos (54%). The next most important online features include:
■ 45% - Digital coupons, online rewards, and loyalty apps
■ 43% - Ability to shop online and pick-up instantly in-store
■ 40% - Access to consumer reviews
■ 36% - Quick access to customer service via chat
■ 25% - Interactive features that allow consumers to design or customize outfits, room designs, etc.
The 360-degree Digital Experience Consumers Want from Retailers
The digital experience for consumers doesn't start and end online, as consumers want brick-and-mortar retailers to offer in-store digital services and features that enhance the overall shopping experience.
The most popular digital offerings that consumers typically take advantage of while shopping in-store include in-store Wi-Fi (34%), using a store-specific mobile app (27%), opting for digital receipts via email at check-out (25%), and using third-party mobile apps for things like digital coupons, discounts or price comparison shopping (22%).  Using ordering kiosks and in-store virtual assistants rated lower at 14%.
However, getting consumers in the door for the first time will require investing in new digital technologies or spaces.  Sixty-eight percent of consumers surveyed said at least one of the following digital or in-store experiences would appeal to them enough to shop at a brick-and-mortar store for the first time:
■ 36% - Automated checkout sans sales associate
■ 29% - "Smart" shelves with automatic sensors that maintain inventory
■ 23% - Virtual or augmented reality
■ 22% - Opening a "pop up" shop in a high traffic location
There are also a number of geographical differences. For example, in the US, automated checkouts came in at 44%; in Germany, "smart shelves" ranked highest at 33%; and Australians at 27%, are more likely than American or German consumers to shop for the first time at a retailer as a result of a pop-up store.
Check back Monday for: Positive Digital Shopping Experience Just as Important as Great Prices - Part 2