Here's Why IT Teams Spend Too Much Time on Network Troubleshooting
IT teams have been grumbling about how much time they spend troubleshooting the network for years, but new research suggests that their complaints are more than just casual venting. In order to better understand the networking issues that modern IT teams face, LiveAction recently commissioned a survey of IT and network professionals at large enterprises.
The results won't surprise anyone who's spent time on a NetOps team — across the board, network and IT teams struggle to find enough time to work on strategic business projects and digital transformation initiatives because they're stuck troubleshooting the network. Reading between the lines a bit, it appears that modern multi-domain, multi-vendor and multi-cloud network environments intensify this troubleshooting time sink because each one is siloed from the other, making troubleshooting more complex than the traditional on-premise networks of the past.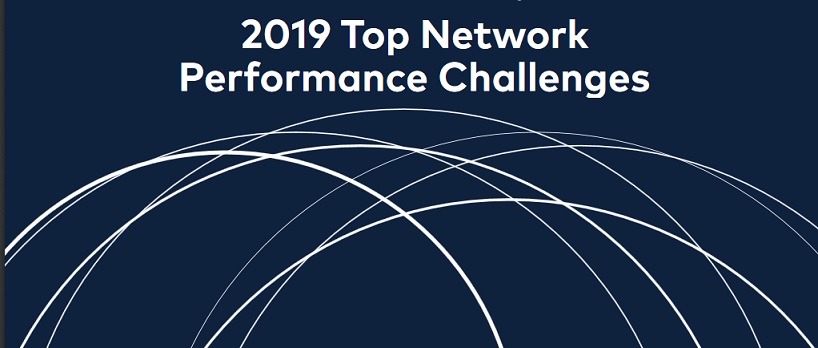 Here is a more detailed look at the survey's findings:
■ 43 percent of respondents struggled to find time to work on strategic business initiatives, and 42 percent spend too much time troubleshooting the network (and rated these issues as a "challenge" or a "major challenge").
■ 38 percent of IT and networking professionals cannot proactively identify network performance issues. This means they must wait until issues cause customers or employees to submit trouble tickets, leading to a feeling of constantly putting out fires.
■ 35 percent have poor visibility into performance across the entire network. Large IT teams might be well-equipped to monitor and troubleshoot traffic that passes through the corporate data center, but they often lack visibility into SaaS applications at branch offices. For example, when Webex lags at these locations, IT will struggle to find a solution, even though the performance of these applications is still their responsibility.
■ 34 percent of respondents say the inability to analyze historical data is a challenge or major challenge. Without a historical record of network data over time, it's often more difficult to analyze recurring or complex network issues.
■ 31 percent complain about spending too much time managing cumbersome workflows between critical systems. This can be a major time waster. Even if IT has the right Network Performance Monitoring and Diagnostics (NPMD) tools for the task at hand, if those tools don't integrate with one another they will waste time moving back and forth. For example, many NPMD tools do not generate reports, so IT must switch to ticketing software or create them manually.
38 percent of IT and networking professionals cannot proactively identify network performance issues
The survey also asked about the most common places that IT encounters network challenges. To no great surprise, the wireless network was the most common. The cloud came in second place, followed by branch offices and remote sites in third. This indicates that IT has a fairly good handle on the core corporate network but struggles with peripheral locations.
The bad news is that wireless, cloud, and decentralization are all trending upward, so networks will become even more complex and these troubleshooting challenges will increase as networks evolve, more services are moved into the cloud, and more organizations implement software defined networking (SDN).
When asked to rank the most difficult cloud challenges, respondents first said Infrastructure as a Service, then Software as a Service, and finally Platform as a Service. This is likely because IaaS is quite popular, and because it's very difficult for IT to get visibility into traffic once it hits a provider like Amazon Web Services or the Google Cloud Platform.
Overall, these findings show that a lack of network visibility and control leads to more troubleshooting time for IT departments and holds them back from working on strategic business projects like adopting SDN or improving their security practices. A big part of that is a lack of proper tools. Many NPMD tools on the market today struggle to provide visibility into all domains of the network, can't look at historical data, and don't integrate well with one another. If IT teams want to start adding business value rather than spending all their time reacting to and fixing issues as they arise, they're going to have to start by using better NPMD tools.