5 Key Practices for Improving Digital Employee Experience
As organizations continue to add workplace, collaboration and infrastructure tools to their stack, IT teams are inherently challenged with new problems and ultimately, frustrated employees with a compromised digital experience.
To advance digital employee experience (DEX) within organizations, IT teams need increased visibility across the IT environment. In research done with Vanson Bourne, we found that 84 percent of employees believe their organizations should be doing more to improve the digital experience at work.
However, 90 percent of IT leaders believe that workers are satisfied with technology in the workplace, highlighting the discrepancy between perception and reality of the digital employee experience. It's clear that companies are lagging and need to improve their overall experience.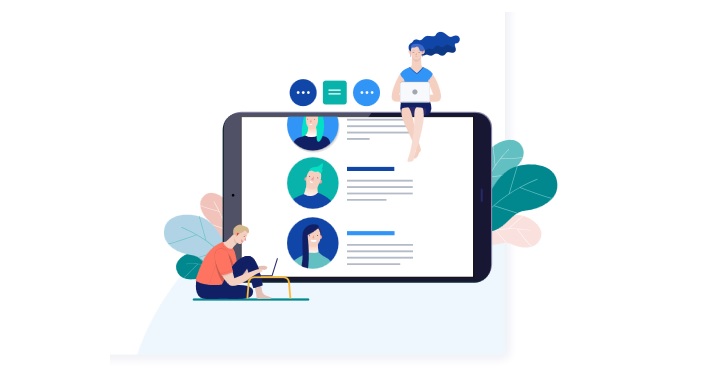 Digital experience affects employee engagement and can have a lasting impact on company culture, retention and overall output. Here are the 5 key best practices for improving digital employee experience:
1. Leverage automation to enable a proactive approach
As IT managers are focused on leading the day-to-day management of applications and devices, the need for automation within the workflow is critical for DEX success. The more technology professionals are able to automate procedures, such as utilizing the cloud for systems management or using chatbots in the place of help desk calls, the more resources IT will have to focus on other parts of their job. A full and complete understanding of the IT environment is critical to providing a positive experience.
Our business employees shouldn't be responsible for notifying IT about an IT problem. In this regard, collecting problem information in an automated way removes the users from the equation, and allows IT to improve the environment in a proactive way.
The key to a successful transition lies in the ability to go beyond monitoring and move towards proactively managing the user experience. Combining the users' experience-based feedback with domain knowledge of IT will allow for proactive changes to be made so that systems improve over time. Without this proactive understanding, IT will be stuck reacting to issues.
2. Don't rely on once-a-year surveying - leverage employee input regularly
Internal surveys are a good way to gauge employee engagement and feedback. IT teams can ask questions to inquire how employees are using their tools, what challenges they are facing, and where the IT blind spots may be. However, surveying employees only once a year does not give you an accurate representation of their digital experience. Instead, getting feedback frequently and at the right time is key. The most successful employee surveys are sent "in the moment", when IT solves an employee's technical problems or in conjunction with what your IT organization is trying to roll out — such as an IT migration.
Creating a rate or scoring system to measure and monitor employee satisfaction with IT services helps to measure digital employee experience success similar to the way Customer Experience is measured with net promoter scores (NPS). Combining subjective and objective data to measure success of IT will provide the best and impartial view of that success.
3. Organize around employee needs, not IT silos
It is crucial that companies focus on the needs of employees and where their pain points exist. Organizing their technological efforts around what employee needs are, as opposed to traditional IT-centric technology silos like servers, storage, applications, or the network as a whole will allow for a more personalized and targeted employee experience. With technology silos, IT staff won't be able to get the granular insights into specific problems within applications, and may not have all the right tools they need to alleviate the problems.
That's why at a time when companies are increasingly concerned with employee engagement to improve value and productivity, it's important for both HR and IT to view employees as internal customers. Working together and sharing information, this will allow them to frequently engage with employees to understand how they can improve their experiences to better understand employee's technology needs and usage. Companies who fail to understand these technology needs and usage of their employees are squandering opportunities to have a more engaged, energized and productive workforce.
4. Prioritize employee experience alongside digital transformation
For companies to improve the digital employee experience, it needs to be an agreed business priority. When employee experience is part of a company's digital transformation plan, it is undeniably the main driving force for change in companies today, as it feeds into productivity, engagement, competitiveness and more.
As business leaders keep digital employee experience top-of-mind, they can move towards making crucial decisions with the employee in mind, which in turn will help retention, recruiting and proactivity as a whole. But, there must be a call to action for everybody in the company to embrace digital initiatives and not only put them to work but take steps to ensure they work.
Alternatively, they just become expensive IT projects that never get adopted. Companies that make it a goal to keep pace to stay competitive and ahead of the digital transformation curve recognize that IT has an integral role to play in meeting company goals.
5. Involve security leaders early and consider shadow IT
The importance of digital employee experience cannot be stressed enough across all sectors of the business, especially security practices. For employees to do their jobs efficiently and safely, an organization's security team must be cued into the applications from the beginning.
For example, when monitoring the impact of security agents on end-user experience, there will be ramifications if you say, "this is really impacting the end-user experience, let's have a conversation about how we want to modernize security." If organizations do not have security involved from the beginning, it can hinder the digital progress and decrease transparency as a whole.
If an employee is frustrated with their technology performance delivered by IT — it can lead to a rise of the use of unsanctioned technology, where employees use their own hardware and software to circumvent bad alternatives offered by their company. However, by redesigning processes to put the employee at the center and understand what people are using and why, companies can ensure their employees have all the tools they need and want to be productive.
Organizations can move towards a better digital employee experience with these tips in mind. Without having visibility into the pain points of employees and looking to leverage technology and automation to fix them, companies will continue to have experience blind spots that will lead to a decrease in retention, recruiting, productivity, and ultimately in decreased business results.