How to Ensure Flawless Performance of Your e-Commerce Application
Digital transformation has become imperative for businesses including the ones in the retail sector to remain competitive and deliver superior customer experiences. The growth in eCommerce has seen a phenomenal increase in the past few years with customers taking to online shopping with vengeance.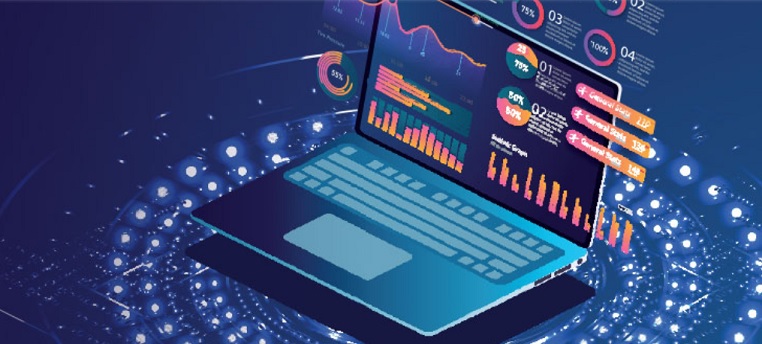 According to statistics, eCommerce has seen a quantum jump from $1336 billion in 2014 to $4206 billion in 2020. It is further expected to reach $6542 billion by 2023 (Source Statista). Since so much is riding on these companies, they should ensure the customer experience to remain top-notch. And when it comes to delivering superior customer experiences, a host of factors lies behind. These include performance, throughput, seamless navigability, attractive images galleries, and strong and secure payment gateways, among others.
Of late, eCommerce companies have entered into the domain of mobile applications given the huge number of customers using such apps on their smartphones on the go. The convenience offered by such apps has made them highly sought-after by the customers. However, all said and done, these apps are vulnerable to both performance and security issues. Performance-wise, the apps may slow down while loading or transacting, give erroneous counts, become non-responsive across devices, and many more.
On the other hand, security has arguably become the biggest issue to plague the apps. Again, if statistics are referred then the average cost of security breaches will cost economies a whopping $150 million by the end of the year 2020 (Source: Juniper Research).
So, the need of the hour for enterprises developing such applications is to invest in eCommerce performance testing.
Why eCommerce performance testing?
Since eCommerce applications have interfaces with various financial instruments like bank accounts, credit/debit cards, or digital wallets, among others, they need to be secured. Also, since these applications deal with inventory management in real-time in both B2B and B2C environments, they should be tested on various parameters. Let us understand why businesses need to employ a performance testing strategy for such applications.
Various platforms: eCommerce applications are accessed from various device platforms such as smartphones, desktops, laptops, notebooks, and tablets. Since these devices have different hardware and software configurations, the performance of any eCommerce application will be determined on the strength and capacity of these configurations. However, with the performance testing of eCommerce applications, the seamless performance of such applications can be ensured to a greater degree. And since performance is directly related to customer experience, the more the merrier.
Different browsers: eCommerce applications contain rich images, social media plugins, product descriptions, and payment gateways, which help in converting visitors into customers. Since these applications containing such elements open in different browsers such as Chrome, Internet Explorer, Opera, Firefox, etc., they need to function seamlessly. With a stringent performance testing exercise, any glitch preventing the smooth functioning of such applications can be identified and fixed.
Load and stress thresholds: eCommerce applications, especially in a B2C environment, handle a lot of traffic during certain times of the year – black Friday sales, Christmas sales etc. If their performance during such times of high traffic goes down the customer experience invariably takes a hit and brands end up earning flak for themselves. Further, the functionality of such applications can often be affected by the customer-friendly designs (read rich images,) which can only be validated through eCommerce application testing. The testing would confirm whether the functionality of an eCommerce application performs to its optimum when the traffic is very high or there are issues related to network or slow server speed. A robust performance testing approach can bring about parity between customer-friendly designs and performance of the application during extreme load conditions.
Fixing glitches: In the highly competitive business environment of today where customer experience is arguably the best differentiator, ensuring the performance of an application is critical. If an eCommerce application is delivered to the market without proper testing then the resident glitches can play havoc. In addition to affecting the performance of the application in terms of lowered throughput, navigability, functionality, or usability, they can cause security issues. For example, any vulnerability within the application can be exploited by hackers to steal sensitive financial information like credit card or bank account details. The customers can end up losing money – a distinct possibility. So, if proper security and eCommerce performance testing in the Agile-DevOps mould are implemented in the SDLC, the glitches can be identified and fixed early.
Brand equity: A glitch-prone eCommerce application can discredit a brand when dissatisfied customers vent their anger in the form of lawsuits or negative reviews. And when the entire strategy of businesses revolves around popularizing the brand, such a situation of losing brand equity can come as a big jolt. It is only through implementing performance testing that businesses can avoid getting hit in terms of brand equity.
What Performance Testing Strategy Should Be Followed?
Testers should consider the below-mentioned factors while planning eCommerce performance testing.
Performance across geographies: Ecommerce applications are accessed by customers across the length and breadth of a country or even continents. Testers should ensure the performance of such applications is not affected by the geographic location of the customers. This involves testing the key workflows and functionalities.
Page loading speed: It is said that most customers (around 57% as per stats) tend to discard an application if it takes more than 3 seconds to load. E-retailers should ensure that the page load speed of their eCommerce applications should not suffer, especially during peak traffic. Using eCommerce load testing, QA specialists can validate the performance of an application by creating virtualized users across geographies, device platforms, and networks.
The steps involved in conducting performance testing are:
■ Building a test environment
■ Selecting the performance metrics to be tested
■ Writing the test automation script, selecting the tool, and execute
■ Reviewing the test result
Conclusion
With growing digitization of enterprises, especially of retail, the usage of eCommerce applications will only grow further. To ensure their performance remains top-notch and security intact, they should be subjected to extensive performance testing. This is important to retain customer trust and enhance brand equity.