Integration Challenges Hinder Digital Transformation
While 97 percent of organizations are currently undertaking or planning to undertake digital transformation initiatives, integration challenges are hindering efforts for 84 percent of organizations, according to the 2019 Connectivity Benchmark Report from MuleSoft.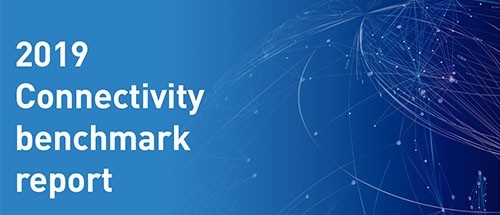 Close to half of all respondents (43 percent) reported more than 1,000 applications are being used across their business, but only 29 percent are currently integrated together, trapping valuable data in silos.
The survey of 650 respondents also reveals that IT is struggling to keep up with business demands, as 64 percent of respondents indicated they were unable to deliver all projects last year. In addition, project volumes are only expected to grow, with respondents predicting on average a 32 percent increase this year. If digital transformation initiatives aren't successfully completed, nine out of ten organizations believe business revenue will be negatively impacted.
IT Delivery Gap is Widening
The role of IT is changing from a tactical function to a business catalyst. However, the business' growing need for IT support is reflected in the increasing number of projects IT is expected to deliver. In addition, with a growing investment in new technologies, organizations are seeing integration challenges hinder digital transformation initiatives.
■ 84 percent of respondents claim integration challenges are slowing digital transformation progress. In particular, data silos created business challenges for 83 percent of respondents.
■ Legacy infrastructure and systems was the most frequently reported challenge to digital transformation. Furthermore, 59 percent of IT leaders say their legacy infrastructure makes it hard to introduce new technologies like artificial intelligence (AI), big data, and the internet of things (IoT).
■ The majority (69 percent) of IT's time remains dedicated to keeping the lights on compared to innovation. Further compounding the issue, 77 percent of respondents saw a budget increase of less than 10 percent this year. In fact, nearly one third (31 percent) of these respondents reported that budgets had either remained flat or decreased.
IT's New Role as a Business Catalyst
IT's expanding role is driven by a greater need for support across lines of business. As companies race to digitally transform, what was once an IT-specific need for integration has now expanded to business units across the organization.
■ 92 percent of respondents say their company's integration needs span beyond IT to encompass a wide range of business functions, including business analysts (49 percent), data scientists (42 percent), human resources (37 percent) and marketing (36 percent).
■ IT and business leaders are more aligned than ever before: Respondents who identified business and IT misalignment as a major challenge dropped from 43 percent last year to 29 percent this year.
■ The alignment between IT and the business goes as far as sharing key performance indicators (KPIs). Of the respondents currently undertaking or planning to undertake digital transformation initiatives, more than three quarters (77 percent) cite increased business efficiency as a goal this year, and 71 percent cite improved customer experience as a goal.
Preparing for the Future One API at a Time
For IT to become a business enabler, organizations are increasingly turning to API strategies to support reuse and self-service. By creating reusable assets, IT enables the business to increase overall delivery speed and capacity.
■ 91 percent of respondents from organizations that own public and/or private APIs are experiencing significant business outcomes as a result, including greater productivity (53 percent), decreased operational costs (33 percent) and increased revenue growth (29 percent). For 36 percent of respondents, APIs are generating more than 25 percent of their organization's revenue.
■ Respondents who manage their APIs like products were more likely than their peers who own APIs to report increased innovation (49 percent versus 40 percent) and greater agility across teams to self serve IT (58 percent versus 46 percent).
■ Respondents who always reuse software assets when developing new projects were more likely than their peers who own APIs to report increased productivity (63 percent versus 53 percent) and revenue growth (41 percent versus 29 percent).
"Today, businesses are competing on speed and agility as they race to meet customer expectations. As a result, every organization is undergoing digital transformation in order to  offer a completely connected customer experience. It has put integration in the spotlight as a top-level business priority," said Greg Schott, CEO, MuleSoft. "With the IT landscape only growing more complex, organizations can build their applications networks one API at a time, providing businesses with an agile foundation for success in the digital era."
Methodology: The survey was commissioned by MuleSoft and independently carried out by Vanson Bourne. A total of 825 IT decision makers were interviewed in December 2018 across the US, UK, Germany, Netherlands, Australia, Singapore, China, France, Japan, and Hong Kong. To allow year-on-year comparisons, all statistics in this press release exclude 175 respondents representing France, Japan and Hong Kong, who were not interviewed for last year's report.  Therefore, the statistics in this press release are derived from a base of 650 IT decision makers across the US, UK, Germany, Netherlands, Australia, Singapore, and China. The respondents were from enterprise organizations in both the public and private sector with at least 1,000 employees. Interviews were conducted online using a rigorous, multi-level screening process to ensure that only suitable candidates were given the opportunity to participate.