According to a recent IT at Work: 2022 and Beyond study, there have been a few silver linings to the pandemic.
Commissioned by ManageEngine and market research agency Vanson Bourne, this study reached 3,300 IT and business decision makers from organizations across the globe — 500 of whom were from the United States and Canada. The study revealed some intriguing trends, which will be discussed in turn.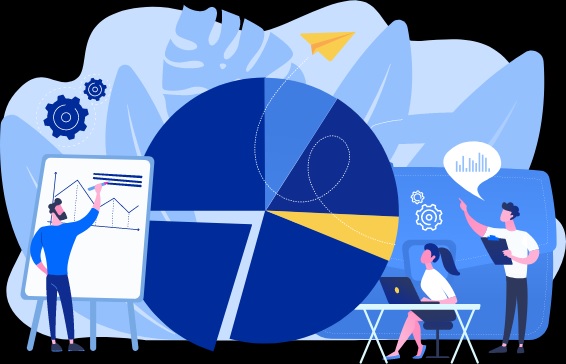 More collaboration between business departments and IT teams
An overwhelming amount (82%) of all decision makers — both IT and business decision makers — agree that the collaboration between IT personnel and other departments has increased over the last two years.
North American business decision makers (BDMs) were asked how frequently they collaborated with other internal departments, and nearly four in ten (37%) reported that they were most likely to collaborate with the IT department.
More IT knowledge across the board
This increased collaboration between IT decision makers (ITDMs) and BDMs has also led to an increase in IT knowledge across the board. In fact, the majority of all decision makers (76%) agree that their non-IT employees are now more knowledgeable about IT than they were before 2020.
IT decentralization is driving the increase in collaboration
IT departments are increasingly being decentralized. Although this is happening across the globe, decentralization is particularly prevalent in North America.
Nearly three quarters (74%) of North American ITDMs say they have successfully decentralized their IT structure. This percentage is notably higher than the global average (64%). That said, some companies may want to consider pumping the brakes on decentralization, as nearly as all ITDMs (99%) believe their organization will face challenges should they continue to decentralize.
Democratization of IT also continues to increase
The democratization of IT — how non-IT employees oversee their own tool choices, process automation, and technology operations — has increased dramatically. All employees, not just IT personnel, now have a stake in how technologies are chosen, configured, deployed, and used.
Also, there's been a large increase in the use of low-code and no-code tools, as more than two-thirds of all North American decision makers (76%) now encourage their non-IT employees to develop tools using low-code and no-code platforms. Notably, North America was the highest of all surveyed regions.
As a caveat, not all of the survey results were rosy, and there are a few issues companies should try to address.
Not all North American IT leaders are satisfied with their current role
According to the survey results, 58% of IT leaders in the U.S. and Canada are actively looking for a new job. Aside from Spain, this North American percentage was higher than any other region. Although there surely are several factors at play here, the vast majority of ITDMs (81%) stated that their company should have supported them more over the last two years.
Despite this troubling statistic, IT personnel do appear to be valued quite highly, and nearly all (89%) decision makers understand that their IT department's success is directly correlated with the organization's overall success. Moreover, 57% of decision makers said they believe that IT's role will continue to be appreciated.
In summary
Due to the widespread decentralization of IT, there has been an increase in collaboration between IT personnel and business decision makers. This has bestowed IT decision makers with new roles and increased importance in many organizations. However, many of these IT decision makers are looking for new jobs, so business decision makers should address IT personnel's concerns and continue to recognize their work (which they appear to be doing).
Additionally, over the past two years, there has been an increase in general IT knowledge across the board, and IT democratization has increased drastically as well. Increasingly more non-IT employees are building their own tool choices, and many are working with low-code and no-code platforms.
All that said, executives of all stripes should continue to support and recognize their IT personnel, especially seeing as the success of the overall organization relies more and more on IT.