Monitoring Building and HVAC Infrastructure
Monitoring of heating, ventilation and air conditioning (HVAC) infrastructures has become a key concern over the last several years. Modern versions of these systems need continual monitoring to stay energy efficient and deliver satisfactory comfort to building occupants. This is because there are a large number of environmental sensors and motorized control systems within HVAC systems. Proper monitoring helps maintain a consistent temperature to reduce energy and maintenance costs for this type of infrastructure.
By deploying Ethernet-based taps, building personnel and network managers have easy access to data from HVAC systems. After taps are installed, a network packet broker (NPB) is used to aggregate data from the various taps. The NPB will capture, filter, and regenerate specific pieces of data as needed and forward that data on to individual application performance monitoring (APM) tools that can be used to examine the data.
The NPB also provides the internal ability to load balance data to multiple APM tools. This allows IT personnel the ability to deploy n+1 survivability. The traffic load is divided up evenly across the number of allocated tools. Should one or more of the tools fail, the data is still split evenly across the remaining number of tools. If the number of tools is dimensioned correctly, there will be no loss of data.
The solution ends up looking like the following: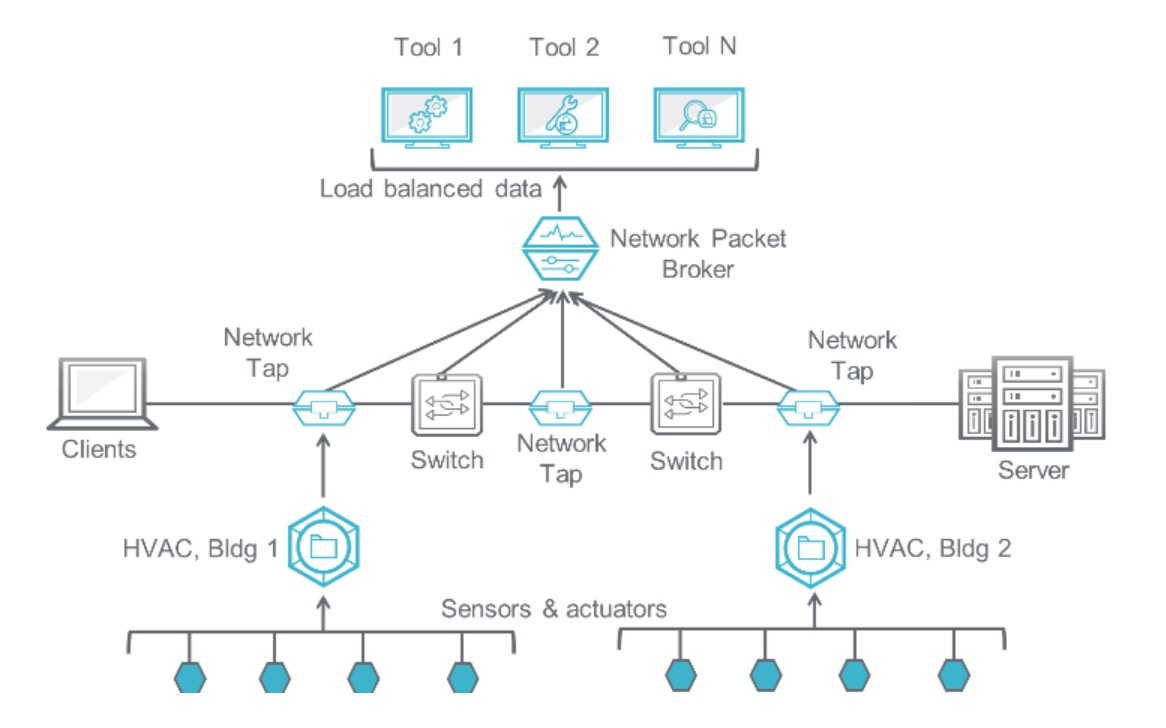 The monitoring solution described here provides the following benefits:
■ Reuse of the existing Ethernet infrastructure
■ 24 x 7 remote access to the HVAC data and system controls
■ Cost reduction due to faster alerting of system problems
■ Deployment of n+1 survivability for HVAC monitoring tools