Office 365 Digital Experience Monitoring Crucial to Enterprise Productivity - Part 1
Office 365 Digital Experience Monitoring (DEM) is critical to most every enterprise these days. Why? It's clear Microsoft 365 is winning when it comes to collaboration and productivity with more innovation, polish and features than other platforms. Most enterprises are dependent on Office 365.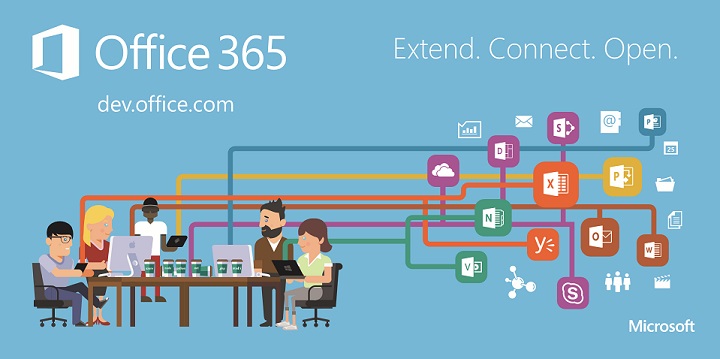 Office 365 Growth and Adoption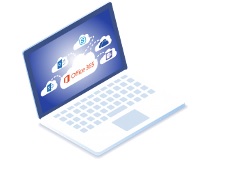 Office 365 and its corresponding cloud services, Azure, Office Apps and everything in between has grown to be the leader. Some of the latest figures for Office 365 and Azure growth:
■ 200 Million Active Daily Users — A staggering number! On Microsoft's FY20 Q1 earnings call on October 23 (link to call transcript), they updated the number from the previous 180 million in April 2019 to 200 million. These are numbers that make every SaaS vendor jealous!
■ Office 365 revenue growth at 36% YoY, weaker than Azure (59%), but there's no doubt that Office 365 remains the big income stream for Microsoft cloud products.
■ Finally, during the Covid-19 pandemic of 2020, Microsoft saw daily active users of Microsoft Teams reach 75 million. Teams is Microsoft's fastest growing product in history.
To put it succinctly, Microsoft is crushing it with Office 365, and in turn, most enterprise knowledge workers are sitting in front of Office Apps and services all day long. Therefore, the importance of Digital Experience Monitoring solutions for monitoring Office 365 keeps growing too.
What's It Mean to Monitor the Digital Experience of Office 365 Apps?
It's simple — employees and knowledge workers are using Office 365 apps and services, so you want to monitor performance and detect issues and outages before your users do. Your business and different departments within IT demand to be informed proactively instead of re-actively when it comes to Office 365 and network problems.
Often, the only way to go about monitoring Office 365 is via synthetic transaction monitoring (STM). Though there are some Real User Monitoring (RUM) solutions for Office 365 that can passively monitor SaaS apps. For the following set of requirements in this article, we'll focus mostly on synthetic monitoring because its where every organization should start so they can know about issues proactively.
Digital Experience for Exchange Online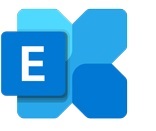 Exchange Online is said to be the biggest workload for Office 365 when it comes to consumption and resources. And, while everyone loves to sound the death knell of Email, we all continue to collaborate (at least in business) via Email. As such, organizations of all sizes need to monitor the uptime, availability and performance of Email.
When it comes to Office 365, Email monitoring means:
■ Exchange Online, the core of the service
■ Outbound SMTP filters if you use them (you probably do)
■ Inbound SPAM/Junk/Anti-Virus providers
■ Phishing Providers and other hygiene services for Email if they are separate from your SPAM/Junk blockers
For proactive monitoring of Exchange Online in Office 365, the following are required elements that should be checked:
■ Mailbox performance, uptime and availability
- Sign-on, Login, Folders, Inbox access
- Client Access Server (CAS or CASArray) (when it comes to the Office 365 Suite)
- Mailbox Server
■ End-to-end network view, Round Trip Times (RTT), and latency from the end-user's perspective. Accessing real-world protocols from the same sites and locations that users are is critical to DEM solutions. Monitoring uptime and availability from a cloud network is pointless and irrelevant.
■ Microsoft Exchange Online Protect (EOP) performance, inbound and outbound mail queues. How long does it take to get an email out, in, and through the internet to a destination?
■ Internet mail flow, transport timings and the SPAM performance. You want to make sure that your inbound and outbound mail delivery is efficient and timely.
■ Email delivery reliability and overall availability
■ Archive Mail access and performance
■ Mail search performance
■ Different access methods and protocols for Exchange Online and there's lots of them including; EWS, ActiveSync, OWA, MAPI, Graph and more.
■ Calendar access, availability and performance
■ FreeBusy shared and hybrid lookup performance
■ Appointment creation, updating and lookup performance
These are the critical elements to monitor for a proper Exchange Online Service Level Agreement.
Go to Office 365 Digital Experience Monitoring Crucial to Enterprise Productivity - Part 2