What Do Retailers Want This Holiday Season? Observability
This holiday shopping season, the stakes for online retailers couldn't be higher. US online holiday sales are expected to set a new record, as they are forecasted to hit $221.8 billion. Cyber Monday alone is expected to drive $12 billion in spending, up 6.1% year-over-year (YoY). Even an hour or two of downtime for a digital storefront during this critical period can cost millions in lost revenue and has the potential to damage brand credibility. Savvy retailers are increasingly investing in observability to help ensure a seamless, omnichannel customer experience.
Just ahead of the holiday season, New Relic released its State of Observability for Retail report, which offers insight and analysis on the adoption and business value of observability for the global retail/consumer industry. The report is based on insights derived from 173 retailer/consumer industry respondents in association with the 2023 Observability Forecast report, which surveyed ten industries.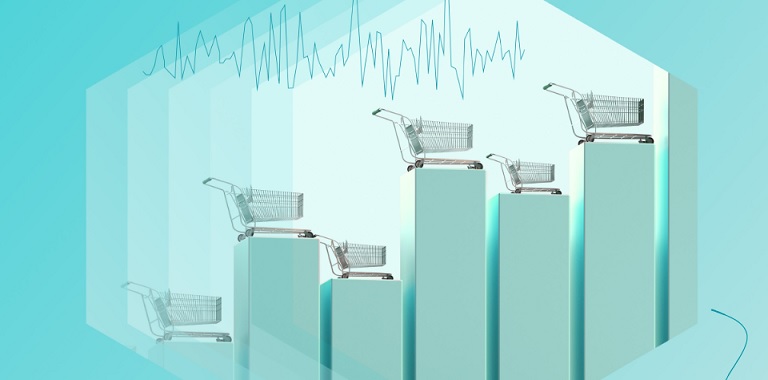 Source: New Relic

Here are some key findings:
Facing Costly Outages
On top of the urgency to capitalize on holiday revenue, retailers today are also facing a difficult macroeconomic environment with the rapid increase in energy costs, high inflation, growing interest rates, and supply chain disruptions. With billions at stake in November and December, preventing significant digital storefront downtime is more important than ever.
37% of retailers reported IT outages at least once a week
Despite this, the report found that 37% of retailers reported IT outages at least once a week. For 61% of retailers, it took more than 30 minutes to resolve high-impact business outages, with 21% of respondents noting it took at least an hour.
All of this downtime is proving costly. Nearly a third (31%) of retail respondents said critical business app outages cost more than $500,000 per hour, and 23% estimated they cost their organizations more than $1 million an hour. Retailers also reported a median annual outage cost of $9.95 million, which is notably higher than the $7.75 million annual outage cost across all ten industries surveyed in the forecast and the fifth highest overall compared to other industries.
While retailers are experiencing outages more frequently than other industries, they also tend to spend more on observability than most other industries. Almost half (49%) said they spend $500,000 or more, and 31% said they spend $1 million or more per year on observability. Overall, retailers come in third out of the ten industries in terms of the amount spent on the tool.
How Retailers are Leaning on Observability
To provide a strong digital customer experience, the report found that retailers are turning to digital experience monitoring (DEM) for the tracking and optimization of performance and reliability. DEM is a combination of real user monitoring (RUM) — which includes browser monitoring and mobile monitoring — as well as synthetic monitoring. Respondents from retail/consumer organizations reported slightly higher levels of deployment for mobile monitoring (43% compared to 41% of respondents across industries) and synthetic monitoring (25% compared to 23% of respondents across industries).
The use of multiple observability-related tools (i.e., "tool sprawl") makes the practice more challenging, as engineers continuously have to switch between solutions to uncover problems, resulting in blind spots, increased toil, and unnecessary challenges, usually during critical moments. Tool sprawl is prevalent in the retail industry. More than two-thirds of retailers (69%) used four or more tools for observability compared to 63% in other industries. And 23% of retailers used eight or more tools. However, the prevailing preference among retail respondents was for a single, consolidated platform (46%). Further, 42% said their organization is likely to consolidate tools in the next year to get the most value out of their observability spend.
Impacting the Bottom Line
The report confirms that observability has a direct impact on the bottom line. When asked how much total value their organization receives from its observability investment per year, 57% of retailers said more than $500,000, with 43% saying the total annual value is $1 million or more. Based on annual spending and annual value received estimates, retail/consumer organizations receive a 2x median annual ROI. Those retailers with full-stack observability had a higher median annual ROI (114%) than those who hadn't (100%). The benefits of observability aren't simply monetary. Nearly half (47%) of retailers said observability improves revenue retention by deepening understanding of customer behaviors.
Looking Ahead
Retailers plan to continue to maximize observability's features and capabilities in the coming years. By mid-2026, 98% are expected to have deployed alerts, followed by network monitoring and security monitoring (both 97%). DEM is also an important focus. More than half (53%) expected to deploy synthetic monitoring in the next one to three years, 42% expected to deploy mobile monitoring, and 39% expected to deploy browser monitoring.
Given the clear ROI of observability, coupled with the continued reliance by consumers on seamless digital experiences, it's apparent that observability will continue to be an integral part of retailers' IT strategies for the foreseeable future.