Super Bowl Highlights Importance of Digital Performance
As the Super Bowl approaches, an equally epic game is taking place in cyberspace. The Super Bowl is the "moment of truth" for the NFL, sports media, advertisers, restaurants (especially pizza joints), food delivery services and gambling sites. They have to be ready in order to capitalize on unpredictably "spiky" traffic and the transactions before, during and, for some, after the game.
To better evaluate the impact of the Super Bowl on ecommerce and website traffic, SOASTA conducted a survey that examined the online and mobile habits and preferences of Americans watching this year's big game. We commissioned the study to raise awareness around the peak traffic and high transaction rates expected during the U.S.'s most watched sporting event of the year. According to the new research, nearly half (48%) of Americans say that online performance during the Super Bowl matters to them.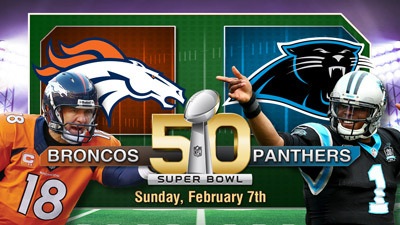 At the same time, we released new Consumer Performance Index (CPI) data from a separate study to estimate the performance of popular websites tied to the Super Bowl, benchmarking website user engagement against top-performing sites monitored by SOASTA and condensing it into a single score.
Online Performance is Just as Important as In-Game Performance
SOASTA's Super Bowl survey revealed that Americans are just as demanding when it comes to online performance as they are of performance on the field. For almost half of Americans watching the game, their game-watching experience will be heavily influenced by online performance.
Our Super Bowl study also showed that Americans will be using their smartphones and electronic devices to multi-task while watching the game. Nearly 1 in 3 (32%) of Americans who are planning to watch the Super Bowl this year said they plan to use social media on websites or apps.
In addition, 21% plan to use sports sites or apps; 19% will use news sites or apps; 17% will use food delivery sites or apps; and 14% will use game sites or apps – suggesting that digital performance will be critical during the Super Bowl.
In fact, 46% of Americans say that a poorly performing website or app is worse than watching their favorite football team perform poorly during the Super Bowl. Of those with a favorite football team, that number jumps to 66%. Nearly one-third (32%) of Americans with a favorite football team say a poorly performing website or app is worse than watching their favorite football team perform poorly when they are trying to watch a live stream of the game and it won't work.
Evaluating Performers and Pizza
SOASTA's CPI is a metric that measures how website performance impacts consumer engagement, evaluating speed and user reaction via bounce rate to provide a single effectiveness score. Using CPI estimates, SOASTA determined that among the three Super Bowl halftime performers, Beyonce comes in last place, with a score of 64. Coldplay has the highest score at 81, and Bruno Mars is second at 76.
Additionally, SOASTA identified the top performing websites popular with Americans on Super Bowl Sunday. Domino's tops the pizza company category when it comes to website performance – scoring higher than Pizza Hut, Papa John's and Little Caesars with a score of 86.
The Importance of Digital Performance Management
Digital has fundamentally transformed how we live, work and shop. Storefronts are now open 24 hours a day, and consumers are mobile, social and hyper-connected, with high expectations for their digital user experience. With an estimated $10 trillion of digital economy at stake, online performance has never mattered more than it does today to digital businesses. Performance is particularly important during events such as the Super Bowl, where digital performance can make or break a brand.
A Digital Performance Management (DPM) platform does more than just measure and analyze digital performance. It actually enables continuous measurement and improvement of digital performance. We often see a spike in digital use before, during and after big events like the Super Bowl, and it's important for businesses to be prepared to make it a positive Super Bowl experience, whether or not their customers' favorite team wins.
Winning the game of digital performance has fundamentally changed in this new era of Internet transparency, extreme velocity, and unforgiving user impatience. With billions of dollars of online economy at stake and competition just a click away, brands no longer have the luxury of minutes, much less hours or days, to detect, analyze and correct performance-related problems such as a slow or unresponsive website.
Today's digital winners continuously measure, test and optimize their websites, mobile apps and the IT infrastructures that support them based on real user experiences as they occur. For many brands, the Super Bowl is the ultimate test of digital supremacy.
Ann Ruckstuhl is CMO of SOASTA.