The 5 Scariest Things About Application Performance Management
With Halloween here, it is a fitting time to take a look at some of the most critical challenges facing companies as they put systems in place to optimize application performance in order to deliver great experiences to end-users. Application performance management (APM) has come a long way in a few short years, but despite the myriad solutions available in the market, many businesses still struggle with fundamental problems.

Demystifying common issues will help business and IT professionals as they evolve their APM strategies to successfully navigate and succeed in today's hyper-connected world. That being said, optimizing application performance to deliver high-quality, frictionless user experiences across all devices and all channels isn't easy, especially if you're struggling with these frightening issues:
1. Sampling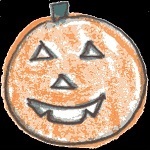 Looking at an aggregate of what traffic analytics tell you about daily, weekly and monthly visits isn't enough. And counting on a sampling of what users experience is also a scary approach for sure. Having a partial view of what is happening across your IT systems and applications is akin to trying to drive a car when someone is blindfolding you.
Load testing is commonplace these days, and although it is an important part of preparation for peak shopping times like the upcoming holidays, it is no substitute for real user monitoring. You need a comprehensive strategy that includes load testing, synthetic monitoring and real user monitoring to ensure you're prepared for every visitor.
Not only does this limit your understanding of what's happening across the app delivery chain, it leads to the next major scare that organizations face.
2. Learning about performance issues after they become problems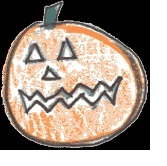 It's Black Friday at 11 a.m., the phone rings and your boss screams: "Is our site down?" "Why are transactions slowing to a crawl?" "The call center is getting slammed with questions from customers asking why they can't check out online – Fix It!" This is the nightmare scenario that plays out too often, but it doesn't need to be that way.
Staying ahead of the performance game means having an APM solution that delivers real user monitoring of all transactions, 24x7x365. This will ensure you will see any and all issues as they develop, before customers do. This give you the ability to respond immediately and head off a heart-stopping call about issues that should have been avoided. If your customers are your 'early warning system' they are already frustrated and will likely start venting on social media – which can be incredibly damaging to your business' reputation.
What's scariest of all is that you will lose vital revenue and customers to the competition.
3. Problems identified without answers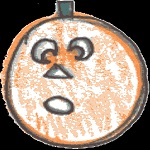 Okay, let's say that you've overcome the first two scares without having a heart attack. Here's another that IT professionals hate: APM shows you there's a problem, but you can't pinpoint the exact cause. Combing through waterfall charts and logs – especially while racing against the clock to fix a problem – can feel like looking for needles in haystacks. When every minute can mean tens of thousands of dollars in lost revenue, the old adage 'time is money' is likely to be ringing in your ears.
What IT needs isn't just more data; they need answers. That's where the latest advancements in new-generation APM come in. Today, synthetic monitoring empowers businesses to detect, classify, identify and gather information on root causes of performance issues, provides instant triage, problem ranking and cause identification. 'Smart analytics' reduces hours of manual troubleshooting to a matter of seconds. (Not all APM solutions are the same, so you need to check with your vendor to make sure this is part of yours.)
4. Being blind to third-parties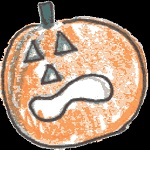 Sometimes what you don't know can kill you… or at least that's the case with third-party services. Modern applications execute code on diverse edge devices, often calling services from a variety of third-party services well beyond the view of traditional monitoring systems. Sure, third-party services can improve end-user experiences and deliver functionality faster than standalone applications, but they have a dark side. They can increase complexity and page weights and decrease site performance to actually compromise the end-user experience.
Not only that, when a third party service goes down, whether it's a Facebook 'like' button, 'bill me later' options, ad or web analytics, IT is often faced with a performance issue that's not their fault, and not within their view. IT can solve this by making sure their APM system can see these services from the get-go, and map any performance issues to them. This is a best-practice approach nowadays that will turn this "Yikes!" moment into a "Yawn" moment.
5. Lack of visibility into performance in the cloud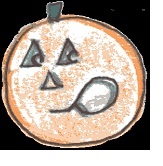 A recent study with over 700 senior IT professionals revealed the vast majority of CIOs are dissatisfied with their cloud SLAs, feeling they are too simplistic, provide poor visibility, and don't account for true business risks.
Lack of "eagle eye" visibility in the cloud can have devastating results. For example, let's say that you're on the IT team of a major e-Retailer, and you've done great work in preparing websites for the holiday rush. But when the big day comes, it turns out that the load testing you've done with your CDN isn't playing out the way it was predicted – because they are getting hit with peak demand that wasn't reflected when they were in test mode. If you can't track and respond to it in real-time, you'll be getting a lump of coal instead of a holiday bonus.
Whether you've launched a new app in a public cloud, or in your virtualized data center, full visibility across all cloud and on premise tiers – in one pane of glass – is the only way to maintain control. In this way, you'll be able to detect regressions automatically and identify root cause in minutes.
I hope this review of APM best practices will help make Halloween – and the upcoming holiday shopping season – a little less scary and a lot more promising for you and your organization. Good luck!
David Jones is Field Technical Evangelist Director at Dynatrace.