The Future of Monitoring and AIOps
In response to noisier and more complex IT environments, operations teams are growing in size and using more monitoring tools. But timely outage detection, investigation and resolution are still a major challenge.
"IT operations is at a crossroads, as constant changes to infrastructure and code due to the acceleration in cloud migration makes incident management and outage prevention an increasingly difficult task," said Assaf Resnick, CEO and co-founder, BigPanda. "This survey shows that most IT organizations predict growing future workloads because of these changes, even as budgets shrink or remain constant. We hope this survey helps illuminate what IT Ops, NOC and DevOps teams think about the current and future state of their operations, what tools might be able to help and where AIOps fits into their plans."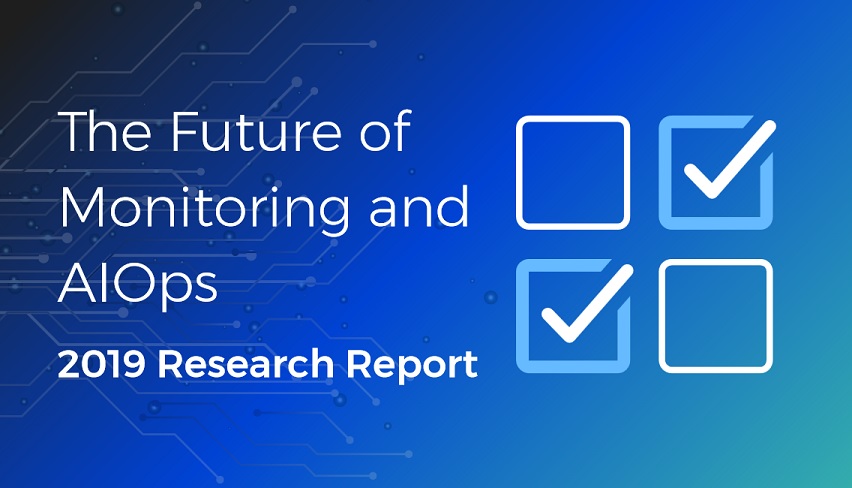 BigPanda conducted a survey of 1,300 IT professionals, spanning IT operations (IT Ops), NOC, DevOps and other functions at companies in a wide range of industries. The report, The Future of Monitoring and AIOps, highlights how challenging it is for teams to contend with complex IT environments:
■ Nearly half (47%) of respondents experience hourly to weekly code changes, and 48% expect public cloud migration to accelerate in the next two years.
■ A majority (53%) believe their IT Ops/NOC workloads will increase in the next two years.
■ 42% of respondents use more than 10 different monitoring tools to contend with these changes.
■ Very few teams are satisfied with their ability to handle different aspects of incident management, such as incident investigation (23% are satisfied today), incident resolution (28% are satisfied), and incident detection (a mere 18% are satisfied with their current state).
■ Furthermore, three-quarters of IT teams don't feel their IT Ops tools enable automation.
AIOps, Intelligent Automation and Black-Box Concerns
Most (56%) respondents feel more automation and nearly half (46%) feel the implementation of AI and Machine Learning (ML) in their organizations will offer them more control over their workloads, as nearly one-third are actively evaluating and researching AIOps tools.  AIOps presents a solution that melds AI with IT Ops and fosters automation. However:
■ The vast majority of respondents (89%) want ease of adoption from their AIOps tools, and 84% need their AIOps tools to work well with existing tools.
■ 81% of respondents don't want to rely on data scientists in order to operationalize their AIOps tools.
Importantly, the majority of respondents are uncomfortable with opaque black-box AIOps tools, which suggests that AIOps tools should be more transparent about their underlying ML logic.
79% of respondents want to see the ML logic behind the AIOps tool, 81% want to be able to edit the logic, and 85% want to preview results before deploying the ML logic to production.
These results highlight the importance of effective and automated IT incident management for IT Ops, NOC and DevOps teams that must grapple with increasingly noisy, complex and fast-moving IT environments.