We Are in the Model T Era of Hybrid Cloud
The Model T automobile was introduced in 1908. Then known as horseless carriages, Henry Ford wanted it to be "affordable, simple to operate, and durable." As one of the first mass production vehicles, it made owning a car attainable for the masses. It came in a choice of one color: black. It was offered in several body styles mounted on a uniform 100-inch-wheelbase chassis: a five-seat touring car, a two-seat runabout, and a seven-seat town car.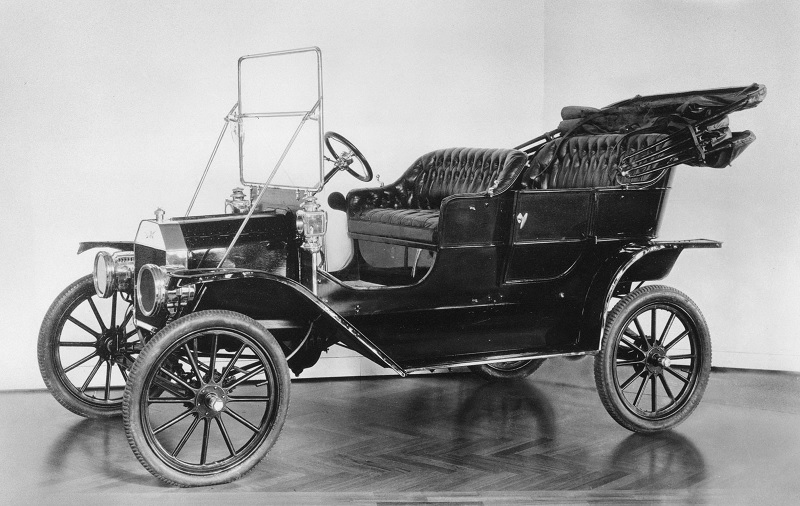 Within a few years, competitors arrived on the scene including relic names such as Overland, Maxwell, and names that survived like Buick and Dodge.
So, what does this have to do with the hybrid cloud market? From a business perspective — a lot. This evolution of the automobile from Model T to dozens of competitors by the 50s, to hundreds of auto choices today, is the classic evolution of markets whether it be B2C or B2B.
Boxed software emerged in the 80s, it evolved to online/on demand. And, then in the past decade, tech and the world have been flooded by data. During the growth of this tsunami of data, large enterprises have kept most of their data on-premises. In fact, Gartner "predicts that by 2025, 85% of infrastructure strategies will integrate on-premises, colocation, cloud and edge delivery options, compared with 20% in 2020." Bottom line is that with just 20% of enterprise applications having been moved from on-site data centers to the public cloud — we are at the start of hybrid cloud with four major players: AWS, Azure, IBM and Google Cloud.
So, perhaps we can equate this to 1915 in the auto industry when there was the Model T and a few strong competitors. The Model T of cloud is AWS.
The public cloud is affordable for cloud-native companies that start in the cloud, but a huge risk for large enterprises. Most enterprises that started on-premises are stuck in the public cloud migration starting blocks. The issue is fear of moving critical workloads and needing to repatriate them.
Our own survey of IT decision makers revealed that most enterprises (95%) say they have moved some applications to the cloud, but not without difficulty. Seventy-two percent (72%) of the enterprises had to move one or more of their migrated applications or workloads back on-premises. Top reasons for this move back, were the following:
■ The applications should not have been moved to a public cloud in the first place (41%)
■ Technical issues associated with public cloud provisioning (36%)
■ Degradation of performance (29%)
■ Unexpected cloud costs (20%)
The critical issue for companies is needing to know projected performance before they move applications to the cloud. Large enterprises need to understand application dependencies before they migrate. This may be even more important than cost. In fact, application dependency is subsumed in the top three issues above facing large enterprises.
While enterprises have most applications "on hold" for public migration, the cloud market is about to get much more complex.
A subtle but very important component to watch is the expansion of public cloud providers into industry verticals. This battle matters because the market is huge, and it involves a different set of very large competitors from the on-premises sector.
As more mature companies move up the digital technology stack, the ground game to monitor is who is capturing loyalty from key verticals to win loyalty. The Big 4 hyper-scalers are all aggressively targeting the hybrid cloud market.
Thomas Kurian, Google Cloud CEO, recently announced that the company is selling enterprise companies on the fact that it can target individual industries better than anyone else. It is targeting retail, healthcare, financial services, media and entertainment, and manufacturing — and each has different selling points.
So, we will move quickly from the Big 4 to hundreds of providers with industry specific solutions. If we think about the tens of thousands of applications that large enterprises can consider moving off-premises to the public cloud, and marry that with not four, but hundreds of choices of cloud providers — the complexity of cloud choice will grow exponentially.
The bottom line is that the cloud wars have only begun
The bottom line is that the cloud wars have only begun. And they will be splintering into hundreds of battles by industry sector. On the cloud provider side, look for winners to emerge in media, entertainment, healthcare, and more. From the enterprise point of view, the challenges of making the wrong hybrid move will only increase.
So, what do enterprises need? Likely, a way to test drive a number of cloud providers at once so they know before they go.