Tick-Tock, the Windows 10 Migration Clock Doesn't Stop
The final deadline for Windows 10 migration is just around the corner. Microsoft officially ends support for Windows 7 on January 14, 2020, and a new survey shows that almost a quarter of companies won't be ready. In fact, according to that survey, only 15% have completed migration as of April 2019, just eight months before the deadline. Clearly, a large percentage of organizations have a lot of work to do under some very aggressive timelines. What is the big Windows 10 hold up, and what does this ticking migration clock mean for IT teams?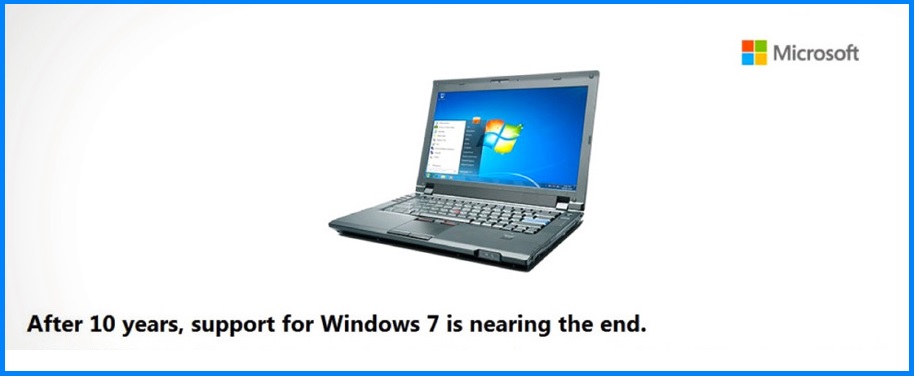 Lack of IT Resources
According to the survey, one of the reasons for migration delays is that there is a fundamental lack of resources in IT operations. A record number of respondents (28%) indicated that their teams are stretched too thin, with another 4% flatly stating that they can't make the migration deadline due to staffing. A whopping 65% cited time as the biggest obstacle to deployment of Windows 10.
It is clear that Windows 10 migration is not the only thing IT teams have going on. Every day, IT professionals are asked to troubleshoot endpoint issues, resolve service disruptions, distribute and patch software, make sure compliance baselines are in place, fix critical security issues, and manage countless other technical challenges occurring right now. A Windows 10 deployment project due eight months from now can quickly drop in priority when the CEO's laptop breaks or a major security breach happens. There is already plenty for IT to do without worrying about Windows 10.
Ongoing Management
Another issue plaguing IT teams is what happens AFTER migration. Windows 10 is a different beast than Windows 7, and IT operations teams understand that they are going to have to execute Microsoft quality updates every month as well as big feature updates twice per year. These can be very large in size — 4 GBs or more — which take time to deploy. Such updates can slow down network performance and impact work across the enterprise, depending on how they are deployed.
IT professionals realize that this rapid cycle of managing Windows 10 doesn't stop once migration is complete. This continuous maintenance schedule presents a new way of life for many IT teams. That reality alone may be the cause of some foot-dragging.
Implications
At a high level, despite the many challenges of migration, for most enterprises the move to Windows 10 is something that simply must be done. Microsoft hasn't shown a willingness to move the deadline. In fact, the only accommodation the company has offered comes in the form of continued security updates for a price — starting at $25 per device or machine. For a big enterprise, this can total millions of dollars. As such, it is in companies' best interests to move forward with migration as quickly as possible.
Additionally, businesses should want to take advantage of the security features of Windows 10. For example, Windows Defender provides greater antivirus and malware protection, and some of the Windows Advanced Threat Protection technologies allow IT team members to respond quickly to any potential cyberattack that shakes the network. Having those features at an organization's disposal is a real asset in the attempt to protect sensitive data.
There is no doubt that Windows 10 migration can be daunting, particularly as resources are stretched to the brink. However, the costs of not migrating are potentially much worse. Whether it's paying for Windows 7 security updates long after the deadline passes or suffering damages from a malicious attack due to an unsupported operating system, the risks far outweigh any rewards that postponement might bring.
The consequences of not migrating are greater than if companies invested in expanding their IT teams (at least temporarily) or outsourced migration to a vendor that could automate and accelerate the Windows 10 deployment process. All is not lost, though, because enterprises still have a number of options available to help them make a final sprint to the deadline. I'd recommend they choose quickly, however, because the Windows 10 migration clock is ticking, and it waits for no one.