Automated, Flexible and Proactive: 3 Keys to Reducing Toil and Burnout in DevOps
Every business is in a constant battle to maximize efficiency, minimize toil, and scale sustainably in a moment of macroeconomic pressure. These goals are challenging in the best of times, but our current environment — continued staffing shortages, hiring freezes, and economic uncertainty — all make it significantly harder.
Because of these pressures, and the increased importance of digital operations to customer experience, teams are under more stress than ever to deliver seamless customer experiences. A recent report found that over 60% of developers are responding to off-hours work alerts on weekly basis and nearly half worked more hours in 2021 than they did in 2020. Companies are working urgently to mature their digital operations, including making incident response strategies more intelligent.
Resiliency at scale requires businesses to become more data-driven than ever before to get ahead of problems before they arise Incident response is essential to digital infrastructure and is at the crux of building a resilient enterprise. Addressing customer issues in real-time means adopting an incident response strategy that is automated, flexible, and proactive.
This next-generation approach enables the automation of repetitive and mundane work, while separating important signals from the flood of noise across all digital services. With this in place, teams can address the most mission-critical incidents when they occur and get ahead of the underlying issues behind attrition and burnout.
By combining the expertise of humans and machines to reduce the manual toil that causes burnout, we allow our teams to have more time to focus on innovation, and mission-critical digital transformation initiatives, instead of firefighting.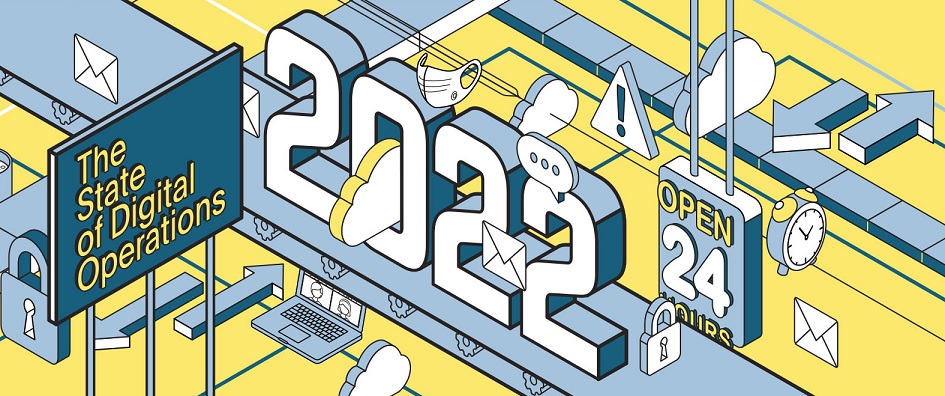 1. Leverage machines for automation
First, it's time to recognize that leveraging machines for automation is key to not only achieving key business outcomes, but to reducing burden on the humans that build and maintain digital operations. Beyond automating manual tasks, the right tools can reduce alert fatigue and cut down on system noise by using a mix of data science techniques and machine learning to intelligently group alerts and remove interruptions. In turn, automation empowers teams to balance critical workloads, helping humans to work smarter and reduce the burden. This is paramount when teams are tightly staffed due to attrition, inability to back-fill, or just new team members
2. Adopt a flexible tech stack
Second, technical teams must adopt a flexible tech stack that addresses a multitude of unique business needs at scale. Businesses should look for tools that can easily plug into their existing systems, while maintaining security and compliance. When the market can change at a moment's notice, teams must have the resources at their disposal to react to change as it happens to minimize disruption to their workloads and to operations.
3. Shift from reactivity to proactivity
Finally, we must shift from reactivity to proactivity. The same report as above found only 8% of teams are currently classified as proactive. Proactive businesses often use intelligence to identify root problems to anticipate and prevent disruption down the line. We must help DevOps teams move toward a state of proactivity and prevention to manage and maintain their IT infrastructure's consistency, reliability, and resilience — which will in turn help teams streamline work and free up time.
Get Started
The path to improved incident response depends on where your business falls within the spectrum of operational maturity.
Those still in the manual and reactive stage must start small and stay focused. Put energy into turning manually documented steps into automated steps to enable opportunities for pockets of automation across your organization.
Companies in the responsive stage should work to standardize the incident response process and enable self-service. Standardization helps to build automation that can be reused across teams and services, while self-service empowers more than just your subject matter experts to leverage automation for greater value.
Once you're in the proactive stage, you should be running automation in response to incidents, creating auto-remediation capabilities, and removing some of the real-time burden placed on teams that do critical monitoring and remediation work.
This next phase of incident response will build resilient enterprises in the face of constant challenges. Once we combine the expertise of humans and machines to enable humans to do their most innovative work and embrace an approach that is automated, flexible, and proactive, teams will be able to do their jobs more efficiently and effectively than ever before.