Digital Transformation Strategies for 2022: How a Few Small Steps Can Lead to Big Wins in the Year Ahead
Nearly every professional services firm has a digital transformation agenda for 2022 and beyond. Whether that "agenda" is a loosely defined idea — or a finely honed roadmap to success — will vary from organization to organization.
But one thing is absolutely clear: Professional services firms have some catching up to do in the digital transformation department. According to the Hinge Digital Transformation Imperative report, "three out of four professional services firms score low on the digital maturity scale."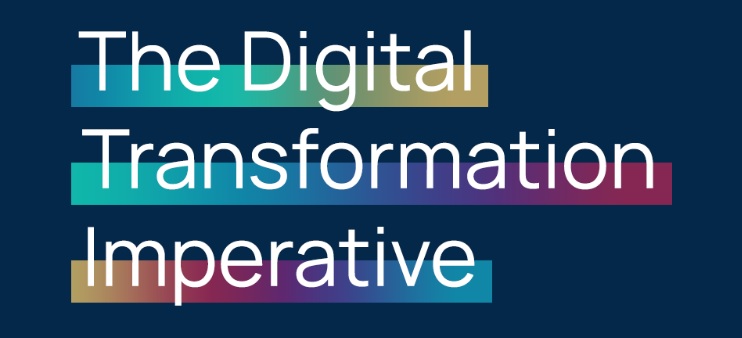 So, how do firms start catching up with their digital transformations, and how do they do it without shooting themselves in the foot? At Hinge, we recommend starting with a few small steps.
1. Understand What It Takes to Reap the Benefits of Digital Transformation
Before embarking on any digital transformation journey, learning the basics of digital transformation, its benefits, and what it takes to be successful is key. Understanding the following key findings from the Hinge Digital Transformation Imperative report is a great place to start.
What are the benefits of digital transformation?
Hinge research identified five core benefits that businesses consistently realize from implementing a digital transformation:
■ 76.4% increased operational efficiency
■ 70.2% increased client satisfaction
■ 68.6% increased awareness
■ 63.7% increased revenue
■ 60.8% increased profitability
What skills and knowledge are crucial for a successful transformation, and does your firm have them internally?
The report's findings show that ideation, back-end integration, and infrastructure integration are the key digital transformation skills that firms are lacking.
What are the keys to a successful transformation?
The use of a third-party digital transformation consultant helps many firms overcome their lack of skills to achieve digital transformation success. According to the report, firms that hire third-party experts are seven times more likely to have successful digital transformations compared to firms that handled the process internally. Third-party experts can provide the knowledge and experience to get it right the first time, the top criteria most respondents cited when asked about the most important criteria for selecting third-party providers.
2. Ask the Right Questions to Clarify Your Digital Transformation Plan
Asking the right questions before you begin a digital transformation will help you clarify your goals, determine whether specific technologies will help you achieve those goals, and what you will need to successfully carry out the transformation.
We recommend sitting down with your team to answer the following:
■ Is the technology available from a service that your firm already subscribes to? Avoid accidentally incurring extra expenses for redundant solutions that you can already access through another provider.
■ What are the potential risks or disadvantages and downsides of the technology?
■ Will the technology create any regulatory or data compliance challenges?
■ What administrative burdens does the strategy come with?
■ Does the new technology require special skills to manage/operate?
■ Will you need to hire new employees for the strategy?
■ Will you need to train existing employees to use the new strategy?
■ Will the new technology eliminate existing staff member roles?
■ Will your existing WAN infrastructure support the technology?
■ Will remote teams have sufficient internet connectivity at home?
■ What production assets need to be taken offline to implement the technology — and how long will they be offline?
■ How much time and labor is needed to design and implement the strategy?
■ What costs (based on short-term and long-term timeframes) will the strategy create or eliminate? In other words, how much money do you plan to save or spend as a result of the strategy?
3. Try These Digital Transformation Wins for Professional Services Firms
Every professional services firm will have different ideas and goals for their digital transformations, but if you're looking for inspiration, you might want to consider the following easy-to-implement digital transformation strategies:
1. Move dev-test apps to the cloud
Dev-test apps are non-operational assets, so moving them to a cloud hosting environment will not threaten critical systems. Also, developers are not working on dev-test apps around the clock, so there's no need to pay the fees for on-site hosting while these non-operational assets lie idle. With a cloud-hosted app testing environment, you pay only for the hosting hours you need—and that can translate into tremendous savings.
A move like this will save on costs and support remote teams. Also, when dev-test apps are already native to the cloud, it makes it easier to keep the final product in the cloud, which supports further digital transformation efforts. This is a low-risk digital transformation with little-to-no downside potential. So why not give it a try?
2. Migrate backup data to the cloud
While you're moving non-operational assets to the cloud, consider moving backup data too. Many firms are storing terabytes — even petabytes — of backup information for data analysis or legal and compliance requirements, but they rarely need to access this information.
Because it's non-operational data, taking a backup data system offline to migrate the information to a low-cost cloud data storage solution doesn't present an operational risk. However, it could save your firm a lot of unnecessary costs by dramatically reducing the need for expensive on-premises data storage systems. Cloud storage also increases security, supports remote teams, and achieves better storage redundancy.
A Final Thought
After reading this article, you should have a basic launchpad for setting up your digital transformation efforts. Of course, you don't have to go through this process alone. The Hinge team is available to guide you through every step of your digital transformation journey. From the first small steps—to the biggest leaps along the way—we'll help you pinpoint and leverage the most effective strategies for your industry and use cases.