The Struggle Is Real: Multi-Cloud Network Monitoring Isn't Always Easy
Everyone has visibility into their multi-cloud networking environment, but only some are happy with what they see.
Unfortunately, this continues a trend.
According to EMA's latest research, Multi-Cloud Networking: Connecting and Securing the Future, most network teams have some end-to-end visibility across their multi-cloud networks. Still, only 23.6% are fully satisfied with their multi-cloud network monitoring and troubleshooting capabilities.
EMA WEBINAR TOMORROW JAN 31: MULTI-CLOUD NETWORKING.
More importantly, EMA found that overall multi-cloud networking success correlates strongly with monitoring and troubleshooting satisfaction.
Better visibility and control into multi-cloud networks is an area that EMA predicts will be a significant focus of enterprise network teams during the next few years. Public cloud and multi-cloud adoption are the primary drivers of enterprise network operations strategies, and pain points such as monitoring and improved visibility will continue to be a focus.
We typically ask IT pros in our surveys about their satisfaction with various components of their network environment. What is often most alarming is when the people closest to an operation are the least satisfied. In this case, members of network engineering teams were the least satisfied with their multi-cloud networking monitoring and troubleshooting capabilities.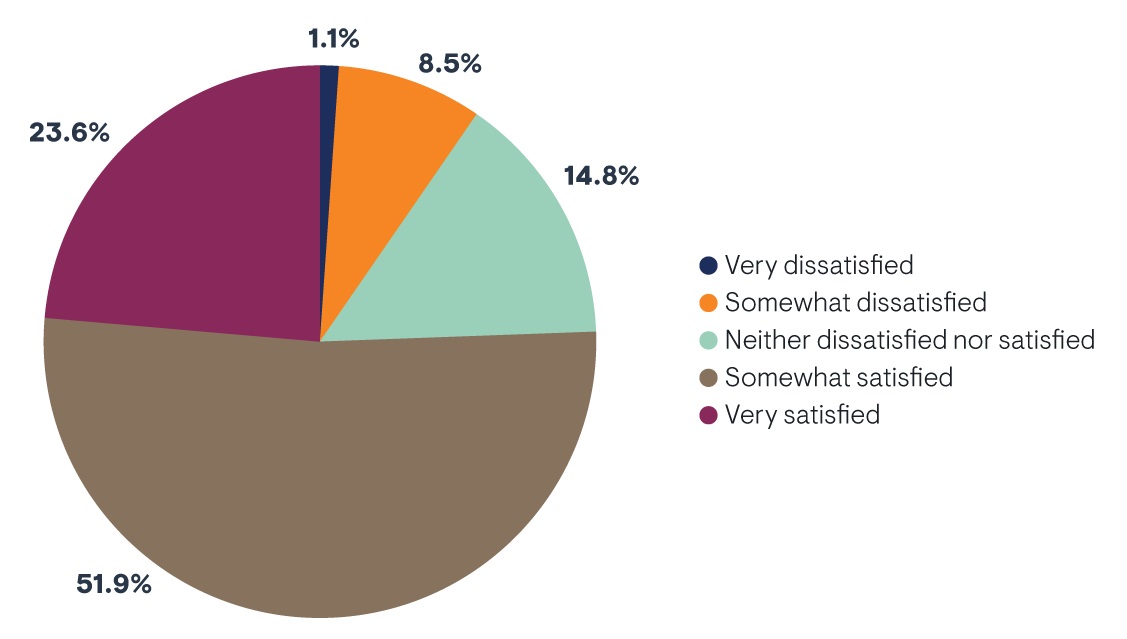 In a recent conversation with EMA, a network architect at a $15 billion retailer highlighted a need for more visibility to monitor the cloud network as his top challenge. "Once [traffic] goes into Azure, we don't have much visibility into what it does. Knock on wood. For the most part, it works. But it doesn't always work."
Network teams are generally less satisfied with multi-cloud network visibility partly because of the deep, comprehensive, and complete visibility they are accustomed to having with their on-premises environments.
Take, for example, a senior network engineer at a large university hospital system and medical school. He told us he has visibility into everything on-premises but called his cloud environment "opaque." He said, "We don't know if something is wrong, and we don't get alerts if a region is having a problem."
His team can see that a cloud link is up, but that is about all. He points at a poor integration between on-premises networks and the cloud as the source of trouble and seeks visibility into cloud traffic and interfaces in the cloud. "It's possible [to get this visibility], but it needs to be done from the beginning," he said.
Another area for improvement is collaboration gaps with teams and tools that offer better monitoring and visibility into the multi-cloud network.
The senior network engineer also told us he finds working with his cloud teams on networking and security issues difficult. He finds them reluctant to give the networking team visibility into their environment and doesn't trust them to do what's right.
These struggles have led enterprises to acquire new third-party monitoring tools. While that helps to improve observability across the multi-cloud network, others are simply trying to adapt their existing tools. Others use the native monitoring capabilities of their multi-cloud networking providers in hopes of closing their visibility gaps. Network teams are adopting multiple approaches to improve visibility into multi-cloud networks, but EMA research demonstrates that they have more work to do.
To hear more insights from EMA's new "Multi-Cloud Networking" research report, please join the webinar on Tuesday, Jan. 31, at 11 a.m. Pacific/2 p.m. Eastern.