10 Key Takeaways from the 2022 Observability Forecast
Earlier this year, New Relic conducted an extensive survey of IT practitioners and decision-makers to understand the current state of observability: the ability to measure how a system is performing and identify issues and errors based on its external outputs. The company surveyed 1,614 IT professionals across 14 countries in North America, Europe and the Asia Pacific region. The findings of the 2022 Observability Forecast offer a detailed view of how this practice is shaping engineering and the technologies of the future.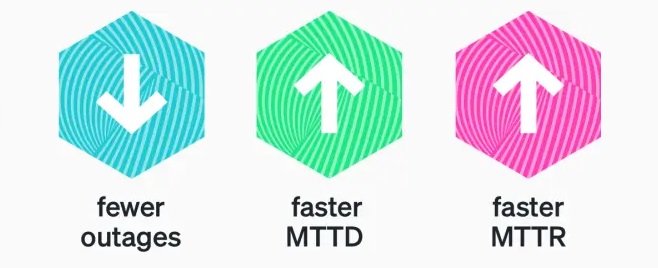 Here are 10 key takeaways from the forecast:
1. Observability improves service-level metrics. Organizations see its value and plan to invest more
Respondents to the New Relic survey plan aggressive observability deployments, with 72% planning to maintain or increase their observability budgets over the next year. More than half expected their budgets to increase, while 20% expect to maintain current spending levels.
2. Most organizations will have robust observability practices in place by 2025
The 2022 Observability Forecast identified 17 observability capabilities that comprise a mature practice. Nearly all respondents expected to deploy key capabilities like network monitoring, security monitoring and log management by 2025. The majority expected to have 88–97% of the 17 capabilities deployed, but just 3% of respondents already maintain all 17 capabilities today.
3. Observability is now a board-level imperative
Tech executives have recognized the value and importance of observability: 73% of respondents reported that their C-suite executives are supporters of observability, and 78% saw observability as a key enabler for achieving core business goals. Furthermore, of those who had mature observability practices by the report's definition, 100% indicated that observability improves revenue retention by deepening their understanding of customer behaviors.
4. For many organizations, large sections of tech stacks are still not being fully observed or monitored
Despite the overall enthusiasm for observability and the fact that most organizations are practicing some form of observability, only 27% of respondents' organizations have achieved full-stack observability as defined in the report. The overall lack of adoption of full-stack observability signals that many organizations have an opportunity to make rapid improvements to their observability practices over the next year.
5. Organizations must tackle fragmentation of data, tools and teams
Many organizations use a patchwork of tools to monitor their technology stacks, requiring extensive manual effort only to gain a fragmented view of IT systems. More than 80% of respondents used four or more observability tools, and a third of respondents had to detect outages manually or from complaints. Just 7% of respondents said their telemetry data is unified in one place, and only 5% had a mature observability practice. Recognizing the challenges of fragmentation, respondents reported the need for simplicity, integration, seamlessness, and more efficient ways to complete high-value projects.
6. Telemetry data is often siloed
Siloed and fragmented data lead to a painful user experience, but slightly more than half (51%) of respondents still have siloed data in their tech stacks. Of those who have entirely siloed data, 77% stated they would prefer a single, consolidated platform. Those who struggle the most to juggle data across different silos long for more simplicity in their observability solutions.
7. There is a strong correlation between full-stack observability and faster mean time to detection (MTTD)
Respondents from organizations that have achieved full-stack observability, as well as those who have already prioritized full-stack observability, were more likely than others to experience the fastest mean time to detect an outage — less than five minutes. The data supports a strong correlation between achieving or prioritizing full-stack observability and a range of performance benefits, including fewer outages, improved outage detection rates, and improved resolution.
8. One of the biggest roadblocks to achieving observability is a failure to understand the benefits
The 2022 Observability Forecast asked respondents to name the biggest challenges preventing full-stack observability. The top responses were a lack of understanding of the benefits of observability and the belief that current IT performance is adequate (28% for each). Other leading roadblocks were a lack of budget (27%) and too many monitoring tools (25%).
9. Despite that, IT professionals recognize the bottom-line benefits of observability
Survey respondents named a wide range of observability benefits. These include improved uptime and reliability (cited by 36% of respondents), increased operational efficiency (35%), proactive detection of issues (33%) and an improved customer experience (33%). Respondents also said that observability improves the lives of engineers and developers, with 34% saying it helped to increase productivity and 32% crediting observability for supporting cross-team collaboration.
10. Organizations expect to need observability for AI, IoT and key business applications
C-suite executives see observability playing a major role in the development of new technologies. More than half of respondents said they would need observability most for artificial intelligence (AI) applications, while 48% mentioned the Internet of Things, 38% cited edge computing, and 36% highlighted blockchain applications. Observability in AI was mentioned across industries, with a majority of respondents in services/consulting (62%), energy/utilities (60%), government (58%) and IT/telco (51%) mentioning the need for observability in their AI projects.