3 Years In, How Has Windows 10 Changed Enterprise IT?
This summer marked three years since Microsoft announced Windows 10, its first "Windows as a service" Operating System (OS) that, despite its maturity, is still at the center of many heated conversations in the End User Computing (EUC) community.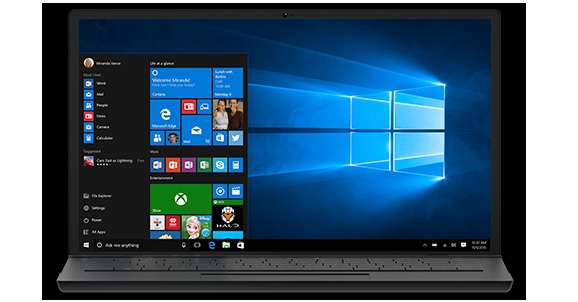 Windows 10 brought with it a new Software-as-a-Service-like approach to updates, moving Microsoft and the millions of environments that depend on it, more frequent, bundled updates. Whether you believe the shift was for better or worse, one thing is certain, this "as a service" model is a natural progression for today's operating systems, evidenced by OSX, Android and iOS, which have predated Microsoft's approach by years. That is why Windows 10 is changing not only how frequently updates are pushed out, but inherently how technology is purchased, how people consume it, and perhaps most importantly, how IT is run.
Let's take a look at how Windows 10 has impacted these three key areas over the past three years:
Both Gartner and IDC have seen a Growth in Hardware Sales
As with any refresh cycle, migrations to Windows 10 have impacted hardware sales. In fact, according to Peter Bright in a recent Ars Technica post, when it comes to Microsoft sales, "the general pattern over the last few quarters is that business sales have been robust even as consumer demand continues to soften."
While this increase may not come as a surprise to most of us in hindsight, refresh cycles can take IT teams by surprise when it comes to the necessary hardware update requirements. When Windows 10 was first introduced, many IT departments did not understand the graphical implications of the new OS, even for non-graphics-heavy users. In fact, in a Lakeside Software analysis of Windows 7 vs Windows 10, it was determined that, "Graphics usage increases 32% from Windows 7 (8.58%) to Windows 10 (11.30%)." And that is not due to any fault of IT's own – this under provisioning or miscalculation of compute resources is due in part to the lack of visibility IT teams have into the hardware (and other) requirements of business-driven refresh cycles.
Windows as a Service (WaaS) has Altered the Employee Experience
With its new servicing structure, Windows 10 has introduced Evergreen IT to the OS. A term first coined by PwC in 2009, Evergreen IT speaks to the benefits IT infrastructure can enjoy from adopting key attributes of cloud computing. In true evergreen fashion, Windows 10 is ever updating, with feature updates twice per year, rather than every 3-5 years previously, and bundled quality updates every month.
Just as the shift to evergreen operating systems has very real implications for IT, employees living and working in this new OS also experience a change and shift in the way they work. While more frequent feature and quality updates mean better patching and more optimized desktops, it may also mean compromised endpoint performance to which users often find workarounds, such as uninstalling updates. In light of this, Microsoft has given users the ability to schedule reboots and has even dabbled in using machine learning to improve user experience, particularly when it comes to reboots.
IT Operations Have and Will Continue to Adapt
Traditionally, IT has taken a reactive stance to supporting users and business-critical resources. Take for instance, the performance implications of the Meltdown and Spectre patches which, after being pushed out, showed noticeable CPU impact on endpoints. Most IT teams had no choice but to be reactive about improving end-user experience in this case.
And I am not suggesting that this reactive stance is due to any fault of IT's own. I argue that it is due to a lack of visibility into how updates and patches may shift the IT landscape. With Windows 10/Evergreen pushing out updates that may or may not impact endpoint performance, it is more critical than ever to understand what the impact of future updates may have on the environment so that, given the update, IT can act accordingly and minimize the impact on end users. This takes a shift in how IT operates — from gathering historical data to making sense of it — in order to predict and proactively act on that data
The Rising Importance of Workspace Analytics
With Microsoft's announcement on ending support for Windows 7 in January of 2020, it is clear that Windows 10 is showing strong growth despite the mix of anticipation and concerns around its servicing structure. And while it is true that Windows 7 is still the most popular version of Windows, projections indicate that the throne will soon be passed on to Windows 10.
Whether you are a part of the group that has migrated over or not, many of the hardships IT teams encounter with managing and working in a Windows 10 environment, including the three areas outlined above, can be lessened my gathering and making sense of endpoint data. This practice is called Workspace Analytics and it is an up-and-coming technology that can help answer the following:
- How ready is my environment for Windows 10 and what hardware/other changes are needed to make the migration successful?
- What is the end-user experience in my environment before, during and after an update? Why and how can I improve end-user experience?
- How can I be proactive about updates that may impact my end-users and how I run my environment?
Are you seeing other areas that are being affected by the migration? As we continue to see the growth of Windows 10 in enterprise IT, monitor the trends in how it is impacting your technology, users and how you run your environment so that you can keep evolving in lockstep with your IT stack.