AI Becoming Mainstream in Delivering ITSM
93% of businesses plan to use AI to streamline their help desk systems
Artificial Intelligence (AI) technology has hit the mainstream, as 93% of businesses are currently exploring or deploying some level of AI in ITSM, according to a new survey by IDC and Freshworks.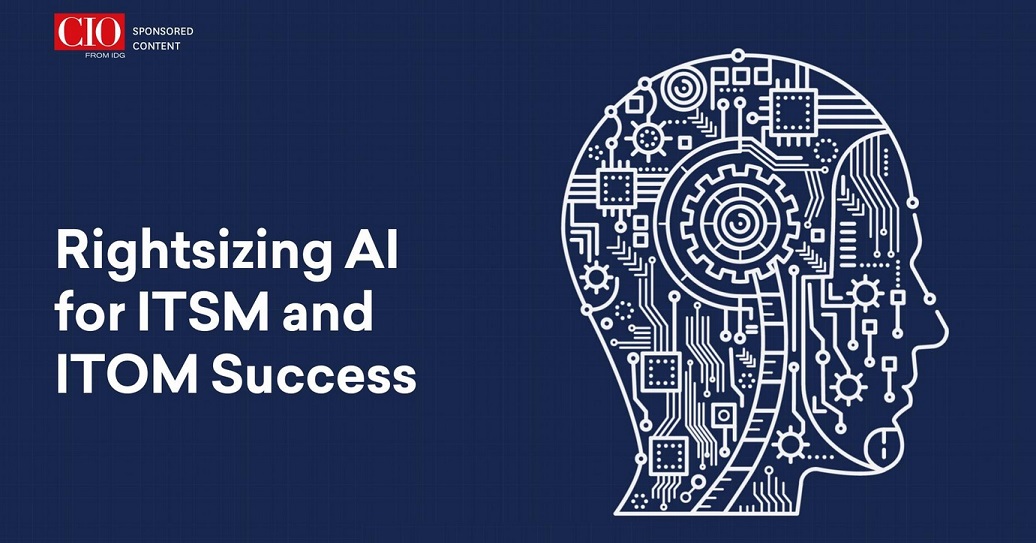 "The data proves what Freshworks has been seeing with our customers for years — they expect AI to be deeply integrated within the ITSM tools instead of it being an add-on that requires additional effort to delight their employees," said Prakash Ramamurthy, Chief Product Officer at Freshworks. "As evident from the survey, users of AI want greater automation, reduced complexity, and a simplified approach with modern IT tools that delight businesses of all sizes. AI is no longer a futuristic concept, it's a must-have."
AI is seen as an ITSM/ITOM game changer. AI technologies are rapidly emerging as a way to delight customers and employees and not just a chat tool.
Most IT Managers Are Exploring AI
Virtually all IT managers (93%) are currently exploring or deploying some level of AI technology for ITSM/ITOM modernization; 61% deployed at some level and 32% exploring possibilities.
Majority of IT Managers Say AI is Important
Nearly 70% of IT managers say AI is either critical or very important for upgrading and modernizing their service desk capabilities.
ITSM chatbots are in the lead
Among six representative AI use cases, ITSM chatbots are the clear leader in planned or actual AI deployments.
On the flip side, a significant percentage of the respondents indicated that they have no plans to deploy these AI-powered capabilities.
AI Users Want Speed and Integration
Despite the expected and achieved benefits, survey respondents cited what they wanted to gain from implementing AI. The following four topped the list:
■ Speed of implementation (40%)
■ Integration with legacy systems (40%)
■ The overall cost of implementation (38%)
■ Training the AI bots solution to return the most accurate response (39%)
AI Users Want Fast and Easy Deployment
A large majority of the survey respondents indicated that any AI solutions for ITSM/ITOM should be intuitive, scalable, collaborative, and easy to deploy.
For example, 82% mostly or completely agreed with the statement: "We need a fast, pre-trained, easy-to-deploy AI solution to meet our needs."
Also, 85% mostly or completely agreed that "the more intuitive an AI application, the more likely it will be accepted and deployed."
The survey also explored a key metric associated with today's demanding IT environment: the number of IT service inquiries received by the IT support desk each day. That number ranged from an average of 44 inquiries per day for small companies to 725 per day for large organizations.