Business and IT Transformation Starts with a "Frictionless" User Experience
Employee engagement, according to the latest Gartner Research, is a core element of the mobile and digital workspace. In other words, with the ever-changing business landscape, employees are more willing and able to evolve in their roles and lean into change if they are empowered with a positive, "frictionless" end user experience. During this period of business transformation, technology is seen primarily as an enabler for improved business and business change, therefore aligning IT with business goals and focusing on supporting business initiatives is now more critical than ever. But business transformation involves not only disruptive technologies such as cloud, virtualization and mobile, but also the people involved in the transformation, a.k.a. change management.
Your workforce, not the technology — according to Eric Klein, Director, Enterprise Mobility at VDC Research — is the most difficult element to any IT transformation initiative. In fact, based on a recent Forbes Survey conducted on behalf of Gartner, 45% of IT projects fail due to ineffective organizational change management.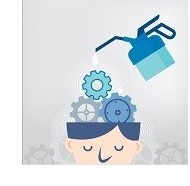 Aternity's 2016 Business Transformation and User Experience Trends Survey sheds some light on how the End User Experience impacts the success of these critical enterprise initiatives. More than 200 IT executives weighed in on some of the key drivers and challenges they face as they shift from a technology-focused role to a more business-focused role.
Why Proactive End User Experience Management is Key to Business Transformation
Knowing just how IT transformation projects affect the End User Experience with critical LoB applications before the end users are impacted is key to a successful initiative. Despite the billion dollar a year market for System Management tools, analysts like Gartner and Forrester estimate that 70-80% of problems impacting the end users are never detected by IT. In fact, it's a rare occurrence if your users escalate the problem. So what about the majority of users who suffer in silence and don't complain to you? That's when the so-called "IT visibility gap" can become really painful.
What's more, it is estimated that when addressing an end user's complaint, between 80-90% of the effort is troubleshooting. In other words, IT is spending the vast majority of its support cycles on the back of their heels, reacting to an issue instead of preventing one. At the pace of transformational change, it's no longer enough for IT organizations to react to operational issues based on isolated incidents or gut instinct, as it can cost them and the businesses they serve far more than a few days of lost productivity.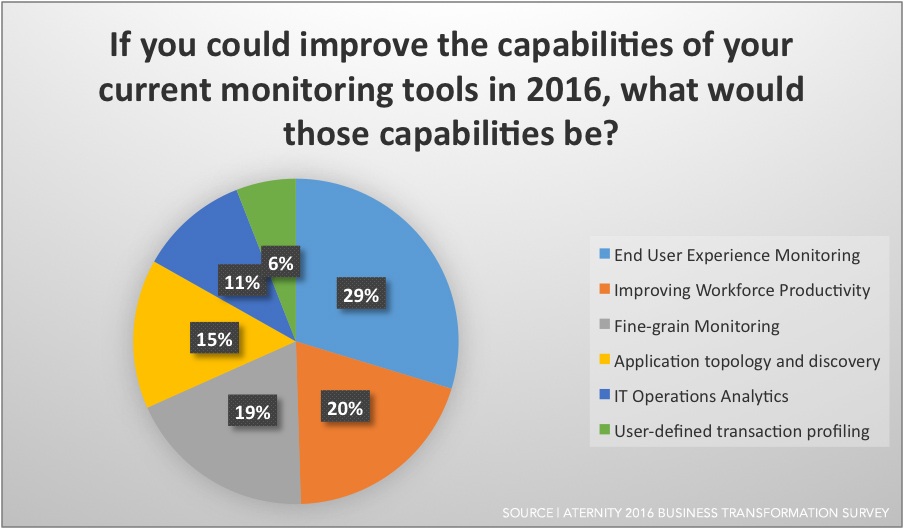 With this need to bridge the visibility gap that exists now between the end user perception of performance received and IT's measurement of the performance delivered with traditional IT monitoring, it's not surprising nearly half of the survey respondents either selected "End User Experience Monitoring" (29%) or "Improving Workforce Productivity" (20%) as a capability they would like to have or improve in their monitoring toolset.
How a "Frictionless" End User Experience Translates to a Better Customer Experience
To deliver excellent customer service, you need to identify and resolve problems quickly.
No matter what industry you're in, if you do not have the insight into how long it takes your tech-dependent workforce to perform simple business transactions and activities as they interface with customers on the frontlines (POS, EHR, CRM, etc.), you cannot as effectively improve the customer experience.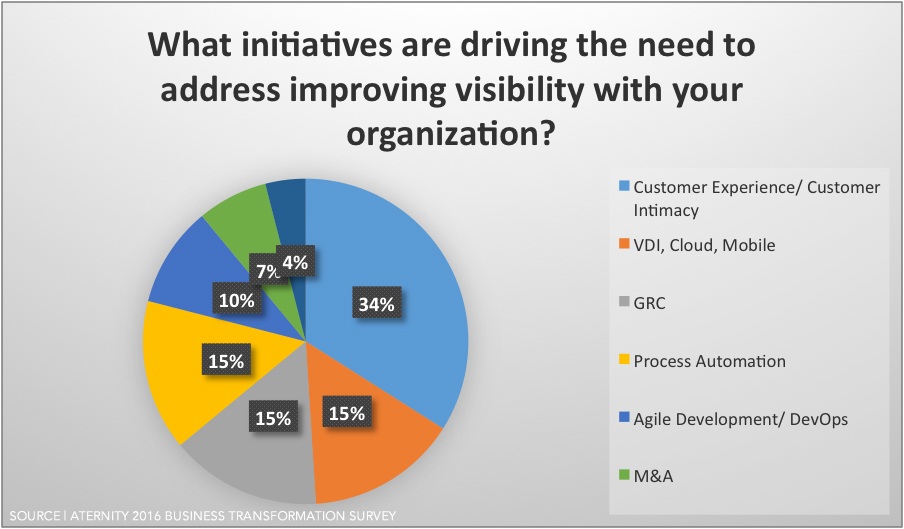 So what does customer experience really mean, and how does this correlate with End User (workforce) Experience? Some of the best minds on this topic such as Esteban Kolsky, CEO of thinkJar believe that this translates to moving away from a focus on company-centric behavior to more of a customer-centric model, where the focus is on ongoing monitoring and correlation of the complexities and nuances of outside-in interactions with customers.
CIO Insight goes as far as to suggest CIOs and other business and IT leaders should re-examine just about everything relating to the customer experience. Omni-channel strategies enable your customers to do business with you as they wish, seamlessly via mobile, web, or in person. A similar seamless, client-centric approach with the tech-dependent workforce is needed in order to improve customer satisfaction and service.
To underline this point, the survey found "Customer Experience/Customer Intimacy" as the top initiative driving the need for improved visibility within organizations; outpacing by a factor of two (34%), major transformation initiatives including virtualization, cloud, mobile, GRC, and process automation (each at 15%).
The Bottom Line
If IT leadership is to be recognized as a strategic, business transformation "enabler" they need to be empowered with the tools to truly understand the internal and external customer experience.
This translates to having the visibility and actionable insights into how technologies impact your workforce, which in turn demonstrate the business value of IT initiatives and their effect on the ultimate customer.
Whether the budgeted transformational initiative is categorized under Improving Customer Satisfaction/Intimacy, or other initiatives such as GRC, Mobile/Cloud/VDI, Process Automation/Optimization, Agile/DevOps, or M&A/Change Management, managing enterprise change with visibility into how the initiative directly affects the end user is the first step to overcoming these barriers to success.
Veronica Wolf is Director of Content Marketing for Aternity.