CA Technologies Senior Director, Product & Solutions Marketing, APM & DevOps Joins the Vendor Forum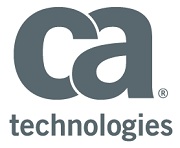 Kieran Taylor, Senior Director, Product & Solutions Marketing, APM & DevOps, CA Technologies, has joined the APMdigest Vendor Forum.
Taylor is a 20 year high-tech product marketer focused on web and application performance management, cloud computing, content delivery networking and wide area network technologies.
As Senior Director of Product and Solutions Marketing at CA Technologies, he is responsible for thought leadership and sales enablement for APM and CA solutions that help enterprises implement DevOps methodologies. In previous leadership roles at Compuware, Adobe and Akamai, Taylor's responsibilities included product management, technical marketing, field enablement and partner marketing. Taylor also worked as a broadband consultant to major service providers while at TeleChoice Inc. and was an editor for McGraw Hill's Data Communications magazine.
CA Technologies creates software that fuels transformation for companies and enables them to seize the opportunities of the application economy. From planning, to development, to management and security, CA is working with companies worldwide to change the way we live, transact, and communicate – across mobile, private and public cloud, distributed and mainframe environments.
Application Performance Management (APM) from CA Technologies helps make every user interaction a loyalty-building experience. Designed to scale to your organization's needs, CA APM can manage billions of transactions from any device, automatically correlating multiple metrics to help you sort through the data and act decisively to protect the customer experience.
CA APM is designed with the sole purpose of protecting and building your brand reputation, and today app-brand-reputation is directly tied to the business outcome. With CA APM, you can deliver better performance and ensure an exceptional end-user experience for critical applications. Uniquely offering 360° Root-cause Diagnostics, Embedded Multi-Variant Analytics, Enterprise-Scale Metric Analysis so that every user transaction becomes a loyalty-building interaction. The largest and most innovative global organizations use CA APM to proactively manage applications so every user transaction becomes a loyalty-building interaction.
CA APM is a premier APM solution in the marketplace for enterprise organizations who demand the absolute best when monitoring applications they rely upon to drive revenue and strengthen their brand reputation.