Why Digital Quality Matters More Than Ever
We're living in a digital-first world, where digital customer engagement is more important than ever before. If a company's digital strategy and quality is still a simple check box, it isn't good enough anymore. Customers' expectations are continuing to rise, and today's organizations need to be mindful of this reality, and prepare to go above and beyond.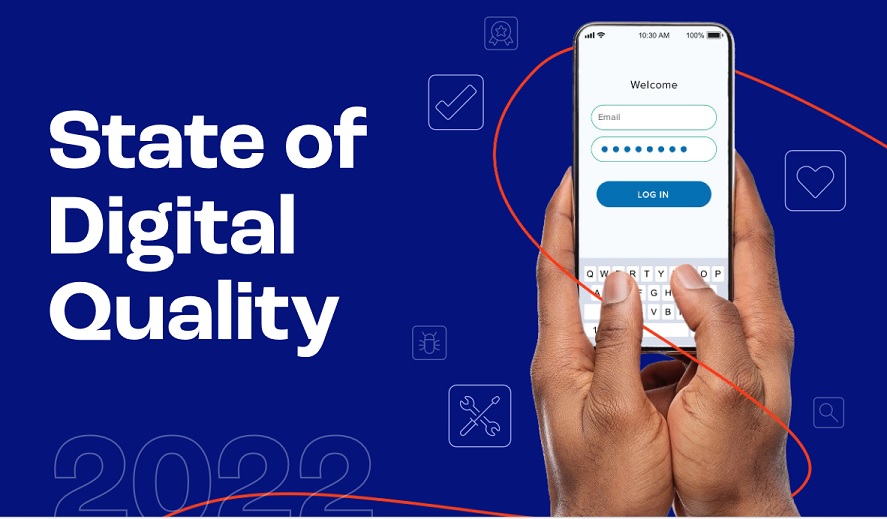 What's The Value of Digital Quality?
You've been here before: waiting for a web page to load. You keep refreshing it, but still no luck. How many times will you try to reload the page before visiting a different site? Probably not too many. Brands today have just a few moments at most to captivate and delight potential customers.
My organization, Applause, recently conducted a research report with the hopes of understanding the value and role of digital quality today. Our research included data from around the globe, including 70+ industries, various digital quality testing categories, 340,000+ bugs, 13,000 mobile devices, 1,000 unique desktops, and 500 different OS versions.
We used our data to identify common flaws in digital experiences and share suggestions and tips for organizations to keep these flaws from making their way into production. Here's what we're suggesting, based on our findings:
■ Prioritize Accessibility: Accessibility isn't a choice. Legal risks come into play when accessibility isn't given proper attention. But a brand's digital accessibility should go above and beyond basic requirements. Inclusive design, that allows everyone to access your app or device, needs to be of the highest priority.
■ Comprehensive functional testing is a requirement: A brand's digital quality is dependent on making sure comprehensive functional testing is part of every digital experience.
■ When it comes to payments, test in the wild: There are many options for completing a purchase online today, from crypto, to digital wallets, to buy now and pay later. The best way to make sure your customers can buy something with their preferred payment method is to test them all. Plus, to really understand the user experience, you should test in real-world settings, not just in the lab.
■ Application localization: When an organization moves into a new market, its websites, products, applications, etc., need to be adapted to local languages and cultural expectations. This helps with better customer adoption and brand sentiment.
■ Implement tracking across different locations and devices: It remains a challenge to have a consistent performance for a website or application across different operating systems, networks, and devices. Not only may a user start an online experience on a phone and then move to a laptop or tablet, but there may be a physical touchpoint involved too (like placing a Starbucks order on the app and picking it up in the store). Brands must work to make the digital experience across devices and locations as seamless as possible by keeping it a priority for testing.
Digital Quality: A Business Level Priority
Our report results demonstrate that organizations that focus on digital quality, and shifting left to include quality testing earlier in the software development cycle, are providing better and more successful customer experiences. Using this approach, bugs are discovered earlier, and different devices, locations, languages, and other variables are considered and accounted for. This saves time that would otherwise be spent on addressing these issues after the product has been released, and results in an overall improvement in digital experiences for all customers.
Ultimately, the research confirms that as customers continue to demand better, more seamless digital experiences, digital quality must become and remain a top priority.