How Organizations are Evolving to Support Remote Work (Forever!)
The workplace landscape has been evolving for many years as workforces have become more mobile. In 2020, however, workstyles changed drastically as the COVID pandemic took hold. Employees abruptly vacated offices and companies had to find a way to support working from home. Often this entailed extending the use of already sub-optimal virtual desktop solutions and VPNs as IT teams struggled to accommodate CDC directives. This often meant making do with remote access technology that had really only been used for about 20% of their workforce. Suddenly, 100% of employees needed to work remotely and there was no time to rethink IT strategy.
Fast forward to today, and hybrid work models have become mainstream. IT teams are taking the time to review their technology stacks as they prepare for supporting "anywhere-productivity" for the long term. To meet this challenge, enterprises seek an easy-to-manage end user computing model that provides employees secure, seamless access to applications and data while strengthening security, improving agility, and delivering an excellent user experience.
It's clear that expansive remote workforces will be the new norm moving forward. Why? The theorized benefits of remote work have now been validated by first-hand experience. From the pleasant surprise of productivity lift to attracting and retaining talent, as well as having the ability to pursue new revenue opportunities beyond prior geographical boundaries, remote work benefits are real and compelling for driving business growth.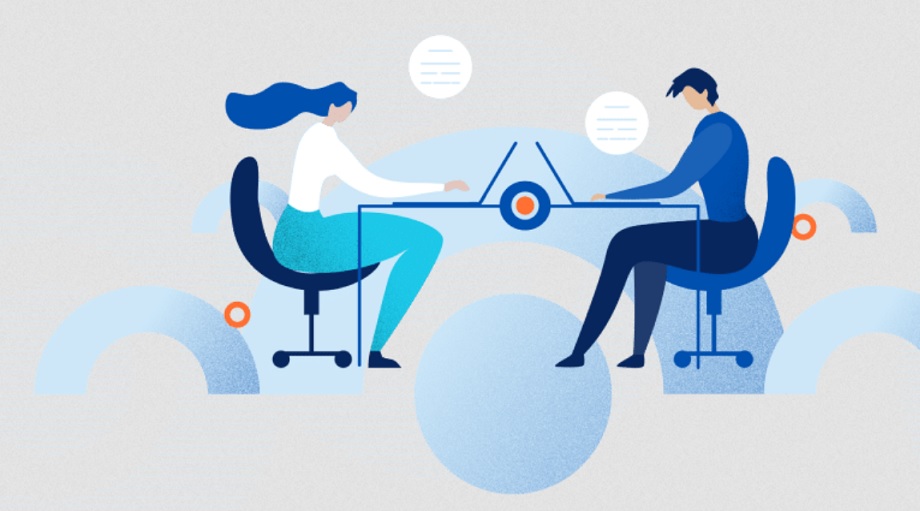 A recent report by Workspot, State of End-User Computing and Remote Work highlights the consequences of the shift to remote and hybrid workstyles and how IT leaders are responding. Most companies have accelerated adoption of cloud solutions to fight on-premises infrastructure and application complexity, affording them more flexibility to respond to rapidly changing business conditions. The report provides insights into three key areas and highlights the steps IT leaders are taking to mitigate risk and future proof their business.
1. Remote work accelerated cloud and SaaS adoption
Because of the flexibility and agility benefits of cloud computing it comes as no surprise that remote work drove increased cloud adoption with 35% of enterprises expanding the scope of their strategies and 47% accelerating timelines in their established strategy. But what has been the result of this acceleration?
With everyone setting up their home offices, one of the biggest concerns among IT and business leaders was productivity. Against the — now — misconception that employees would be easily distracted and simply not work, 71% of leaders now believe remote work increased workforce productivity.
Among the benefits of SaaS and cloud, 65% of respondents highlighted scalability, reduced requirements for on-prem investments, improved business continuity and reliability as top of mind. In particular, Cloud PCs confer these benefits to the business by transforming complicated, outdated physical PCs and virtual desktop infrastructure into an IT "utility" in which desktops are delivered to end users as an always-available cloud service. Cloud PCs offer just-in-time scalability, enabling on-demand compute resources while simplifying IT. End users enjoy outstanding performance wherever they are working, fueling productivity and job satisfaction. Supporting remote work opportunities not only creates a worldwide talent pool, with 76% of responders viewing remote work as "significantly helpful" in recruiting and retaining talent.
2. Support of remote workers creates new security challenges for IT
Along with ensuring their digital strategies are future proofed, companies also need to make sure end user computing is secure. When people worked in an office, the security perimeter was largely contained. Sending people home to work and supporting work-from-anywhere long term means that the security perimeter can include thousands of home offices, hotels, customer job sites and more. Securing endpoints can no longer be a primary strategy.
Indeed, 54% of survey respondents reported that securing user devices outside the corporate firewall is difficult, and 67% reported that this expanded security perimeter requires adopting new tools and strategies. All industries reported that they found securing work environments for remote employees to be more difficult; however, financial services and insurance stakeholders (82%) stated it was the hardest compared to those respondents coming from manufacturing (79%), healthcare (72%), and software (63%).
So, given the responses, how did remote work affect the security infrastructure of organizations? The data indicates that well over half (60%) were able to make the necessary investments to address security concerns around remote work, and 22% of respondents reported that their organization's security actually improved. At the same time, 92% of respondents reported that security budgets would increase, indicating that there is more work to do.
3. DaaS and Cloud-based Desktop Adoption is Growing
Despite an expected increase in IT budgets, only 30% of respondents reported they have all the resources they need to enable remote work. More specifically, 76% of those who relied on Desktop-as-a-Service (DaaS) and other cloud-based virtual desktops viewed them as effective in supporting the transition to remote work. 61% of overall respondents believe DaaS and Cloud PCs will be beneficial for increasing remote work productivity.
Considering the unique scalability, security, flexibility and performance benefits of today's modern Cloud PC solutions, the opportunity for IT decision makers to navigate an uncertain business environment with a transformed end user computing model is promising. It is abundantly clear that remote work is here to stay, and 93% of end user computing stakeholders agree that the cloud is critical to their ability to support it.
With the newfound agility and security that cloud computing brings, IT teams can lead their organizations into the future with confidence.