Why Full-Stack Observability Should Be a Priority This Year
One year ago, the world shifted as a result of the COVID-19 pandemic, sending companies into rapid digital transformation in order to adapt to the "next normal." Technologists were placed at the forefront of sustaining their companies' business, which ultimately put them under a considerable amount of strain as they navigated how to implement and maintain technologies, while facing increased demand from end users.
As we move into another year, technologists are concerned this rise in IT complexity will continue to pose significant challenges. In fact, our 2021 edition of the Agents of Transformation report found that 75 percent of global technologists believe the pandemic created more IT complexity than ever before and they are struggling to manage overwhelming "data noise."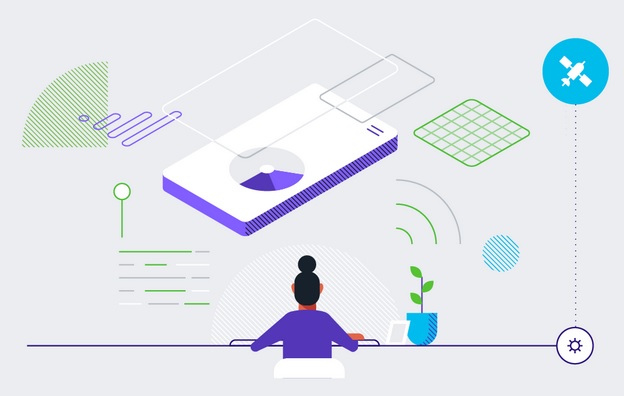 Gaining Visibility into the IT Estate with Full-Stack Observability
After making a quick pivot to increase focus on their digital strategies, companies are now looking for ways to improve efficiency and ensure their organization's long-term success. Notably, full-stack observability has been a common need across the industry — our report uncovered about three quarters of technologists recognize that the inability to connect full-stack observability with business outcomes will be detrimental to their business in 2021.
The benefit of full-stack observability is that it allows IT teams to monitor an entire IT stack, including everything from customer-facing applications to core network and infrastructure. This approach ensures your organization will have full visibility into all your applications, teams and tools, and that you can quickly identify and address performance issues before they negatively impact end users.
But, full-stack observability alone doesn't give your teams everything they need to be successful. They also need to know how all of the data they are now receiving impacts the business. Adding business context enables your team to observe what matters most and prioritize resources accordingly.
Contextualizing IT Performance Insights with Real-Time Business Data
As we saw with the pandemic, when consumer demand is unexpectedly high and requires an instant response, implementing a "quick fix" such as moving all of the company's extra data to the cloud can sometimes be the best, or only, solution at that time. However, without monitoring or automation tools to support these moves, the fix will likely provide only short-term success and eventually put additional pressure on IT teams who are monitoring applications' performances on their own.
As discovered in our report, 76 percent of technologists acknowledge that since they are now experiencing heightened levels of complexity, they can no longer afford to rely on gut instinct with technology performance, they need accurate, real-time data. The lack of support can also lead to a gap in how a company manages its IT insights versus its business insights. To foster long-term success, companies should look into gaining full visibility across the business so any decisions made on the IT side are targeted at improving both the IT team and overall business performance.
The last year presented many new challenges for business and IT teams and showed everyone the importance of being able to quickly and decisively make adjustments to their digital strategy while also being able to identify, understand and resolve bottlenecks before customers are affected. Nearly 96 percent of technologists today recognize the significance of full-stack observability and its direct link to business performance and consider it essential to deliver first-class digital experiences. To support technologists working behind the scenes, companies should implement full-stack observability sooner rather than later to improve customer experiences and overall business performance.