Holiday Season 2016 - Online Retailers Deliver Strong Performance, But Areas for Improvement Remain
"I can't believe you guys weren't prepared for Cyber Monday traffic. Sounds like you lost a lot of money from people who weren't able to check out. Don't advertise such great deals if you can't handle it!"
"You KNEW it was Cyber Monday. I just lost my entire cart full of hundreds of dollars in stuff!"
"If your sales aren't still available tomorrow, you and I might be done!"
These were a few of the comments made by frustrated online shoppers on Cyber Monday. What seems to be a yearly ritual is continuing – online retailers know they're going to get hit with huge traffic, and still, there are site performance (speed, availability) disappointments.
In 2015, it was Neiman-Marcus and Target mobile that stole the infamous spotlight with long outages, preceded by Best Buy in 2014. In 2016, numerous online retailers experienced problems, but it was Macy's that received the biggest black eye. Both Macy's desktop and mobile sites greeted visitors with a "temporary jam" message during the prime online shopping hours of Black Friday, promising them access to the site after a 10-second wait that often actually lasted well over 30 seconds.
Major Internet debacles can render sites slow or unavailable at any time. No one could have foreseen the Dyn DDoS attack in October, which brought down some of the web's biggest names. But the fact remains that poor site performance is increasingly unacceptable, especially during peak sales periods. According to a recent Harris poll of frequent online shoppers, more than three-quarters noted they if they encounter a poorly performing website or mobile site, they will not attempt to shop there again. In addition, more than half said one poor online experience would dissuade them from even going to that same retailer's brick-and-mortar store.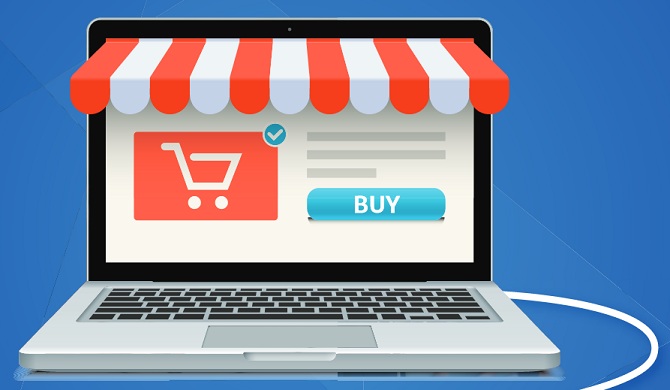 While 2013 to 2015 Black Friday-Cyber Monday weekends saw a few lengthy site outages by big-name retailers, 2016 has proven to be the year of mini-outages and slowdowns. Some were resolved quickly; others more slowly. Here are the key takeaways from this year's holiday season:
Focus on Mobile
Black Friday 2016 was the first day to generate more than a billion dollars in online sales from mobile devices, according to Adobe. The $1.2 billion spent via mobile devices on Black Friday was an increase of 33 percent from 2015. Mobile devices accounted for 36 percent of total online sales for the day, and Walmart reported that mobile traffic comprised more that 70 percent of its Black Friday shopping.
At approximately 10 a.m. EST on Cyber Monday, a third-party advertising tag started causing intermittent slowdowns on the Walmart mobile and desktop homepages. With so much riding on strong mobile performance, this slowdown could have been much more harmful if it had happened on Friday.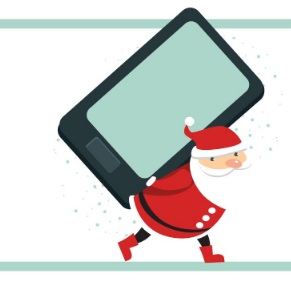 This underscores our major lesson regarding mobile: mobile sites need to be kept as slim and streamlined as possible year-round, but especially during peak traffic periods. The overall performance impact of heavy, feature-rich, third-party service-laden pages can be much more damaging in the mobile realm, where networks are more constrained. This flies in the face of what many marketers are taught to believe, that users want a mobile experience that mimics the desktop experience. When conducting commerce on mobile devices, customers tend to not care about many bells and whistles. They care more about getting into and out of the site and making purchases quickly. When it comes to ensuring happy mobile customers, speed will always trump richness of features.
Deploy External Infrastructure
The same directive to "lighten up" is equally applicable to desktop sites. Marketing teams often blanket sites with excessive images and graphics to promote products or sales. And while big, beautiful images may be appealing to the eye at first glance, if they impede a site's speed or reliability, customers won't be impressed for long. If reducing website content isn't an option, enlisting web acceleration services is the next line of defense.
Content delivery networks (CDNs) are becoming a standard for ecommerce companies. The geographic distance between a site's servers and its customers is often a factor in excessive load time and other performance issues. Deploying a CDN requires minimal setup and can have an amazing impact on the user experience by accelerating load times to customers worldwide. There are many CDN options available.
Another valuable source of support is the cloud. The cloud gives ecommerce companies access to instant scalability on demand, so there's really no excuse anymore for site outages and slowdowns due purely to traffic surges.
Watch Your Third Parties
This is perhaps the most important lesson from this year. Many of the problems online retailers experienced over the holiday weekend were a direct result of third-party technologies used by these sites. When a third-party element stalls or is unavailable, the host site can suffer.
Cases in point – on Black Friday, Williams-Sonoma had ongoing performance issues as a result of problems with Photorank, a customer photo display service that integrates within a retailer's website to help drive conversions. Both the retailer's desktop and mobile sites had load time spikes around 25 seconds – slow by any standards. Walmart experienced several issues throughout the long weekend, including spotty desktop web performance starting in Phoenix then extending to New York City and Denver, all resulting directly from an issue with a Rubicon Project tag. The desktop sites of Lenovo, QVC and Newegg also experienced issues directly attributable to third-party tags on Cyber Monday, with Lenovo's webpage load time spiking to more than 18 seconds in the middle of the day.
While third-party services offer many benefits to sites including faster, easier access to needed services and richer customer experiences, most of these services are not designed for major traffic volumes. So imagine what happens when the sites they service come under heavy volume all at once! This is what makes each and every third-party service a potential point of liability, or even failure.
The number of third-party services deployed on sites should always be kept to a minimum. Those that must be there should be thoroughly vetted in advance – especially if they are going to be used during a heavy traffic period. This means including these services in end-to-end site load tests, and when it comes time for the real event, ecommerce sites must also be able to drill down in real-time to see how all chosen third parties are holding up. This can help a retailer to see when a third-party service's performance is degrading so badly that contingency plans should be enacted, such as eliminating and/or replacing the service, to avoid further troubles.
Conclusion
We live in a world where anything less than exemplary online performance can spell serious trouble. Internet industry giants are setting an extremely high bar and others are following suit. The explosive growth of Google AMP – Google's program that enables mobile site content to load instantaneously – is just one example. And for many shoppers, the retail standard is either Apple or Amazon, typically among the fastest sites.
Consumers' expectations don't abate simply because it's the holiday season and they know online traffic volumes are heavy – on the contrary, they intensify. Overall, online retailers should be commended for delivering strong performance in 2016 in comparison to previous years, but there are still areas for improvement. The retailers that make those improvements will reap the benefits, as online speed and reliability become the most important customer service parameters of the digital age.