Infrastructure Monitoring for Digital Performance Assurance
The requirements to maintain the complete availability and superior performance of your mission-critical workloads is a dynamic process that has never been more challenging. Whether you're an Applications Delivery or Infrastructure manager tasked with integrating projects like enterprise mobility, hybrid cloud, big data or the Internet of Things, your application performance is widely varied.
Today's enterprises are increasingly evolving to a hybrid data center model; however, the reality is that the scale and complexity associated with these hybrid environments can be beyond human comprehension, making end-to-end performance management even more challenging. In an attempt to navigate this complexity, enterprises have historically implemented monitoring tools in a siloed fashion. But while these domain-specific tools focus on the performance of the infrastructure's individual components, they have no context of the application and offer no event correlation to determine the root cause of an issue.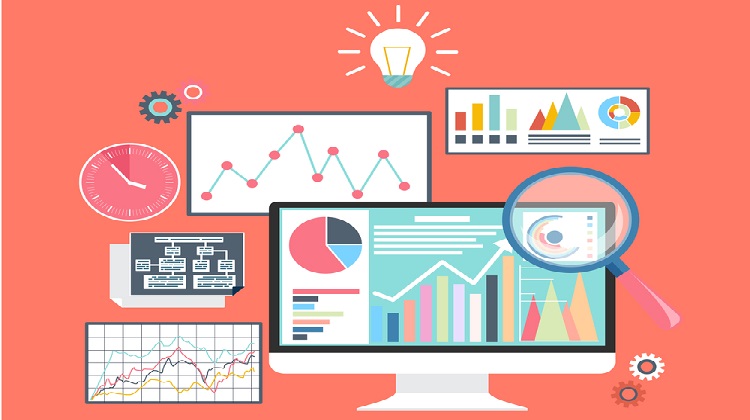 Here are five ways IT teams can measure and guarantee performance-based SLAs in order to increase the value of the infrastructure to the business, and ensure optimal digital performance levels:
1. Understand Infrastructure in the Context of the Application
Shared infrastructure can easily run hundreds or even thousands of applications and other workloads. Every component in the infrastructure can have problems – such as changing usage patterns, "noisy neighbors" and rogue client activity – but the key question is which applications are or will be negatively impacted. Understanding where applications live on the infrastructure at any given time, as well as understanding the relative business value of each application, allows you to proactively re-balance resources in real-time and ensure optimal digital performance levels.
2. Monitoring The I/O Data Path
Monitoring digital performance at the infrastructure level helps proactively identify issues before they become widespread problems or outages. Real-time monitoring of the I/O path – from the virtual server to the storage array – is essential to ensuring digital performance. As enterprises evolve and enhance their hybrid data center infrastructure to keep pace with the rate of innovation, understanding their unique workload I/O DNA is paramount. For mission-critical applications, understanding the performance of each and every transaction is the cornerstone of customer satisfaction and revenue assurance.
3. Know Your Workload Patterns
Related to understanding your workload I/O DNA, it's critical that organizations have comprehensive insight into their workload patterns. There are tools available for enterprises to see and capture workload behavior, and to understand how applications are stressing the underlying infrastructure. By seeing what's happening, correlating issues across all infrastructure components, and applying workload simulation techniques, enterprises can predict, prevent, and remediate digital performance issues.
4. Leverage AI-Based Correlation and Analytics
Artificial intelligence is a fundamental new way to understand infrastructure and application workload behavior. Artificial Intelligence for IT Operations, or AIOps for short, is increasingly being used to enhance IT operations through real-time insight into the meaning behind the data from your hybrid environments. Using pattern matching algorithms, trend analysis, and other techniques, infrastructure managers can use AIOps and real-time monitoring to proactively find potential problems and take action well in advance of users ever being affected. Using an AIOps platform that does not include real-time monitoring just gets you to the scene of the "accident" quickly. AIOps platforms that include real-time infrastructure monitoring can be used to prevent the accident entirely.
5. Incorporate APM and IPM Strategies
Control and visibility are essential to application performance assurance in any environment, and IT organizations must invest in both APM and IPM solutions – and preferably ones that share context and alerts between the two. APM tools, typically only deployed on 10-20% of an organization's applications, keep IT teams informed of application uptime, software errors, transaction speeds, traffic statistics, code bottlenecks, and other key pieces of information. Application-aware IPM complements APM tools by providing visibility into the entire infrastructure and identifying root causes of infrastructure-related problems. Successful companies use these solutions in tandem to ensure digital performance of an organization's most important workloads and to minimize customer impact.
These five techniques help provide visibility across all infrastructure layers – in the context of the application – which enables IT managers to proactively ensure optimum digital performance for their mission-critical apps and services. In an increasingly hybrid world, application performance and cost reduction are become increasingly more important – so it's imperative that IT managers know what their infrastructure is doing, rather than guessing.