IT Now Viewed as Strategic Differentiator During COVID-19
There are few positives that have emerged during the COVID-19 pandemic, but as the spotlight has shined on IT, tech organizations have responded with performances worthy of an award.
Even as the US economy remains tenuous with more than 10 million people out of work, IT budgets have held up remarkably well, thanks in large part to the recognition of the critical role technology plays in the successful launch of products and services.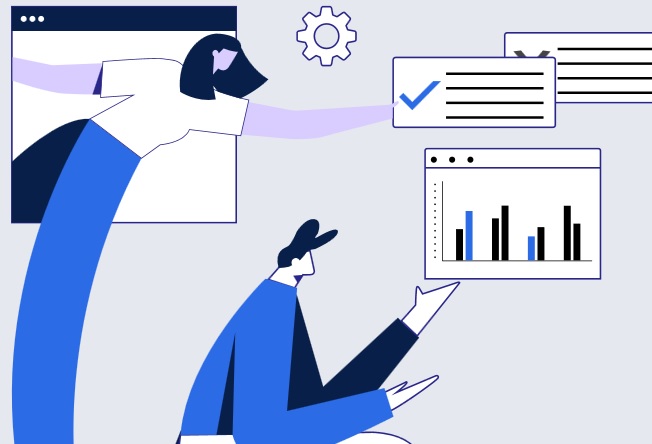 A new survey from IT operations software company OpsRamp finds that 60% of organizations have either significantly or moderately increased their IT budgets in the last several months, and a majority also continue to maintain (or accelerate) digital transformation (DX) plans. Only 22% significantly or moderately reduced their IT spending in the last two quarters, the survey found.
There's more good news for IT: On balance, technology organizations have not had to incur massive layoffs — in fact, most are growing staff and hiring both senior leaders as well as various operational roles, according to the survey, The Change Agents: How IT Operations Teams Are Driving Enterprise Transformation and Value Creation During Uncertain Times.
The October survey of 230 US and UK IT operations leaders delved into their spending plans, tech priorities and hiring plans.
Not surprisingly, the pandemic has made digital touchpoints a critical differentiator for customer interactions while resilient technology infrastructure remains a priority for employees working remotely.
With digital initiatives being deployed in unprecedented timeframes, there's no denying that organizations that fail to invest in technology during an economic slowdown will lose market share to digital-first competitors.
What Is Front and Center for IT Budgets?
In the second and third quarters of 2020, IT leaders have increased funding for technology initiatives involving information security and compliance (59% in October versus 62% in April), remote work and collaboration (55% in October versus 42% in April), and public and multi-cloud infrastructure (50% in October versus 45% in April).
In 2020, performance monitoring tools have played a vital role in pinpointing and addressing gaps in the customer experience area. Specifically, technology leaders used or plan to use these performance monitoring tools to ensure compelling customer and employee experiences:
■ Artificial intelligence for IT operations (57%) solutions help technology practitioners maintain the uptime, reliability, and performance of technology services with contextual, actionable, and predictive insights.
■ Digital experience monitoring (50%) tools put a clear spotlight on business transactions and customer journeys by surfacing end-user interaction insights for complex enterprise services.
■ Network performance monitoring and diagnostics (50%) tools ensure responsive network infrastructure with instrumentation analytics and visualizations for device, flow, and packet-level data.
To keep employees productive and collaborating during the pandemic, IT teams have increased virtual team meetings (58%), upgraded network technology infrastructure (56%) and expanded security investments (56%).
Hiring Remains a Priority
Looking ahead, IT teams plan to hire people who can not only help them stay relevant during the pandemic but also build a proper foundation for growth when the economy eventually recovers in 2021, the survey found.
In the next six months, 49% of technology executives expect to increase headcount by 5% to 10%, while 17% plan to grow their overall staff by 11% to 20%, and 10% of respondents believe they will increase their IT teams by more than 20%, the OpsRamp survey found. Only 13% of IT operations leaders in the US and the UK plan to reduce headcount, while 11% expect not to hire any additional team members in the next two quarters.
Enterprises have either recently hired or are planning to recruit the following positions:
■ Financial analysts (54%) who can help IT teams present a compelling business case for technology investments
■ Senior IT leaders (47%) who can marshal the right resources to successfully execute digital transformation programs
■ Cloud operators (44%) who can shift, monitor, and maintain enterprise workloads on public cloud infrastructure
■ Cloud architects and engineers (37%) to migrate and manage their business-critical services hosted on public clouds
The survey also found that three biggest challenges in transforming the business are business-IT alignment (35% in October versus 41% in April), available technology solutions (22% in October versus 18% in April), and economic uncertainty (17% in October versus 25% in April).
To drive cost optimization across their IT operations portfolios, technology leaders are increasingly using self-service tools (60% in October versus 54% in April). Respondents embraced open source (51% in October versus 50% in April), and reduced technology suppliers (51% in Octobers versus 59% in April).
Tough times are expected to continue, but IT leaders who are both thoughtful in decision-making and take calculated risks to manage uncertainty and deliver new customer value will gain a head start in 2021.
The most successful IT operations leaders today are investing in relevant technology capabilities, staff skills, and organizational processes for the post-pandemic era. Organizations that fail to make these IT investments in this critical phase will lose customer mindshare, fall behind their competition, and slowly become irrelevant in a global economy that is delivering disproportionate returns for digital leaders.