Load Test Reports: Key Performance Metrics to Watch
Today's users want a complete digital experience when dealing with a software product or system. They are not content with the page load speeds or features alone but want the software to perform optimally in an omnichannel environment comprising multiple platforms, browsers, devices, and networks. This calls into question the role of load testing services to check whether the given software under testing can perform optimally when subjected to peak load.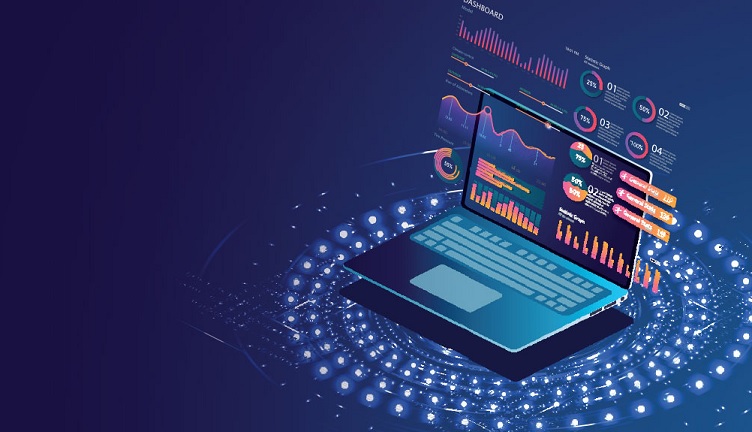 Remember, the performance of any software can pass muster for a few users during routine testing, but can be severely tested when many users, beyond a certain threshold, use it concurrently. There have been numerous instances of software applications facing latency or even downtime when subjected to severe load conditions. The case of an airline's reservation system facing an outage during the holiday season or an eCommerce portal crashing during Black Friday sales readily comes to mind.
Another example could be that of a piece of code containing a query returning an accurate result or even passing functional tests. However, when the query is executed innumerable times, the database may get overloaded, thereby causing the application to crash. The above instances show that any software application or system can work perfectly fine until it runs into a situation like a holiday season or Black Friday.
So, a performance center of excellence should be integrated into the build cycle to identify (and fix) issues before they reach production. The tools used therein would provide a visualization of performance indicators, namely, error rates, response times, and others. Besides, the tools generate statistical data, offering insights into metrics such as averages, outliers, and others. The benefits of performance testing should not be missed by enterprises:
■ Cost-effective as automation can execute repeatable tests without the need for expensive hardware.
■ Flexible and efficient if testing is done in the cloud using tools through various APIs.
■ Collaborative as the test team operating from various locations can get a singular view of cloud-based test automation in progress.
■ Fast with quick setup, shorter test cycles, and deployment.
■ Transparent with every member of the test team in the know of things.
Any application performance test can analyze success factors such as throughput, response times, and potential errors. It helps to increase the network capacity and decrease the connection speed. The key performance indicators may include revenue growth, client retention rate, revenue per client, customer satisfaction, and profit margin. The performance metrics to watch out for while setting up a performance testing strategy include response times, requests per second, concurrent users, throughput, and others. Let us understand this in detail.
Key Performance Metrics to Watch Out for in Load Testing Reports
The success of any performance load testing can be gauged from certain key performance metrics as described below.
Response metrics: It comprises metrics such as the average response time, peak response time, and error rates.
■ Average response time happens to be the most precise measurement of the real user experience and calculates the average time passed between a client's initial request and the server's response (the last byte). This performance testing approach includes the delivery of CSS, HTML, images, JavaScript, and other resources.
■ Peak response time focuses on the peak cycle rather than the average while calculating the response cycle.
■ Error rates calculate the percentage of requests with issues as compared to the total number of requests. This means that these rates should be at their lowest should there be an optimized user experience.
Volume metrics: They comprise metrics such as concurrent users, requests per second, and throughput, as explained below.
■ Concurrent users calculate the number of virtual users active at any given point in time. Here, each user can create a high volume of requests.
■ Requests per second deal with the number of requests users send to the server each second. These requests may be for JavaScript files, HTML pages, XML documents, images, CSS style sheets, and others.
■ Throughput relates to the bandwidth that is consumed during the execution of application or web services performance testing. It is typically measured in kilobytes per second.
Conclusion
Load testing services play an important role in the SDLC like functional testing. Incorporating these can help businesses avoid downtime or latency, especially when the application or system is subjected to peak load situations. By measuring the above-mentioned performance metrics, the suitability of the application in the market can be understood.