How Fast is Fast Enough? Consumers Expect Mobile Apps to Launch in 3 Seconds or Less
Mobile app performance is still a significant issue. The Effect of Mobile Network Performance on Mobile App Users, a study conducted by PacketZoom, showed that 66% of consumers say reliable mobile app performance is "very important" — second only to mobile app security.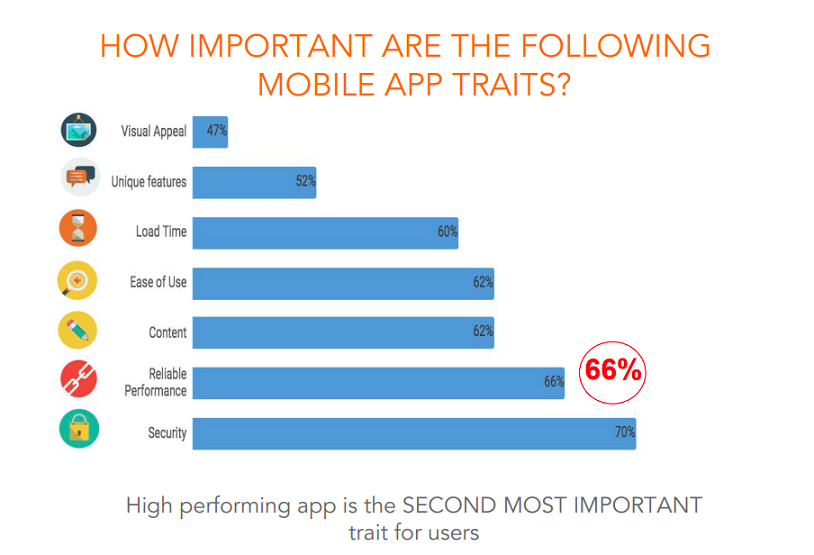 The majority of users (71%) in the study expect apps to load within three seconds and 63% abandon an app that takes more than five seconds to load.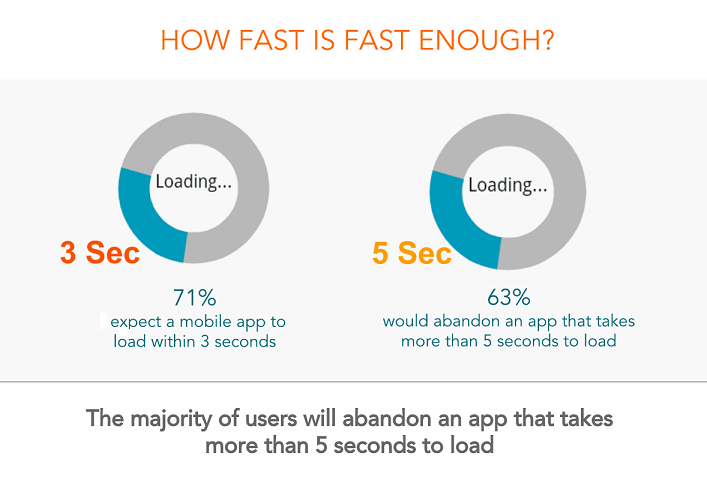 The study also found direct correlation between mobile app performance and the brand perception. Consumers express impatience and frustration when it comes to poor performing mobile apps.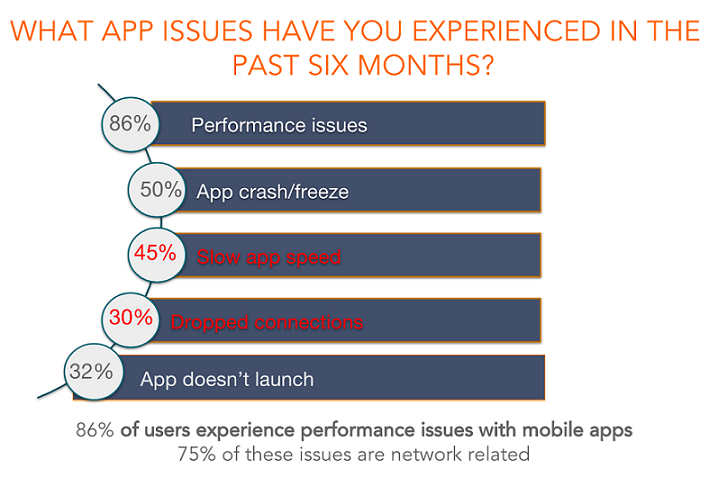 Other Study Highlights:
■ Most users (67%) spend time on their mobile apps while at home using wifi networks, yet 86% of users reported some mobile app performance issues in the past six months.
■ When using a poor performing mobile app: 44% of users would close the app, 34% would be less likely to use the app again and 32% would uninstall the app altogether.
■ 55% of users are likely to use a fast and reliable mobile app again; 33% are likely to use it longer (i.e., spend more time on the app) and 29% would prefer it over a competitive app.
Methdology: The study included over 2,000 mobile app users in partnership with mobile ad platform Tapjoy.