Global enterprise WAN traffic is growing about 200% annually, according to the 2017 State of the WAN Report from Aryaka.
"Understanding the state of the WAN – and the impacts that global network traffic has on business strategy – gives IT leaders the ability to partner with their C-suite to enhance business execution," said Shawn Farshchi, Aryaka's President and CEO. "With nearly 50% of all global enterprise traffic now comprising cloud and SaaS, and legacy technologies, like MPLS, failing to address this trend, the ability to address the needs of the business translates into better business execution and competitive advantage."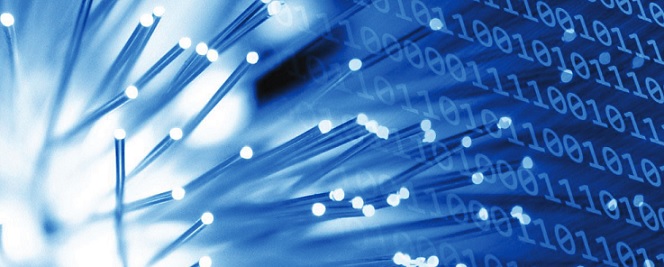 Other key insights from the study include:
.
■ Among all regions, Asia-Pacific saw the biggest spike in WAN traffic (248%) in 2016, suggesting that companies in this region are rapidly adopting cloud technology and transforming their businesses to compete in a digital world. In addition, the use of 100 Mbps links in China rose dramatically in 2016, from 6% of links the previous year to 25% of links this year. This shows the power and growth of the Chinese economy overall as it closes the gap with Western countries in terms of demand for high-speed connectivity.
■ By industry, the Manufacturing vertical saw a massive 440% increase in WAN traffic last year. Other verticals at the cutting edge of innovation include the Software and Internet sector, which grew network traffic by 526%, as well as the Real Estate, Energy and Utilities, and Travel industries, whose WAN traffic grew by around 200%.
■ HTTP and HTTPS together now make up close to 50% of all WAN traffic. Previously, the majority of WAN traffic was of the client-server variety, with traffic moving to and from the data center. But the increased adoption of cloud services has greatly driven up the amount of Internet traffic within the enterprise.
■ Internet bandwidths and quality are increasing at the WAN edge and over short distances. However, the hand-off between ISPs over the Internet or IP-VPN is getting worse, affecting the performance of business-critical applications, such as ERP or hosted voice and video. For data and applications being transferred over long distances, the middle mile remains unreliable and is riddled with latency, packet loss, and jitter – suggesting that the Internet is not the new enterprise network, as others have suggested.
About the Report: Aryaka aggregated and analyzed enterprise WAN traffic over the past four years to identify trends and challenges in application performance, WAN reliability, and bandwidth access between specific geographies and in different industries. With data aggregated from over 5000 sites in 63 countries, this report gives a detailed look into the current state of WAN infrastructure and its impact on global business.