Steps Every Business Must Take to Digitize and Survive
In 2020, our society is undergoing massive upheaval and businesses are being forced to adapt on the fly. During this period of crisis, the companies that make the necessary adjustments the quickest will succeed. We're already seeing it happen in the accelerated push toward digitization, as companies that smoothly digitize their customer experiences move forward and those that don't get left behind.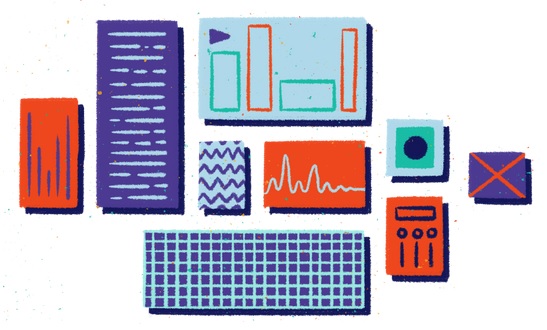 Of course, digitization is not new, but rather an evergreen topic of discussion at board and executive-level meetings. What is new, however, is the speed at which the gap between the digital haves and have-nots is widening amid the COVID-19 crisis.
The global pandemic has magnified the urgency of digitization, and it has exposed the businesses that are still struggling to manage even the most basic of digital interactions with their customers and employees. Organizations everywhere are under enormous pressure to accelerate digital transformation, expand cloud services and do whatever else it takes to stay connected with customers and workers.
What's striking, however, is that only 39% of IT professionals have a high level of confidence in their organization's ability to seamlessly deliver digital services in the midst of a crisis, according to a new survey we conducted here at LogicMonitor.
I've experienced this disconnect firsthand in my interactions with a number of businesses. For instance, I recently bought a house overseas and the real estate agent wanted to fax me the closing documents. When I told the agent I didn't have a fax machine (who has a fax machine anymore?), he offered to mail them to me so I could sign and send back to him. Who knows how long that would have taken? Fax machines are a relic of the past when services like DocuSign exist, which digitize transactions like these for an expedited and much better customer experience.
The reality is that there are millions of companies today that have not yet created digital experiences for their customers and, as a result, are still mired in manual processes that hamper the customer experience and put the entire business at risk. Here are just a few things every business can do to digitize operations and ultimately stay relevant in the market.
Create a Strategic Plan for Digitizing the Customer and Employee Experience
Start by putting together a game plan and identifying the processes within your business that can be digitized.
If you're a real estate agent, for example, how can you digitize the process of buying or selling a house?
If you're a medical office, how can you better deliver remote care?
If you're a government office, instead of relying on in-person services and paper forms, how can you deliver information and services to your customers quickly while they remain within the comfort of their own homes?
Basically, any service you offer that can be digitized and moved to the cloud should be digitized and moved to the cloud. Especially these days, when a limited number of employees are going into the office and on-premises technologies are likely collecting dust.
The good news is that many businesses are now getting the message and making the appropriate adjustments. Our survey found that organizations are increasingly embracing the cloud, with 87% of IT leaders stating that the COVID-19 pandemic and the need to work remotely has accelerated their cloud migrations.
Embrace Intelligent Automation
Of course, issues with digital experiences will invariably arise. When they do, companies need to have the visibility and capability to quickly identify the root of the problem and fix it. These days, companies are aggressively investing in artificial intelligence (AI) and other next-generation technologies to identify and resolve technical issues effectively and automatically, with minimal human intervention.
That's probably why IT leaders progressively believe that greater automation is the key to maintaining business continuity in the face of a crisis. According to our survey, 74% of IT leaders employ intelligent systems like AI and machine learning to provide insight into their IT infrastructure. Additionally, 93% say automation is essential because it allows their IT teams to focus on strategic initiatives and operate more effectively — all of which are critical in a time of crisis.
Specifically, AI can serve as an early-warning system, automatically piecing together patterns and trends to detect red flags and nip any emerging issues in the bud. A monitoring system powered by AI can help prevent outages, save time and money, provide greater insight into user behavior, and deliver the digital experiences customers expect.
No business today is complete without a digitization strategy. The bottom line is that every business must learn to ride the wave of digital change or risk being swept away by it.