Most Large Tech Companies Plan to Leverage 5G
Rapid 5G adoption is spreading across the globe, with 96 percent of large technology companies planning to leverage 5G and 83 percent planning to have 5G solutions deployed within the next 24 months, according to a new survey, commissioned by Ixia and conducted by Dimensional Research.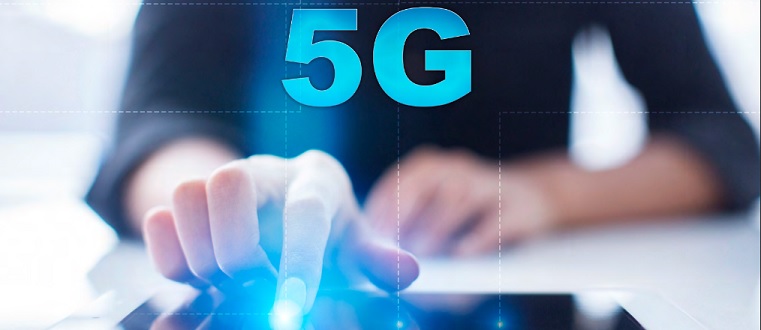 Nearly every company surveyed plans to adopt 5G, with two out of three respondents evaluating 5G over the next year.
Over a third (34 percent) of the organizations plan to release 5G technologies over the next 12 months if they have not done so yet.
More survey findings include:
■ 67 percent of organizations have evaluated or will evaluate 5G technologies in the next 12 months.
■ 13 percent of respondents have already deployed 5G networks, while 34 percent will be publicly releasing 5G solutions in the next 12 months.
■ Top three drivers for 5G adoption are: flexible and scalable network (59 percent), customer demand (55 percent) and market leadership (46 percent).
■ Top three industries driving the need for 5G technology include: telecom, tech, and financial services.
■ Key barriers for 5G adoption include: lack of standards, expertise, and resources
The survey also revealed why organizations want 5G. They are seeking speed, flexibility, and reliability resulting from 5G advancements. Over 45 percent of organizations are driven by first-to-market pressures to secure and satisfy customers, but they state that a lack of resources, expertise, and standards are hindering their developments, leading to nearly half of those surveyed to state they are not ready.
"Many industry analysts talk about 5G as if it is far in the future, but this study shows what we are seeing within Ixia, that 5G rollout and adoption is ramping much quicker than predictions," said Kalyan Sundhar, VP, Mobility and Virtualization Products at Ixia. "5G testing tools can help organizations make 5G a success even before all of the standards are finalized. Developers can ensure their networks and applications are ready to take advantage of the speed and increased device connectivity promised by 5G."
Methodology: Dimensional Research polled nearly 300 senior level executives at enterprises and service providers worldwide with over 1,000 employees about their 5G technology adoption plans.