Today's IT Challenges Identified - and Solved by AIOps
The pandemic has spurred organizations to rapidly shift away from traditional in-house IT infrastructures to modern and agile IT systems that support enterprise-wide digital transformation efforts, such as cloud migration and automation enablement. These digital transformation initiatives have been critical to business continuity in the midst of an unprecedented global market upset that came in the form of COVID-19.
Along with the shift to modern and agile IT systems comes an increase in the volume of data created by various digital systems and solutions. Traditional IT management solutions that involve manual efforts for tedious and repeatable processes cannot keep up with the pace of these rapid changes and leaves IT teams facing challenges surrounding infrastructure complexities, long delays in isolating and resolving IT faults, and inconsistent and variable quality of operations.
AI-driven software can help to overcome these challenges by acting as an intelligence tool to assess enterprise system behavior and detect anomalies, resolve IT incidents and even prescribe and proactively take action to prevent the disruption of IT operations.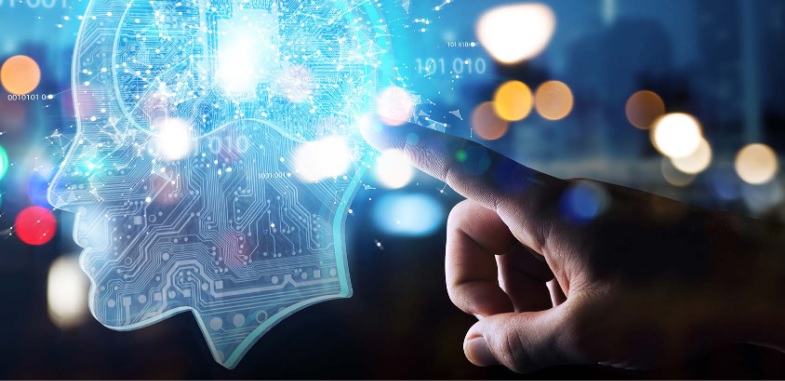 Below are the findings from the recent Autonomous Enterprise Survey that uncovered trends around the ongoing adoption of artificial intelligence (AI) for IT operations (AIOps) and the technology's benefits to business users.
Today's IT Operational Challenges
To better understand the business and departmental need for AIOps, let's look at the top IT operational challenges organizations face today. The primary challenge organizational IT reported is dealing with too many routine and redundant tasks, with 82% reporting this as their top IT problem. The next biggest challenges were a lack of capabilities to proactively detect and correct system issues, and a need for flexibility to scale with business needs — with 64% of respondents claiming each of these challenges.
The benefits AIOps delivers to businesses perfectly address these current IT challenges. Well-built AIOps solutions leverage advanced AI-based reasoning to detect and correct system issues automatically — simultaneously reducing manual effort spent on managing IT operations by up to 60%. Many businesses recognize these benefits, with 82% reporting that AIOps is necessary for future growth and transformation of businesses.
Qualitative survey responses explained the thought process behind this prioritization of AIOps solutions. The complexity of hybrid and multi-cloud infrastructures, increasing transactional volumes and the criticality of online business systems make it impossible for traditional IT systems to manage every application and infrastructure without automation. The overwhelming amount of data in today's business operations is simply too much for manual analysis.
In addition, the insights provided by AIOps mean the performance of various tasks and decisions can be greatly improved while reducing the manual effort needed to conduct routine tasks — so IT teams can focus on more business-critical tasks that require their immediate attention.
Key Business Drivers for AIOps
There are multiple benefits to AIOps solutions that have significant impacts on an organization's ability to increase revenue and better plan for the future. 91% of organizations identified the removal of manual processes as the most critical benefit, with improved agility and reliability coming in second at 82%. However, AIOps can also support the need to build predictability and resolve problems faster, with 73% identifying this as another key business benefit.
Thanks to AIOps, organizations can adapt to changes fast, and evolve innovative processes that enable sustained growth
The ability to automate rote processes and increase reliability, as well as the ability to better plan for the future are critical to business leaders today, according to a recent PwC survey. Organizations want to give their leadership the confidence that they can remain efficient while withstanding stresses and disruptions. An agile IT operation, supported by AIOps, is an efficient vehicle to achieving resilience in today's constantly evolving, fast-paced business environment. Thanks to AIOps, organizations can adapt to changes fast, and evolve innovative processes that enable sustained growth.
The Obstacles in the Way of AIOps Deployment
With the challenges and benefits of AIOps well addressed and understood, why aren't all companies currently investing in AIOps initiatives?
There are several barriers to adoption, but the biggest obstacle highlighted by 73% of respondents is a lack of experience with intelligent IT solutions.
While this is to be expected for new technologies such as AIOps, as they are still evolving and nascent, organizations should not let it stop them from exploring the possibilities of AIOps further.
In addition, a lack of staffing/talent with appropriate technological skills was identified as a barrier to AIOps adoption by 45% of organizations. That said, digital transformation initiatives happen from the top down. Securing the sponsorship of company leaders is critical to any organizational change, and 55% of organizations claim they lack executive support for, or a strategic approach to, AIOps deployment.
The survey clearly identifies a need for companies to incorporate AIOps, or at the very least intelligent automation, into their organizational culture and strategy to meet the business goals of today's environments as they compound in complexity. AIOps offers a scalable solution to resolve current enterprise IT challenges by automatically detecting, resolving and preventing IT issues. Ultimately, AIOps helps to minimize revenue risk and improve business agility by ensuring zero downtime of critical applications.
However, to properly leverage the full advantages of AIOps, both IT and executive leadership teams must sync their knowledge and understanding of AIOps tools and technology, or risk falling behind their competition.