Top Observability Concerns in 2022
Faced with a growing number of challenges as the pandemic continues to disrupt the normal course of business, while also accelerating digital transformation, managed service providers (MSPs) are under pressure from global enterprise customers to deliver despite outages, cyberattacks, employee attrition, and lack of resources, according to The Next-Gen Managed Service Provider, a report from LogicMonitor.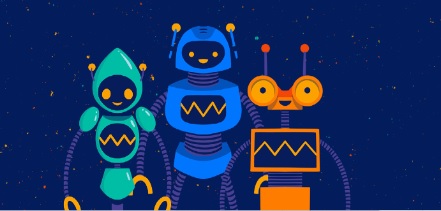 Many enterprises (55 percent) are spending more money with their MSPs today compared to previous years as they migrate to the cloud (36 percent), undergo digital transformation (35 percent), and focus on managing cybersecurity threats (34 percent).
By adopting full-stack observability platforms that feature widespread automation and AIOps capabilities, companies can boost productivity
"Many businesses continue to face considerable challenges due to the ongoing pandemic. MSPs are often the tip of the spear in dealing with IT and industry disruptions," said Michael Tarbet, VP, Global Head of MSPs at LogicMonitor. "As our new research shows, MSPs, alongside global enterprises and other technology companies, are struggling to ensure uptime and operate efficiently while being short staffed. By adopting full-stack observability platforms that feature widespread automation and AIOps capabilities, companies can boost productivity while bringing valuable technical and business insights to the table to help teams avoid disruptive business outages, collaborate more and innovate faster."
Overcoming Workforce Challenges and IT Outages
With forces like The Great Resignation causing labor shortages across every industry, and rising ransomware attacks, MSPs are challenged to provide support to enterprise customers while also maintaining their own stacks.
MSPs continue to experience high numbers of outages themselves while simultaneously trying to help customers modernize, move to the cloud, support remote workforces and decrease IT downtime.
■ 88 percent of MSPs have experienced a brownout or outage in the past year, averaging one per month.
■ More than half (55 percent) of MSPs have experienced significant employee turnover in the last 12 months.
■ Once an engineer resigns, their job is empty for an average of 5 months from the job posting to a new hire's first day of work.
■ Global MSP leaders estimate engineers spend 39 percent of their time on routine and manual tasks.
■ MSPs are increasingly investing in retaining their top talent, especially through offering flexible work hours (45%), increasing base salaries (41%) and offering up remote or hybrid work models (40%).
■ Businesses are investing more in IT training (52 percent), cloud (42 percent), network (37 percent), and security compliance (36 percent).
■ Top enterprise IT needs for MSPs include 24/7 IT monitoring support (29 percent), support for remote work (24 percent), and decreased IT downtime (24 percent).
■ The majority of global MSPs expect most of their end customers to be fully in the cloud within the next five years.
Based on LogicMonitor's research results, MSPs have identified a focus on automation, AIOps, and other modern technologies as imperative to limit risk and future-proof their businesses.
Making the Case for Automation
Growing MSPs that want to lead the market are investing in solutions that will empower engineers and free them from rote tasks that impede scalability. Many are turning to cloud initiatives, AIOps, and automation to address both immediate and long-term concerns:
■ 95 percent of MSP leaders believe automating their processes is necessary in order to gain the time to focus on innovation and strategic goals.
■ MSP leaders estimate an average of 39 percent of their manual processes have been automated - yet another 41 percent could still be automated.
■ The top benefits of automating tasks, according to IT leaders, include improved time efficiency (42 percent), reduced errors (34 percent), and increased profits (33 percent).
Methodology: The study surveyed 600 MSP leaders in 9 global markets across North America, EMEA, and APAC to understand the state of MSPs in 2022 and beyond.