Visibility is Key to Solving Digital Performance Gap
There's no doubt that digital innovations are transforming industries, and business leaders are left with little or no choice – either embrace digital processes or suffer the consequences and get left behind.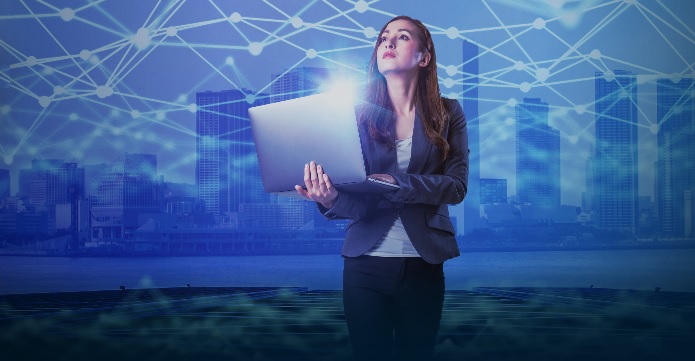 This is something Riverbed's new Digital Performance Report fielded among 1,000 global business decision makers (BDMs) emphasizes. The report found that almost all BDMs were in agreement that implementing a digital strategy, maximizing the performance of that digital strategy, and doing so quickly, is critical to the future success of their businesses. Additionally, more than 9 in 10 respondents agreed that a successful digital experience is even more critical to a company's bottom line than it was three years ago.
Additionally, nearly all (99 percent) of the respondents recognized the clear benefits of implementing a digital approach, and believed that a performance improvement of their own companies' digital tools would increase customer experiences and satisfaction (53 percent), increase revenue and profitability (49 percent), increase market agility (49 percent) and increase employee productivity (49 percent).
However, while the resulting rush to deploy digital performance strategies will drive organizations to adopt fresh and inventive products and services, a substantial gap in the performance of digital services exists. In fact, 80 percent of business leaders reported that critical digital services are failing at least a few times per month, leading to less than optimal employee productivity and end user experiences.
Furthermore, 95 percent of these same BDMs named specific challenges that were compromising digital performance and preventing them from executing on a digital strategy. Budget constraint issues topped the list of cited obstacles (51 percent) with rigid legacy infrastructure (45 percent) and lack of full visibility across the digital end-user experience (40 percent) filling out the reasons behind a subpar digital performance. While the challenges are real – so are the risks that come with ignoring digital completely.
Regardless of industry, the performance of digital services and tools is absolutely critical to providing a seamless end user experience and ensuring overall business success, and BDMs recognize this urgency. More than two-thirds of respondents believe IT-related issues with a critical digital service or application should be resolved within an hour, with 18 percent believing such issues should be resolved within minutes.
So how can users maximize performance? Business leaders need visibility to measure the actual digital experience of end users – if you can't measure it, you can't manage it. By having the right visibility across the network, apps and actual user experience, organizations can better understand user engagement and the overall success levels of their digital initiatives. Business leaders must also ensure that they have a modern IT architecture to support and capitalize on new digital technologies.
Ninety-nine percent of BDMs say that visibility across the digital experience is critical to measure and manage it successfully, while 98 percent believe that a modern, next generation infrastructure that delivers greater agility is important to improving digital performance.
What's next for organizations making the shift to digital? The time to act is now, as 77 percent of BDMs believe it's critical for their companies to invest in an improved digital experience for users or customers within the next 12 months, and approximately 95 percent said that those who don't act in the next 12 months will face negative business consequences.
Organizations currently embarking on their digital transformation journey and those that have already implemented a digital approach are already realizing the benefits of new and emerging technologies. Those who want to keep us and retain their position in the market, must act now.