How do you ensure your journey to automated IT Ops is streamlined and effective, and not just a buzzword? The Road to Automation in IT Operations - Part 1 covered golden rules #1 and #2. Part 2 starts with #3.
3. Define and simplify processes - more intelligence, fewer steps
Similar to the previous point, simply automating complicated or bad processes can lead to more complication and overhead. To avoid this unfortunate outcome, you need to begin by identifying the simplest route between your available input and the goal output, free from the baggage of past decisions and tradeoffs. This fresh assessment will direct exactly what your automation will be doing for you in the future. It is here also that all the work you've done in the previous two steps — standardizing and reducing complexity — really pays off, since it allows you to simplify your processes even more.
By defining the processes that are important to your IT Ops team or workflows, you can make sure that they are simple, efficient and robust. Questions to ask yourself as you do this include:
Is this process actually making work easier and more efficient, or is it causing more problems than it solves?
Is there a step along the way that is taking too long?
What can we do to clear any bottlenecks?
Is there any part of our processes that is being unnecessarily duplicated and can be eliminated (as in the diagram below)?
What intelligence can we put up front, to minimize the number of follow-up steps required?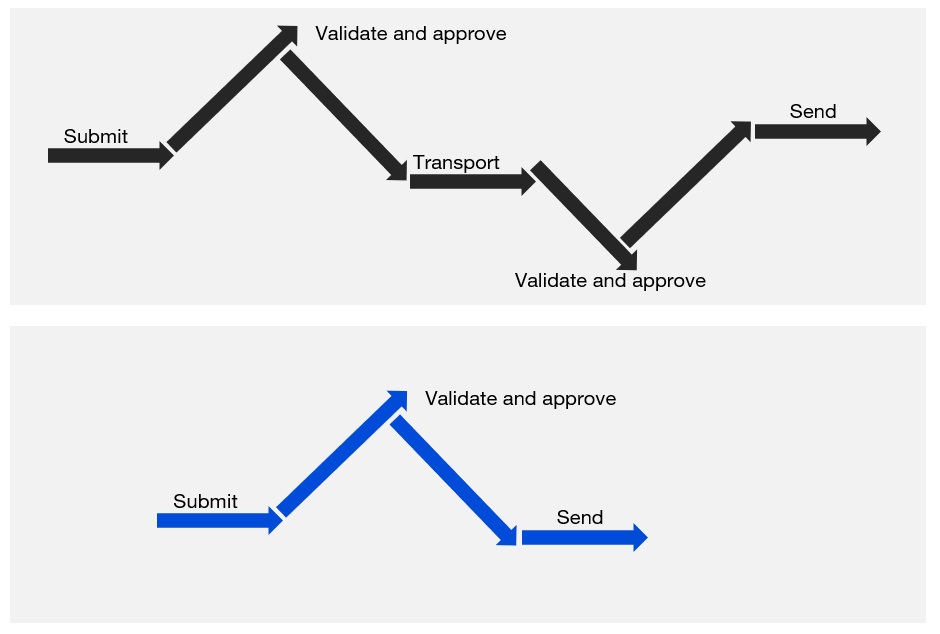 This stage is absolutely critical because, as automation scales up our operations, it doesn't just multiply what we have been doing well with our manual processes; it also multiplies any problems, glitches or defects. So, it's best to head them off at the pass.
4. Automate wisely - choose the tools that best fit your needs
Our last guiding principle concerns automation itself. This is where we realize the true value of the previous three principles — in short, it's where the magic happens. So, take your time to wisely select the tools you use to implement your automation.
As much as we try to keep everything simple, IT environments will alway remain noisy, complex and fast moving. The key to developing resilient automation is to implement technologies that enable us to deal with these inevitabilities as best we can — and it is here that AIOps shines.
Understand what goals you aim to achieve with your automation — and ask what the AIOps platforms you are considering can do for you from that perspective:
Can they help you with your naming conventions?
Are they suited to working both on-prem and in the cloud?
Can they easily integrate with your existing tools?
Will their communication capabilities adequately support the processes you are aiming to put in place?
Can they add the information to alerts through enrichment?
Do their AI and ML provide you with adequate flexibility and transparency to implement your tribal knowledge?
These and other questions are important to make sure you are properly equipped as you begin your automation journey. And, if you've done a good job in instrumenting, you'll get actionable data from the automated process as it runs, and over time you'll identify areas for your team to further improve and simplify its flow.
Automation is the future of IT Ops, and not just because it makes your IT Ops workflows and teams more efficient. By taking care of mundane, repetitive tasks, it also elevates the human role, freeing up staff to do the more interesting, innovative parts of their job that can really drive your business forward. Following these four guiding principles, will help you safely navigate your automation process.
We invite you to watch our webinar with Waste Management to learn more.