Financial Services Held Back by Soaring IT Complexity - Part 1
The COVID-19 pandemic broke established barriers to digital transformation in the financial services sector. Planning and budgetary constraints, integration challenges, executive sponsorship and many other traditional stumbling blocks have been blown away by the sheer necessity to push through innovation in response to the pandemic.
Recent AppDynamics research, Agents of Transformation 2021: The Rise of Full-Stack Observability, found that the speed of implementation for digital transformation programs in financial services has increased by three times over the past year, compared to pre-pandemic levels. This is particularly concerning since the financial services sector has historically led the way with digitization and been particularly innovative in the digital experiences it offers customers.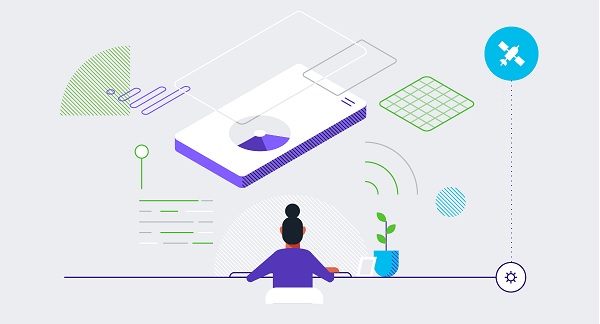 Pandemic-related restrictions and digital transformation have led to a surge in the number of people using online banking and financial services, many for the first time. In response, financial institutions have had to pivot their strategies for a digital-only approach. They've also had to enable large sections (and in some cases all) of their workforces to operate remotely.
In order to achieve this, financial institutions have prioritized and invested in digital transformation on a scale and at a speed never seen before. And, in many cases, technologists are still getting left behind even though the dependencies on technologists have never been greater.
Financial Institutions Surge Towards Cloud-First Strategy
Throughout the pandemic, we saw staggering levels of digital transformation across the financial services sector, in payments, cryptocurrency, foreign exchange, banking and insurance. And it's not just the nimble, evergreen fintechs that are leading the way; many of the most innovative, intuitive digital services and applications are coming from the established, global retail banks.
Much of this innovation at the top end of the market has been driven by an acceleration of cloud computing programs as big banks have significantly ramped up their use of cloud.
One contributing factor from the last 18 months is the massive improvement in the security of public cloud services. We're now seeing major banks and insurance companies becoming far more confident about putting their infrastructure into public clouds, in a way that they might not have prior to the pandemic.
Most financial institutions have now fully embraced a hybrid cloud or multi-cloud model in tandem with their on-premise infrastructures.
Cloud Ramp-Up Leads to Soaring Complexity in the IT Department
The trouble is this shift to the cloud has left many IT departments struggling to manage and optimize health and performance up and down the IT stack. Aside from losing visibility where their application data is hosted, they're also unable to monitor inside and outside of the applications, and technologists are powerless to respond to third-party connectivity issues. This is particularly true when it comes to microservices-based applications requiring observability into the services and underlying infrastructure for large, managed Kubernetes environments running on public clouds.
Our research found that 70% of technologists in the financial services sector are still relying on multiple, disconnected monitoring solutions. This means they don't have a single, unified view on IT performance across the full stack and can't identify issues early so they can be fixed before they impact end users. They're being overwhelmed by complexity and data noise and have no way of identifying what really matters.
Most technologists don't have this unified view on health and performance and so they have no way of knowing how technology decisions and actions are impacting end users. They're being forced to take a "best guess" approach, relying on gut feeling rather than hard data. Lacking the proper tools perpetuates the siloed based environments where technologists only see their slice of the application topology.
Linking IT Performance to Business Outcomes is Essential to Overcome Complexity
Beyond having unified visibility across the IT estate, many technologists in financial institutions are now also looking for a better understanding of how technology issues affect customers and the business. They want a business lens on performance issues so they have the right level of insight to make decisions and prioritize actions based on real-world impact.
Significantly, almost all technologists (96%) across financial services believe that this correlation of IT performance with business real-time data, is now important to drive innovation and deliver faultless digital experiences for end users. By setting the goal of a business outcome, all the teams involved have a clear picture of what their impact is, helping reduce the historically siloed approach.
Start with: Financial Services Held Back by Soaring IT Complexity - Part 2