Mobile Workforce Drives Greater Need for Visibility
The biggest cause of frustration when addressing workforce productivity issues is determining the source of a performance issue, according to Aternity's 2016 Business Transformation & User Experience Trends Survey.
Additionally, survey respondents said up to 90 percent of the time spent addressing an end user's complaint is consumed trying to figure out what the issue is rather than solving it or preventing it.
More than 200 C-level executives, IT directors and IT managers shared their insights about what they believe are the driving forces behind current business transformation initiatives.
Here are four more of the top survey findings:
1. More than 95 percent of respondents said End User Computing and IT convergence are driving the need for better end user (workforce) visibility, followed closely by mobile and cloud management.
2. 62 percent said enabling a mobile workforce in 2016 is a business critical initiative, compounding the need for greater workforce visibility. See infographic below demonstrating the impact IT convergence has on the end user.
3. The primary factor driving the need to improve visibility within an organization is to gain a holistic view of the customer experience.
4. The majority of survey respondents said if they could improve their current monitoring toolset in 2016, they would opt to improve their EUEM capabilities.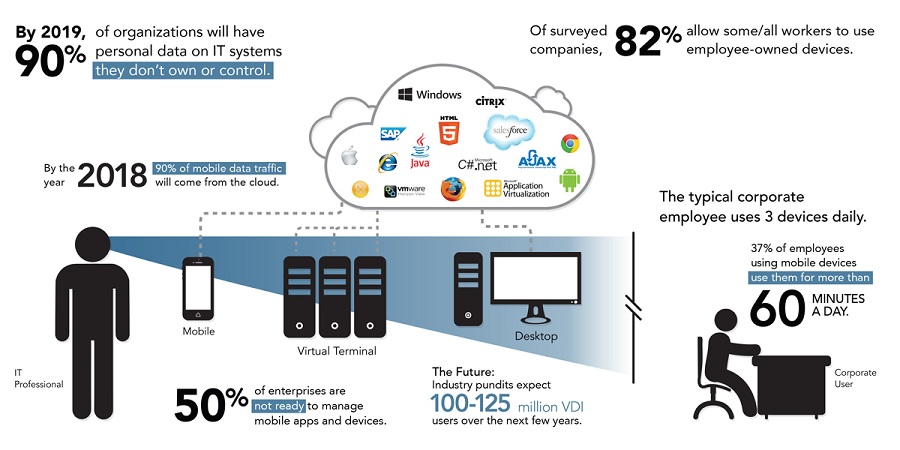 Donna Parent is Vice President, Marketing at Aternity.