Retailers Require New Cloud-Based Technology to Stay Competitive
Nearly half of IT decision makers surveyed from the retail sector in the United States, Australia and Germany say their company will need to adopt new technology in the next three years to evolve and stay competitive, according to the .
In addition, 98% say cloud-based solutions are critical to transforming the digital retail experience. Although applications to track inventory top the list as the most important technology to keep up with customer demand, 46% note their company doesn't currently use such apps – calling for immediate adoption of cloud-based technology to thrive.
This study reveals that the ability for brick and mortar retailers to thrive rests on leveraging new cloud-based technology to deliver a superior customer experience and to stay successful. Handling the complexities that come with this evolution entirely depend on next-generation infrastructure and management technology to align their physical store presence and digital capabilities for success.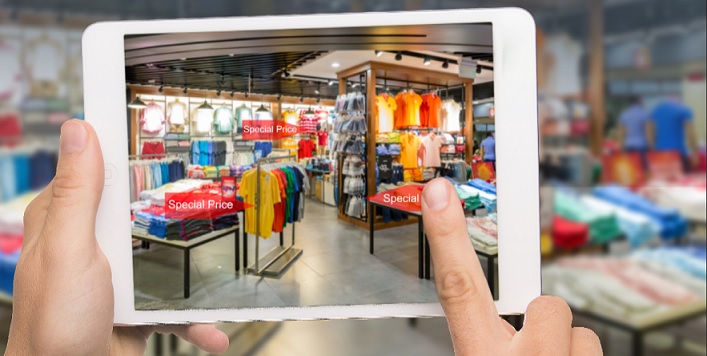 New Technologies Needed to Fill Gap Between Reality and Success
Retailers today are experiencing a gap in where they want to be and where they currently are. Even though there is recognition that retail applications supporting in-store staff are of utmost importance, 46% claim their companies do not currently have applications in place.
Further, 58% of retailer decision makers do not have mobile point of sale technology in place for staff to do customer transactions, making the purchase process a severe pain point.
For customer-facing technologies, this gap is even more pronounced where virtual assistants are lacking in 74% of retailers and 67% don't offer push notifications to notify customers of recommendations or sales while they're in the store. Retailers have an incredible amount of ground to make up in a short amount of time in order to keep up with rapidly changing customer demands.
The technologies that are deemed of highest importance for evolving the brick and mortar digital experience to meet future customer needs and demands include:
■ Retail apps to track inventory (40%)
■ Virtual assistants and digital personal shoppers (37%)
■ Mobile point of sales technology (35%)
■ Mobile apps with Augmented Reality (34%)
■ Personalized in-store experiences based on customer loyalty data (34%)
■ Push notifications while in-store (33%)
■ On-demand in store video streaming (29%)
Wi-Fi Is Key to Unlocking Business Value
Wi-Fi connectivity within brick and mortar stores is critical to deploying digital services and boosting store profits. Employees, no matter where they are in the store, rely on Wi-Fi to access key files and applications to get their jobs done. Customers use guest Wi-Fi to access marketing offers and online/app shopping tools.
While 99% report their company offers in-store Wi-Fi, it often provides a less than ideal experience for customers. When asked to describe the quality and speed of their in-store Wi-Fi, more than half (58%) note that it is fast but does not effectively engage the customer. Only 19% describe their Wi-Fi as both fast and effective at engaging customers. To stay competitive in 2018, retailers will need to rethink their Wi-Fi deployment and monitoring strategy in order to fully transform their business.
Success Depends On A Superior Customer Experience
Many traditional retailers are taking an omnichannel approach to improve the customer experience — embracing online channels while maximizing brick and mortar sales. Their strategies for improving the customer experience are two-fold: quickly deploying new innovations and applications (53%) and providing a seamless online-to-store experience (50%).
There is general agreement on how brick and mortar stores will support this push to improve the customer shopping experience by being much more flexible and agile. Some 49% say that monitoring and adapting in real-time to shopping behaviors will be critical, and 47% say gathering insights on customers' experience and satisfaction, such as through adoption rates or response times in-store, will demand focus.
Next Generation Technology Will Play a Critical Role in Reaching 2018 Goals
Results from the study also reveal the impact next generation technology has on the success of in-store initiatives. From networking to Wi-Fi to application monitoring, infrastructure and Digital Experience Management technologies enable retailers to unlock the value of the digital age and execute their omnichannel approach. Over the next 12 months, the areas where retailers plan to invest to support a digital transformation cover an impressive range of needs. The most common areas of investment will be:
■ Ability to rapidly expand locations (51%)
■ Improving the in-store Wi-Fi and mobile service experience for employees and customers (49%)
■ Obtaining tools to better monitor customer apps, such as usage rates or user experience (48%)
■ Ensuring point of sale connectivity and continuity in stores (47%)
■ Delivering new digital services and applications for employees and customers (47%)
■ Enhancing productivity for enterprise mobility applications on and across devices (45%)
Next generation technology helps retailers optimize their online and in-store channels enabling them to be more competitive and drive stronger revenue. With the right technology strategy in place, retailers enable a seamless experience for customers while reducing capital and operational costs.