6 Ways to Stay Sane During March Madness
March Madness is basketball ecstasy for college hoops fans. But it's network agony for the organizations and IT managers forced to deal with severe strains on the network and threats of poorly performing applications. Of course, ever-increasing cloud usage and bring your own device (BYOD) policies only heighten the challenge for IT.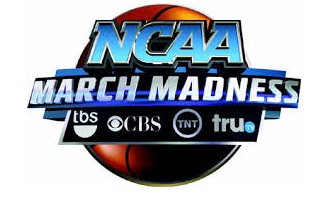 With a little bit of proactive planning and with the right performance management tools in place, IT Ops can accurately monitor, identify and address application and network performance issues before they can impact the business. Here are a few tips to make sure administrators stay sane during March Madness.
1. Make Sure Your Internet Bandwidth Handles the Demand
During the college basketball season, employees are more likely to watch streaming video at work during business hours. This can have a detrimental impact on your company's bandwidth and can occupy more resources than other applications. It only takes a handful of viewers streaming videos to slow down the network. If your Internet bandwidth cannot handle the demand, it's not just the basketball enthusiasts who will suffer. Users can have difficulty accessing your company's web applications, and the quality of your business-critical applications can take a hit. This can lead to lost sales as well as decreased employee productivity.
To make sure you stay on top of bandwidth usage, you need to continuously monitor your network bandwidth and track bandwidth hogs. It is a good practice to educate your company's employees about the impact that streaming has on the network. You can even set up a communal space inside the office for watching games in a bid to reduce online streaming.
2. Monitor Your Business-Critical Apps
As an IT admin, you must keep tabs on the performance of your critical business applications at all times. It's a bad day when your users start calling your support team about poorly performing applications. You must set up your application performance monitoring tool to correctly notify you about unexpected downtime or performance slowdowns. You should then be able to isolate the problem, assess the impact of the problem on end users and resolve it as quickly as possible before the users start complaining.
3. Ensure Sufficient Compute Power with Auto-Resource Provisioning
If your web application competes with streaming NCCA game feeds or updating tournament news, then it is susceptible to sudden surges in traffic because many users can access it at the same time from different geographic locations. When traffic surges occur, the load on the related web servers spikes and the application's performance often suffers. To successfully handle such higher workloads, you may need to dynamically provision VMs or cloud resources on the fly to ensure sufficient server power for your applications at all times.
4. Prioritize Applications Based on Traffic
All your applications may not require the same amount of bandwidth. You need to prioritize bandwidth for the applications based on their importance. It's a good practice to configure a guaranteed percentage of bandwidth to critical applications and serve them on a priority basis. This ensures business-critical applications such as email and CRM remain functioning as expected. You might also want to consider having dedicated bandwidth on one network for streaming purposes.
5. Increase Security and Virus Protection
Major tournaments are a common target for cyberattacks. As employees bring their own devices to the workplace, the chances of spreading a virus increase. As things heat up on the basketball court, hackers may take advantage of fans who browse the web for updates and live streaming video. It is therefore crucial to have anti-malware technology such as gateways that detect and filter out malware in real time. You need to ensure that everyone applies critical security updates and installs the latest anti-malware technologies that detect and filter out malware. You may also want to look at blocking certain websites within your network as a precautionary measure.
6. Have a Plan in Place for Tackling Performance Issues
In spite of your best intentions and precautionary efforts, there are no guarantees that you will not face performance issues. No matter how careful you are or how much you prepare, it is impossible to account for every emergency. Therefore, it is better to plan your strategy for dealing with such situations by assuming that performance issues will occur. If you have already thought about possible issues and documented the options to handle them, you are less likely to panic when issues arise and more likely to resolve them quickly.
Arun Balachandran is Sr. Marketing Analyst for ManageEngine.