Making the Right Application Discovery and Dependency Mapping (ADDM) Investment
This is the second in a series taken from Chapters Three, Twelve, and Appendix B in CMDB Systems: Making Change Work in the Age of Cloud and Agile. It is not meant as a substitute in any way for the book, but should provide you with a good beginning point for thinking about the technology selection process. Our first blog was on core CMDB selection.
The Application Discovery and Dependency Mapping (ADDM) market is evolving rapidly, and in multiple directions at once. While this can be confusing, it is overall a good thing. Through this diversity, vendors delivering ADDM capabilities are, as an aggregate, seeking to be more responsive to a yet broader set of constituents, use cases, and roles than ever before. This includes requirements emerging from internal and external (public) cloud, the extended enterprise across ecosystems, agile application development, and a dramatic upswing in currency, ease of deployment and modularity.
In some cases you will want to be sure to select an ADDM package that integrates with your core CMDB at initial deployment. In other cases it may come at a later time as a separate investment. On the other hand, depending on use case and overall readiness, an ADDM package may be the right starting point for growing your CMDB System in Phase One even without a core CMDB.
Multi-Use Case versus Performance-Optimized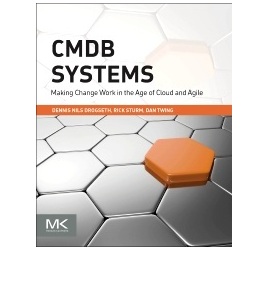 Probably the first place to start in evaluating the ADDM opportunity is to group vendor solutions into two general categories: multi-use-case and performance-optimized. While there has been some blending, each group is optimized for distinct values.
Multi-Use Case: ADDM first became an area of intense innovation roughly 10 years ago with the initial tidal wave of interest in CMDB deployments and the need to capture service-related interdependencies more effectively. Subsequently, that first crop of companies was largely acquired by leading platform solutions with native CMDB integrations. As a group, these ADDM pioneers were and still are focused on capturing configuration-related changes as well as application-to-infrastructure residency, with use cases targeted at asset and change management.
Performance-optimized ADDM: About five years ago, the industry began to see a new crop of ADDM solutions more focused on performance interdependencies, transactional awareness, and more real-time dynamic currency. Many of these also supported CMDB integrations; all were highly automated and, to some degree, were complementary to ADDM-related investments from the first wave. Vendors in this category are raising the bar on in-depth transactional awareness; dynamic, operational insights into application-to-application and application-to-infrastructure interdependencies; and higher levels of automation in terms of discovery and currency.
As the ADDM market progresses, both groups are beginning to harvest strengths from each other, and in this respect, they are becoming more alike. On the other hand, at least for the foreseeable future, there will be numerous situations where a complementary relationship between two separate ADDM packages may well be the right choice.