2023 Application Performance Management Predictions - Part 6
Industry experts offer thoughtful, insightful, and often controversial predictions on how APM, AIOps, Observability, OpenTelemetry and related technologies will evolve and impact business in 2023. Part 6 covers more on AIOps.
Start with: 2023 Application Performance Management Predictions - Part 1
Start with: 2023 Application Performance Management Predictions - Part 2
Start with: 2023 Application Performance Management Predictions - Part 3
Start with: 2023 Application Performance Management Predictions - Part 4
Start with: 2023 Application Performance Management Predictions - Part 5
NEW BUSINESS-ALIGNED APPROACH TO AIOPS
IT organizations will continue to shift from a technology-focused approach for IT operations management and AIOps to more of a solution and process-focused approach in the coming year. Historically, many IT teams focused on extensive and time-consuming point product side-by-side comparison matrixes try to guess which algorithm is the biggest and fastest and then worried about how to implement that tool with their processes later. The new business-aligned approach will think about current and future process implementation at the same time to improve automated problem detection and remediation.
Matt Gowarty
Senior Manager, Product Marketing, IT Operations Management, ServiceNow
GROWTH OF SAAS AIOPS
Enterprises have realized there is no one master observability tool they can depend on. They are sitting on heaps of observability data which can be used to predict outages and help operations teams triage the right issues while reducing false alerts. Despite there being multiple tools to use for correlations, the introduction of full-stack observability APM tools with AI/ML techniques to predict and triage issues will help in reducing downtime and aid in better planning for technology updates. As adoption continues, we anticipate further growth of SaaS AIOps solutions, making them more widely accessible and available to small- to medium-size businesses.
George Thangadurai
CEO, HEAL Software
AIOPS ENABLES PLATFORMOPS
IT organizations will start implementing PlatformOps for everything from observability, DevOps, SecOps, ServiceOps, and analytics — to glue together all the different use cases demanded by various stakeholder teams in business, technology, compliance, security, etc. AIOps platforms will be a key enabler for implementing the enterprise PlatformOps technology stack.
Srini Miriyala
Marketing & Business Development, APAC, CloudFabrix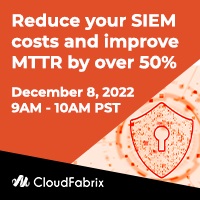 EVENT CORRELATION AND AIOPS
Event Correlation and AIOps adoption will increase in 2023. With applications becoming wholly cloud-native, organizations are adopting a microservices-based architecture for their business efficiency. This system relies heavily on a complex underlying infrastructure, which increases the influx of events — telemetry data. It will be next to impossible to manually ascertain operational and security pitfalls, thus expanding the scope for mainstream adoption of event correlation and AIOps.
Srinivasa Raghavan
Director of Product Management at Site24x7 and ManageEngine
PRODUCTION AIOPS ENVIRONMENTS MIGRATE TO KUBERNETES
After hearing the buzzword AIOps circling for so long, it's exciting to finally see some of the first (small) successes, after years of promise. This is in large part thanks to the standardization we are seeing in the industry around widely adopted technologies like Kubernetes (that have become an industry standard for many disciplines, including AI). I believe production environments for AIOps are going to migrate to Kubernetes, which will be a real game changer for real-time analytics and ops.
Itiel Shwartz
CTO and Co-Founder, Komodor
ENTERPRISES COMBAT IT SKILLS CRUNCH WITH AIOPS
Amidst an ever-growing IT skills gap, enterprises are crunched for talent, while juggling budget cuts, heightened productivity KPIs and a lack of qualified talent. In 2023, enterprises will rely on AIOps driven-automation to bridge the gap and enable them to deliver autonomous workspaces, simplifying IT administration and reducing dependency on skilled IT labor. Enterprises will increasingly lean on Unified Endpoint Management (UEM) to automate workflows to eliminate manual intervention across device management, security and user-experience. In addition, UEM solutions will leverage AIOps for data-driven automation with proactive detection and remediation of device performance and other manual processes.
Mathivanan Venkatachalam
Vice President, ManageEngine
AIOPS DISAPPOINTS
AIOps will continue to disappoint as a broad solution that can automagically detect and resolve IT issues. AIOps, when utilized correctly and in the correct places, can be immensely helpful by allowing for the analysis of significant quantities of data and identification of patterns that a human is likely to miss. However, the idea that AIOps will be able to detect all (or even almost all) issues, identify the root cause, develop a remediation plan, and then implement that plan is unrealistic. Networks (and associated environments) are simply too complicated and unique for any tool to be able to work across broad swaths of organizations. Instead AIOps tools will continue to excel in narrowly focused areas where they are doing things such as analyzing the huge quantities of data organizations currently collect and identifying specific anomalies that can then be addressed in specific ways through either automation or human intervention.
Josh Chessman
VP, Strategy & Innovation, Netreo
Go to: 2023 Application Performance Management Predictions - Part 7, covering the user experience.